---
Which US Cities Have The Highest Airbnb Densities?
With 3,329 Airbnb listings for an estimated 94,589 inhabitants, Asheville, North Carolina, has the highest Airbnb density out of all U.S. cities and regions analyzed by InsideAirbnb as of June 2023.
The project, which scrapes publicly available data from Airbnb's website, was founded by activist and artist Murray Cox and has seen contributions by data journalists and researchers.
As Statista's Florian Zandt shows in the chart below, based on InsideAirbnb data, popular tourist spots don't always have the highest amount of rental listings per 1,000 inhabitants.
You will find more infographics at Statista
As we detailed previously, New York City, for example, recently passed Local Law 18, which requires short-term rental businesses to register with the city, limits guests per property to two and requires the owners to live in the space they're renting out. In practice, this scales back a booming business model rivaling hotels to an approximation of a paid version of traditional couch surfing.
A lawsuit by Airbnb to prevent the law was dismissed in August. Interestingly, New York City only has a density of 4.9 Airbnb listings per 1,000 residents.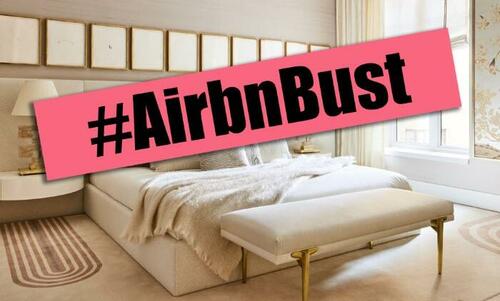 Another hot spot for domestic tourists that recently made the news due to devastating wildfires, the island state of Hawaii, ranks much higher in comparison. On all of the islands combined, the ratio of listings by 1,000 inhabitants stands at 22.4. Other popular tourist destinations analyzed include Los Angeles (11.4 listings per 1,000 inhabitants), Broward County (9.1), San Francisco (8.5) and Clark County, which includes Las Vegas (6.9).
While InsideAirbnb provides details of the prevalence of Airbnb listings in selected cities and regions, it can only show part of the whole picture. The overall importance of the U.S. market for Airbnb can be seen in the company's financial results. In 2022, $4.2 billion of the vacation rental provider's total revenue of $8.4 billion was generated in North America, $3.9 billion of which was in the United States. The EMEA region was responsible for $2.9 billion, while the company generated $643 million and $622 million in Latin America and Asia-Pacific, respectively.
Loading...