---
Yes, Americans Are Struggling Financially, Just Ask These Folks
Authored by Autumn Spredemann via The Epoch Times (emphasis ours),
Oscar Taylor is scrambling to cover household expenses for the first time in his adult life.
"It has gotten so dismal that my wife is planning on looking for work after the new year," said Mr. Taylor, owner of Barrett Rifles in Sioux Falls, South Dakota.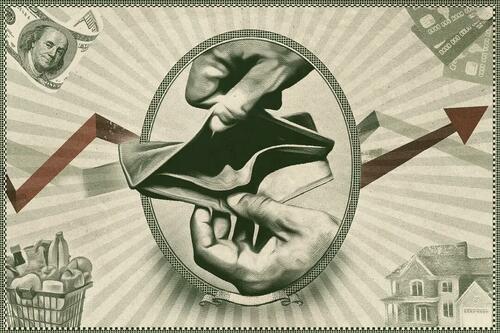 He said his wife hasn't had to work a job since the birth of their first child nearly seven years ago.
Sioux Falls has additional challenges. The city has a population of about 200,000 people, and Mr. Taylor said it's been hit by a "slew of layoffs."
This is compounded by the "ever-increasing prices" of grocery staples like eggs, milk, and bread. Mr. Taylor says some everyday items have nearly doubled in price over the past few years, and wages aren't keeping up.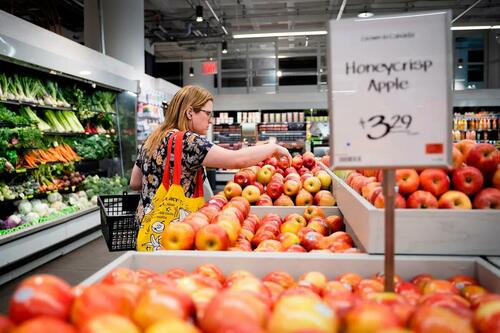 The Taylor family isn't alone in the struggle.
One survey noted 70 percent of Americans are feeling stressed about their personal finances. And an August analysis revealed that 54 percent of mothers have a hard time finding a job that accommodates the dual task of raising children.
"We have had to make the choice. Pay our bills or save money. We've obviously chosen to pay our bills, but had to stop contributing to our retirement fund for the time being," Mr. Taylor told The Epoch Times.
It's a decision many Americans now face: choosing near-term survival at the cost of their future.
One in every three U.S. workers says they're "significantly behind" on retirement savings, according to a September Bankrate analysis. Nearly a quarter of Americans couldn't contribute to their retirement savings at all in 2022 or 2023.
John Lin, owner of JB Motor Works in Philadelphia, said he's felt the "downward trend" of the U.S. economy on multiple levels.
"As a small business owner, saving money has always been a bit of a challenge. But it's certainly become much harder with the increased cost of utilities, rent, and other general expenses," Mr. Lin told The Epoch Times.
"The pie has effectively gotten smaller, while slices needed from it have gotten bigger."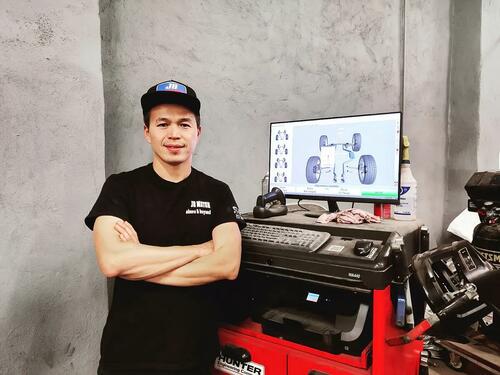 Mr. Lin said that with the increased cost of car parts for his business over the past year, he's been forced to increase service prices. But, he also sympathizes with his customers, since he's in the same boat, paying inflated prices on everything from food to housing and utilities.
"Besides increased service costs, we've seen decreased customer visits as people now try to cut back on expenses and are more hesitant to invest in car repairs. As the owner, that directly affects my income stream and overall financial stability," Mr. Lin said.
Small businesses are considered a barometer for measuring the economic health of a nation. The Biden administration announced more than 10 million applications for new small businesses between 2021 and 2022. Yet, as with most numbers, it doesn't capture the reality for many business owners.
Last year, high inflation threatened to close 65 percent of American small businesses. Even with lower inflation this year, more than half of U.S. business owners say it remains their number one challenge.
In general, under the Biden administration Americans have higher credit card debt, fewer savings, and a housing crisis that has only worsened since the COVID-19 pandemic.
"To be sure, the high inflation of the past 2-plus years has done lots of economic damage," Mark Zandi, chief economist at Moody's Analytics, posted on X, formerly Twitter.
Mr. Zandi said that in July this year the average American household spent $202 more than in July 2022 and a staggering $709 more than July 2021.
And while the Biden administration uses reduced inflation and the creation of 13 million new jobs as a counterpoint, the message fails to resonate in households that are struggling to make ends meet.
Loading...