---
9/11 Families Told That Plotters May Not Face Death Penalty
Almost 22 years after their loved ones were killed in the 9/11 terrorist attacks, surviving family members have been given official notice that government prosecutors are considering plea agreements that could remove the possibility of death penalties for five men accused of organizing the worst terrorist attack on US soil. 
Those defendants, all imprisoned at Guantanamo Bay, Cuba, include Khalid Sheikh Mohammed, the alleged mastermind of the hijackings that killed nearly 3,000 people. 
The notification letter, obtained by the Associated Press, informed 9/11 families that, "The Office of the Chief Prosecutor has been negotiating and is considering entering into pre-trial agreements (PTAs)...[While no PTA] has been finalized, and may never be finalized, it is possible that a PTA in this case would remove the possibility of the death penalty."
Prosecutors assured the 9/11 families they'd take their opinions on the matter into consideration, giving them until Monday to provide their input to the FBI's victim services division. 
Jim Riches, father of a fallen 9/11 firefighter, Jimmy Riches, told AP that he laughed bitterly when he received the letter on Monday, as he's running low on hope that justice will ever be served. "How can you have any faith in it?" he asked. Riches has concluded the military tribunal system has been a failure and that the alleged 9/11 conspirators should have been prosecuted in civilian courts -- as many other terrorists have been.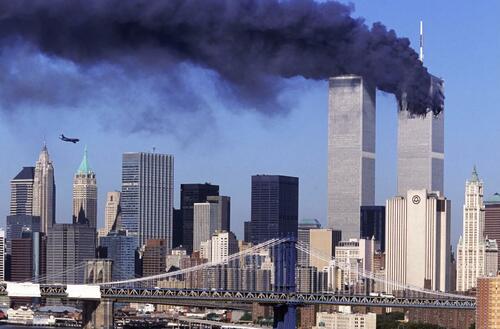 The prosecution has been severely hamstrung by the US government's use of torture in interrogating the defendants. Mohammed was waterboarded 183 times in a single month, profoundly endangering the admissibility of his statements. Other torture techniques were widely employed against 9/11 detainees. Collaborating with the deep state, Hollywood wants you to believe that torture was fruitful, but credible insiders say otherwise. 
Peter Brady, whose father was killed on 9/11, said the prosecution is about "holding people responsible, and they're taking that away with this plea." He wants a full prosecution, not a plea deal. 
9/11 families who've been pursuing a civil case against the government of Saudi Arabia tell AP they'd want a plea agreement to stipulate that the defendants would be made available for questioning about Saudi links to the attacks. Declassified FBI documents have revealed a variety of links between Saudi government employees and agents -- particularly in the Saudi embassy in Washington and the consulate in Los Angeles -- and the 9/11 hijackers and those who aided them.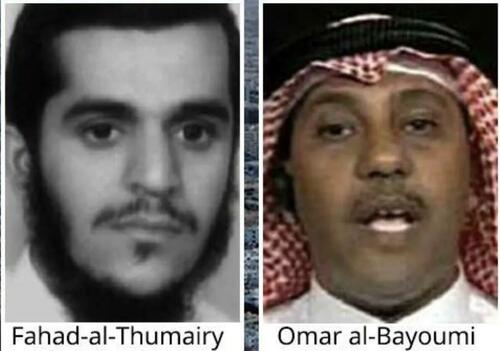 To the extent 9/11 defendants may have damning things to say about Saudi bureaucrats and royals providing financial and logistical aid to al Qaeda, the US government may have ulterior motives for pursuing plea agreements that ensure those things aren't said in open court. Saudi Arabia aside, the US government could face direct embarrassment, considering al Qaeda sprang to life from American fertilization of Islamic extremism. 
Loading...