---
Albuquerque Gun Shops See Spike In Sales After Governor's Ban
Gun stores in Albuquerque, New Mexico have seen a surge in customers after Democratic Governor Michelle Lujan Grisham's emergency order banning the carrying of firearms in and around the city.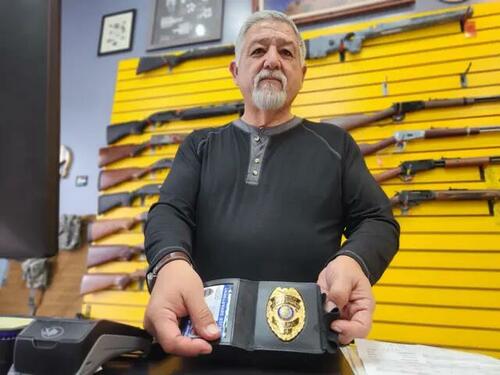 "Today was the busiest day I've had in months," Arnie Gallegos, owner of ABQ Guns in Albuquerque, told The Epoch Times. "I've been getting a lot of people who have never come into a gun shop before who are rightfully concerned about their freedoms.
"A lot of people are saying, 'I can't rely on the police anymore, and I need to be able to protect myself," added Gallegos.
In a Sept. 8 statement, Grisham said "The time for standard measures has passed," adding "And when New Mexicans are afraid to be in crowds, to take their kids to school, to leave a baseball game—when their very right to exist is threatened by the prospect of violence at every turn—something is very wrong."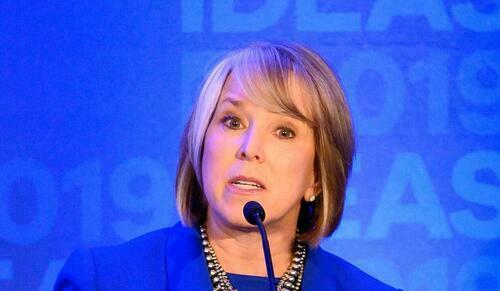 The order came in response to recent shootings of three children, including the July 28 shooting death of a 13-year-old girl in northern New Mexico, the Epoch Times reports. A man and his 14-year-old son were later arrested for the crime.
Grisham's so-called 'health emergency' she cited to justify unconstitutional overreach was halted by a federal judge on Wednesday.
Another Albuquerque gun store owner, Walt Bracken, told the Times that he's also noticed an uptick in sales.
"People are upset," he said. "There is an attitude that our governor isn't respecting our rights."
A clerk at Right to Bear Arms who asked to remain anonymous told the Epoch Times: "We have seen a definite jump in traffic because people are nervous, and rightfully so, when they think their right to purchase a gun won't be around in the near future," adding "There is definitely a joke in the gun community that the policies of the left are the greatest salesman of all time."
Loading...