---
Berkeley Law Dean Caught Telling Class He'd Lie In Deposition About 'Diversity Hiring', Now Says He Was Joking
Video of prominent Berkeley Law Dean Erwin Chemerinsky telling his class during a lecture he'd lie in a deposition now says he was totally joking, and his class knows it.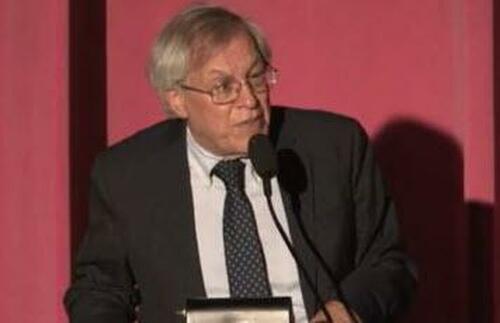 In late June, a short video of Chemerinsky was posted on social media in which he said to students:
"I'll give you an example from our law school, but if ever I'm deposed, I'm going to deny I said this to you. When we do faculty hiring, we're quite conscious that diversity is important to us, and we say diversity is important, it's fine to say that."
The video was posted by popular conservative scholar and activist Christopher Rufo under the wording: "Berkeley Law School dean Erwin Chemerinsky explains how he has secretly enacted a policy of racial discrimination in faculty hiring—which is illegal in California."
The video quickly went viral and has been viewed more than 3 million times, prompting nationwide headlines and much criticism.
Chemerinsky, in a July 11 email to The College Fix, said he was not serious.
"My comment about being deposed was a light-hearted comment to my students about my expectation that it was a private conversation in the classroom. I, of course, would always tell the truth in a deposition and I am sure my students knew that," he said.
Chemerinsky said the video excerpt is from a recording taken of a constitutional law class in the spring semester.
Part of the controversy surrounding the video centered on what Chemerinsky said regarding diversity hiring, as Proposition 209 eliminated affirmative action in California in 1996, and voters reiterated that position in 2020 when they rejected an attempt to repeal the law.
Three million views and counting 🔥 https://t.co/3uyfG9Oawo

— Christopher F. Rufo ⚔️ (@realchrisrufo) June 30, 2023
In the video, the dean tells his students he is "very careful when we have a faculty appointments committee meeting."
"Anytime somebody says, 'We should really prefer this candidate or this candidate because this person would add diversity.' Don't say that. You can think it, you can vote it, but our discussions are not privileged, so don't ever articulate that that's what you're doing."
Chemerinsky addressed those comments as well in his email to The Fix.
"It was a recording of a part of a class discussion," he said via email.
"As per existing California law, the Berkeley Law School cannot and does not consider race in any of its hiring and admissions decisions. Those who were actually in the classroom and heard the entirety of my remarks—not one, isolated portion—fully understood that."
He added that "Berkeley Law does not consider race in any of its hiring or admissions decisions."
Loading...