---
Biden Border Policies Open Loopholes For Human Traffickers, Insiders Say
Authored by Patricia Tolson via The Epoch Times (emphasis ours),
As "Sound of Freedom" continues to push conversations of child sex trafficking further into the American zeitgeist, insiders and experts say President Joe Biden's border policies are helping facilitate the burgeoning child sex trafficking industry.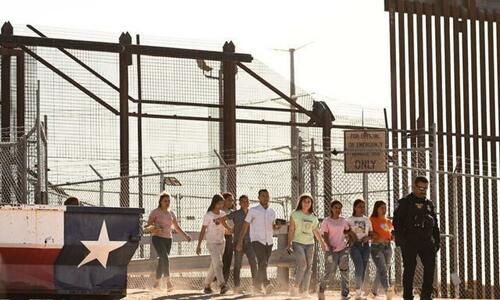 Released July 4, "Sound of Freedom" grossed $14 million, becoming the number one film in America.
According to a July 28 press release, national box office sales for "Sound of Freedom" surged past $130 million. The film will soon be released internationally.
The movie is based on the true story of Tim Ballard, a federal agent who rescued a young boy from child traffickers and sets off on a dangerous mission to save the boy's sister, who is still being held captive.
While some have attacked the film's credibility, dismissing the story as being based on QAnon "adrenochrome conspiracy" theories that rely on "tired Hollywood tropes," others are comparing the story to what happened on the island owned by billionaire Jeffrey Epstein. Many are wondering why none of the high-profile customers of Mr. Epstein have been arrested. Controversy regarding his alleged prison cell suicide is still the topic of news headlines and social media chatter.
As reported by child welfare nonprofit Save the Children, "Child trafficking affects every country in the world." Nearly 30 percent of all human trafficking victims worldwide are children, and most are girls. Many victims are trafficked by someone they know, such as a family member.
Despite the myth that trafficking occurs primarily in developing countries, Save the Children alleges that "the United States is one of the most active sex trafficking countries in the world."
'They Are Trying to Make a Difference'
As a child, Victor Marx was severely abused, tortured, then left in a commercial cooler to die. By the time he graduated high school, his life was consumed with drugs, fights, and theft. He credits the discipline of the military and his faith in God for his survival. Today, through his organization, All Things Possible, Mr. Marx spends his time hunting sexual predators and rescuing women and children who are being held captive by traffickers and abusers.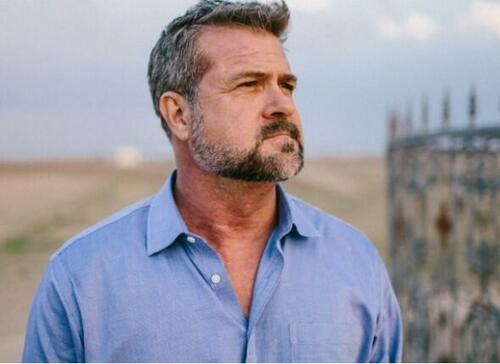 Mr. Marx is one of a growing number of people who are calling out the Biden administration for border policies that, they say, actually help human traffickers. However, he said he feels quite differently about the agents on the ground.
In an exclusive interview with The Epoch Times, Mr. Marx shared the story of his latest rescue mission with his wife, Eileen, completed just 48 hours earlier.
The victim is a teenage girl who had been groomed and handed over to a 53-year-old pedophile at the age of 14 by her own mother.
For the safety of the child, who may still be in danger, Mr. Marx asked that The Epoch Times not disclose the name of the victim's home country or her identity.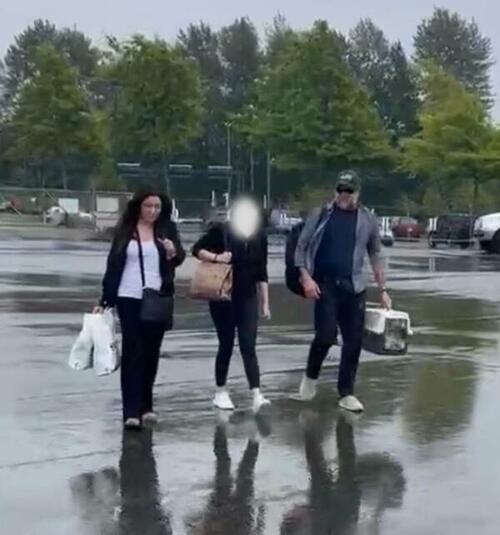 A private plane used in the victim's "Freedom Flight" was made possible by unnamed donors in Alabama. The pilot, whose identity remains secret, is a member of the Blue Angels.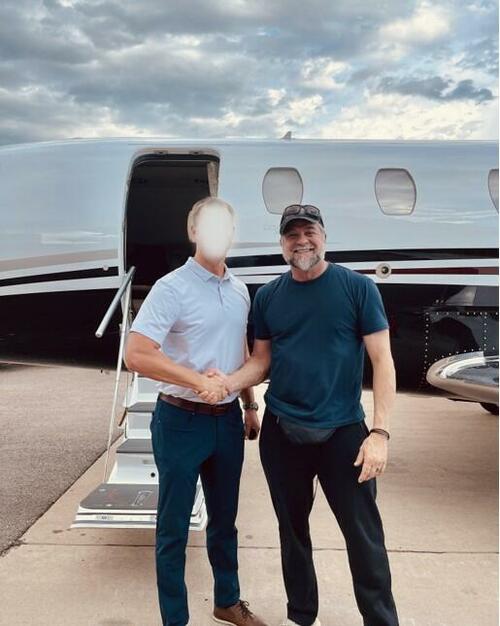 Among the many challenges of the rescue was the young victim's lack of a passport. Because of this, the victim and her rescuers were detained at the U.S. border. They were separated and questioned for hours.
Border agents suspected Mr. Marx and his wife of trafficking the girl. It wasn't until two CBP agents were brought in and the lead agent recognized Mr. Marx that everything changed, he said.
Not only did that agent convince the others that the child was safe with Mr. Marx, but he granted the girl emergency entrance into the United States.
"Without a passport, that's unheard of," Mr. Marx said. "Hats off to the Department of Homeland Security and the U.S. Customs and Border Protection. They did a good job of doing what they do on that border by making the best decisions for that girl. We even had one of the agents give us a ride to where we were going to stay that night. The agent who let her in without a passport even let me get a photo with him."
With permission from the agent, identified only as "Officer Wes," Mr. Marx shared the photo with The Epoch Times.
"It was a very powerful moment," Mr. Marx recalled, admitting he was still exhausted from the ordeal. But he had one last thing to share.
"I need people to understand, especially with all of those missing children and how messed up our government is, there are many, many people in law enforcement who are good people," he said. "They might be swimming upstream for lack of support and lack of funding. But they are trying to make a difference and they proved it in our case. It was very encouraging. You will always have agents who will stick their neck out and risk a lot to do the right thing. "
'Sound of Freedom Has Opened America's Eyes'
Retired Army Major Jeffrey Prather is a former special operative, former chief of global operations for the Defense Intelligence Agency, and special agent for the Drug Enforcement Administration.
Maj. Prather's story is "surprisingly similar" to that of Mr. Ballard, he said.
Both studied political science and international relations. Whereas Mr. Ballard was part of the CIA, Maj. Prather became a "Psyop Soldier" in the Army's Psychological Operations branch, deploying with the Ranger Regiment and 7th Special Forces Group in Central and South America. Just before the Panama invasion, he was recruited by the U.S. Drug Enforcement Administration (DEA).
While Mr. Ballard spent 12 years working along the U.S.–Mexico border in Calexico, California, with Homeland Security, Maj. Prather spent a decade at the border in Nogales, Arizona, as part of the Defense Intelligence Agency's Human Services.
Read more here...
Loading...