---
Biden Has A New Democratic Challenger As Rep. Dean Phillips Files To Join 2024 Presidential Race
Authored by Alice Giordano via The Epoch Times (emphasis ours),
A late contender in the race for the White House has put another name on the Democratic ticket for voters to choose from, with Congressman Dean Phillips (D-Minn.) filing paperwork on Thursday night to participate in the 2024 primaries for U.S. president.
With an official announcement expected on Friday, the 54-year-old is now the only Jewish American running for the presidency. He is also expected to file paperwork for the New Hampshire primary.
Mr. Phillips was among the first Democrats to condemn the Oct. 7 Hamas attacks on Israeli civilians and has taken to task fellow Democrats over anti-semitic comments. In 2019, he demanded an apology from fellow Minnesota Democrat Rep. Ilhan Omar after she denounced Americans who were allegiant to Israel.
He is also uniquely the grandson of the fabled Dear Abby columnist Abigail Van Buren, aka Pauline Phillips, now written by his mother, Jeanne Phillips.
Also, the former CEO  of a popular ice cream brand, Mr. Phillips, has challenged President Joe Biden and has recently questioned the president's mental capability to lead the Democratic Party and the country.
The filing confirms nearly a month's worth of speculation that Mr. Phillips was eyeballing a bid for the Presidency.
In late September, he resigned from his leadership position as co-chair of the House Democratic Policy and Communications Committee in protest of President Biden's decision to seek re-election.
The three-term Democrat had earlier in August told CNN that there are "ample well-prepared, competent people of great character" available to challenge Biden for the party nomination.
His entry into the race comes only days after President Biden confirmed speculation that he would not be filing paperwork to appear on New Hampshire's 2024 primary ballot.
President Biden's campaign released a letter stating that while "he would like to appear" on the New Hampshire ballot, he "is obligated" to comply with the new primary calendar set by the Democratic National Convention (DNC).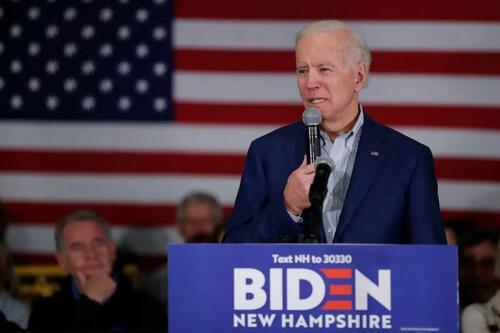 It so happens that President Biden pushed for the new calendar, which conveniently reassigned New Hampshire's more than century status as first in the nation (FITN) primary to South Carolina, where voters hugely supported his candidacies compared to New Hampshire, where voters left him in fifth place including behind some long-shot candidates.
The switch drew criticism from both New Hampshire Democrats and Republicans, with both taking a bipartisan pledge to ignore the new DNC calendar and preserve the state's historic FITN rank.
On Thursday, New Hampshire Secretary of State Dave Scanlan issued a statement criticizing President Biden for deciding not to participate in the New Hampshire primary.
"The decision of President Biden to shun the voters of the New Hampshire "First-in-the-Nation" Presidential Primary is not unexpected but still disappointing," he said.
Mr. Scanlan also stated that "despite all the rhetoric about diversity in the presidential nominating process, this issue is really about who determines the eventual nominee—the national political party or the voters."
Mr. Phillips, who has a history of spearheading successful bipartisanship partnerships and has sponsored middle-ground legislation on such key issues as gun control and immigration, is hoping both will choose him over President Biden.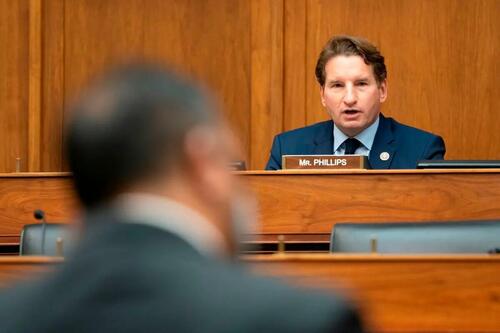 He has especially cited the president's age for opposing his re-election bid. President Biden, who is already 80,  will be 86, leaving office if he is re-elected and survives.
Downplaying Phillips
Before Mr. Phillips even made his candidacy official, the Biden campaign had already begun downplaying him as a necessary challenger.
"When it comes to President Biden's official work, the administration appreciates that Congressman Phillips has voted for nearly 100% of the president's legislative agenda," White House spokesman Andrew Bates said in a released statement earlier this week.
Meanwhile, New Hampshire Democrat leaders, who initially criticized President Biden for meddling with the state's FITN rank and not doing any local campaigning there, are now predicting that he will still win the New Hampshire primary as a write-in candidate.
"NH voters know and trust Joe Biden, that's why he is leading Trump in NH by double digits," New Hampshire Democratic Party chairman Ray Buckley said in a statement.
National polls actually have former President Donald Trump and President Biden see-sawing back and forth by a close margin as the top pick among voters for the next president.
The last incumbent president who was a write-in candidate in the New Hampshire primary was Lyndon Johnson in 1968. He won the primary by a narrow margin but won so few delegates that he dropped out of the race three weeks later.
Until Mr. Phillips' announcement, the only Democratic challenger President Biden was facing was exercise guru Marianne Williamson and talk show host Cenk Uygur, two longshot candidates.
Robert F. Kennedy Jr., who many believed would have seized the nomination in New Hampshire over President Biden, is no longer on the Democrat ticket after announcing earlier this month he was switching to run as an Independent.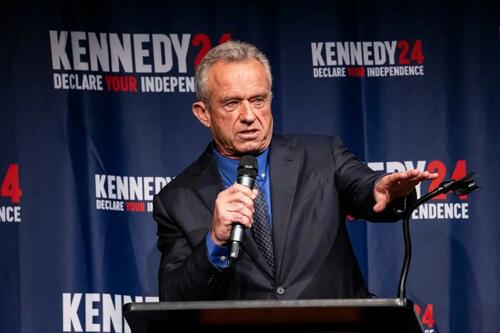 Sightings of a luxury bus brandishing the slogan "Dean Phillips For President" have been reported all over social media and local TV networks this week, evidence that Mr. Phillips has already begun some serious investing in his campaign.
Mr. Phillips has also tapped political strategist Steve Schmidt to manage his campaign. Mr. Schmidt has been involved in past presidential campaigns, including George W. Bush and John McCain.
Like some of his GOP counterparts like former South Carolina Gov. Nikki Haley, Mr. Phillips is calling for a mental competency test to run for president as well as U.S. Congress.
Mr. Phillips also says he believes in vetting migrants before allowing them to cross into the U.S., but he is unmistakably pro-immigration.
He was a big supporter of the American Dream and Promise Act, which provides citizenship and benefits for children of migrants living illegally in America.
Mr. Phillips is also staunchly pro-choice when it comes to abortion legislation, tweeting in response to proposals to criminalize women who defy abortion bans in their state by traveling to one where they are allowed  that "Women are not the property of their State, so they can travel between them for any reason they damn well please."
Outside of politics, he has been involved in several major food brands, including Talenti Gelato, and currently owns Penny's Coffee, a small coffee shop chain.
Loading...