---
Biden's New Campaign Ad Presents Him As Last Action Hero Entering Ukraine "Under The Cover Of Night"
"He entered Ukraine under the cover of night. And in the morning, Joe Biden walked shoulder to shoulder with our allies in the war-torn streets," the narrator of a new one-minute Biden campaign ad begins. "Standing up for democracy in a place where a tyrant is waging war to take it away."
Ahead of the 2024 presidential election, where he'll likely face Trump as the Republican nominee, the Biden team is focusing the reelection campaign around his surprise visit to Ukraine which took place last February. It's being touted as the first time in American history that a sitting president traveled to an allied nation at war. "In the middle of a war zone, Joe Biden showed the world what America is made of," the narrator says. "That's the quiet strength of a true leader, who doesn't back down to a dictator." Watch the one-minute ad below:
So while his critics sarcastically refer to him as "sleepy Joe" - his supporters are envisioning him as some kind of last action hero being covertly whisked into a dangerous "war zone" in the dark of night. "Air raid sirens blared as the two men walked together," the clip dramatically continues, showing Biden shoulder to shoulder with Zelensky.
The video was timed to be released to coincide with Biden's trip to the G20 summit in India, where he'll likely have strong words for Putin, who will not be attendance. NBC writes of the spot entitled simply "War Zone":
The new, 60-second advertisement will air in battleground states this weekend during the prime-time broadcast of "60 Minutes" while Biden is due to attend the G-20 Summit here, a gathering of leaders of the world's largest economies that won't include two geopolitical rivals, Russia's Vladimir Putin and China's Xi Jinping.
This comes as he's set to pour yet billions more of American taxpayer dollars into Kiev's coffers. Yet war observers and analysts have of late expressed intensifying concern over uncontrollable escalation in what's now obviously a US-NATO proxy war against Russia. But Biden is doubling or tripling down, showing the world "what America is made of", apparently.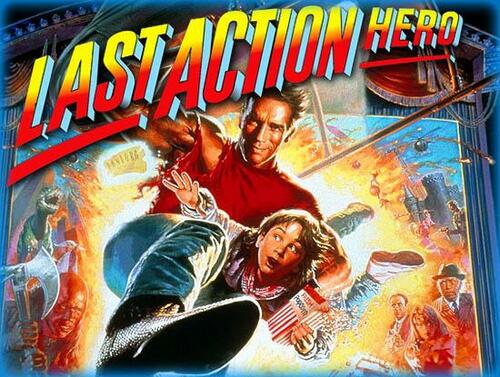 At a moment Congress is mulling Biden's latest request for more than $24 billion for Ukraine, one independent commentator has compiled a list of the mammoth aid sent so far. Again, the below is all "courtesy" of the American taxpayer, many of them unwilling of course...
2/20/2023 $500 Million
2/23/2023 $10 Billion
2/24/2023 $2 Billion
3/3/2023 $400 Million
3/20/2023 $350 Million
4/04/2023 $2.6 Billion
4/19/2023 $325 Million
5/08/2023 $1.2 Billion
5/18/2023 $3 Billion
5/19/2023 $375 Million
5/19/2023 $40 Billion
5/31/2023 $300 Million
6/09/2023 $2.1 Billion
6/13/2023 $325 Million
6/16/2023 $205 Million
6/20/2023 $6.2 Billion
6/26/2023 $500 Million
07/07/2023 $800 Million
07/18/2023 $1.3 Billion
07/21/2023 $400 Million
08/13/2023 $13 Billion
08/15/2023 $200 Million
08/29/2023 $250 Million
09/05/2023 $125 Million
09/06/2023 $1 Billion
09/07/2023 $600 Million
...and these are just the publicly disclosed funds spent - never mind what's likely a massive CIA black budget for Ukraine.
Meanwhile, look how Huffington Post and the "never Trump" MSM is already framing the "issues" going into 2024... the GOP is supposedly "appeasing Putin". According to the far left outlet, "As GOP Argues About Whether To Appease Putin, Biden Leans In On Support To Ukraine":
A new TV ad to run on "60 Minutes" highlights Biden's February trip to Kiev, making a clear contrast with Trump and other Republicans' statements on the invasion. https://t.co/arOQihw8ob

— HuffPost (@HuffPost) September 8, 2023
Loading...