---
"Black Lives Don't Seem To Matter When Taken By Black Lives": Maher, Rogan Go Off
Joe Rogan and 'old school Democrat' Bill Maher have had it with progressive policies towards crime and policing, and the hypocrisy over 'black lives' when blacks are killing each other.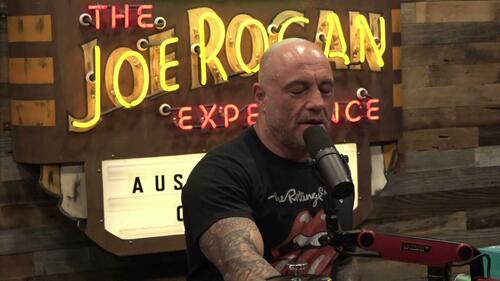 "Murders have been happening way out of control in Chicago among the African-American Community for far too long and not really reported in the same way they should be," lamented Maher in an episode of the Joe Rogan Experience which aired on Saturday, adding "It's amazing how black lives don't seem to matter when they're taken by black lives," pointing to the MSM's asymmetric reporting.
"Their idea was like go in arrest the big kingpins and then we'll clean up the city. It didn't work at all."
Maher then asks 'where are the leaders of the community? The people who have such cache among those young African American men, to say 'cut it out! What the fuck are you doing to each other?'
(Yes Bill, it would be nice if everything was an episode of the A-Team where ex-gangsters are high-fiving each other over paint rollers as they clean up the graffiti they just made & drug dealers flush their stashes because kingpins finally spoke out).
According to Rogan, "Austin defunded the police and refunded it far more than they defunded it because they course corrected," adding "They realized this was not working, and we have to do something to fix it. Which makes me happy because there's a lot of crime." (via KanekoaTheGreat).
"Liberalism was never 'shoplifting is progressive,'" Maher responded. "And we weren't interested in legalizing shoplifting, but after the George Floyd murder and riots, there was a movement to disband a lot of the police... And what happened was, of course, crime went up in certain areas, and a lot of the officers who were fired or let go, were hired as private security by the rich people, and their neighborhoods stayed safe. That wasn't exactly a victory for Liberalism."
Watch:
Bonus: Rogan goes off on the anti-Ivermectin crowd...
Loading...