---
BMW Warns Gasoline Car Ban Poses "Imminent Risk" To European Automakers
Authored by Tsvetana Paraskova via OilPrice.com,
The EU's pledge to ban the sale of new gasoline and diesel cars and vans from 2035 poses an "imminent risk" to Europe's car manufacturers, which are unlikely to win a looming EV price war with their Chinese competitors, BMW chairman Oliver Zipse has told the Financial Times.
"I want to send a message: I see that as an imminent risk," Zipse said.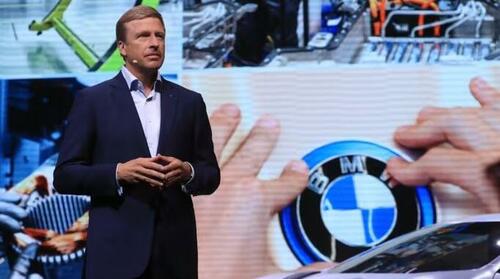 The executive, however, said BMW was in a better position to compete with the Chinese manufacturers, most of which are targeting buyers of cheaper and smaller electric vehicles.
Yet, "The base car market segment will either vanish or will not be done by European manufacturers," Zipse told FT.
European Union member states in March approved an emissions regulation under which the bloc will end sales of new carbon dioxide-emitting cars and vans in 2035.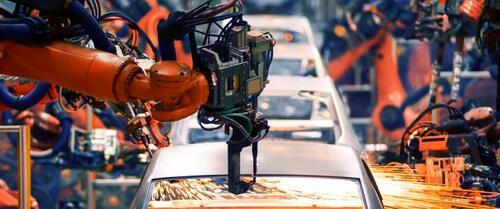 The new rules target 55% CO2 emission reductions for new cars and 50% for new vans from 2030 to 2034 compared to 2021 levels, as well as 100% CO2 emission reductions for both new cars and vans from 2035.
The landmark deal was made possible after Germany – the biggest economy, the biggest car market, and the biggest car manufacturer – sought and won an exemption for e-fuels. Germany wanted sales of new cars with internal combustion engines if they run on e-fuels to continue beyond 2035, and it got that exemption.
The slump in exports of Germany's auto industry to China in the first quarter of 2023 could be the beginning of a new long-term trend of "strong disruption" in German-Chinese trade as China's EV boom accelerates, researchers at the IW institute in Cologne said in a report in June.
"There appear to be strong disruptions playing out in the automotive sector, especially regarding China's increasing importance as an exporter of electric cars," the report's authors wrote. 
Loading...