---
"Check Please": Trump Breaks Silence On Biden Family's $200,000 'Direct Payment' To Biden
Authored by Tom Ozimek via The Epoch Times (emphasis ours),
Former President Donald Trump has criticized a $200,000 check made out to President Joe Biden by Biden family members that Republicans say may prove corruption.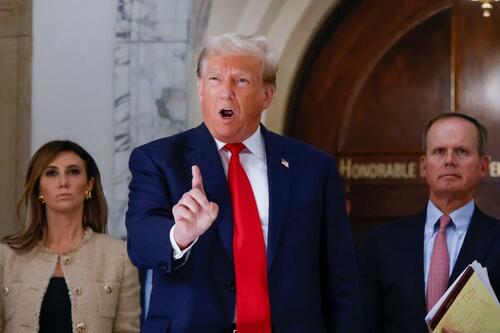 Former president Donald Trump has weighed in on what congressional investigators say is a $200,000 "direct payment" made to President Joe Biden, unearthed as part of a Republican probe into the Biden family's business dealings and alleged schemes of influence peddling.
President Trump took to social media on Saturday, commenting on what some Republicans say is smoking gun evidence that President Biden was directly involved in his family's business affairs.
"Check please," President Trump wrote in the post, which featured a screengrab of Newsmax anchor Greg Kelly holding a facsimile of a personal check for $200,000 made out to "Joseph R. Biden Jr."
The check, obtained and released to the public by Rep. James Comer (R-Ky.) as part of a House Oversight Committee probe into President Biden, states that the money was for a "loan repayment."
It was issued by President Biden's brother and sister-in-law, James and Sara Biden, and is dated March 1, 2018.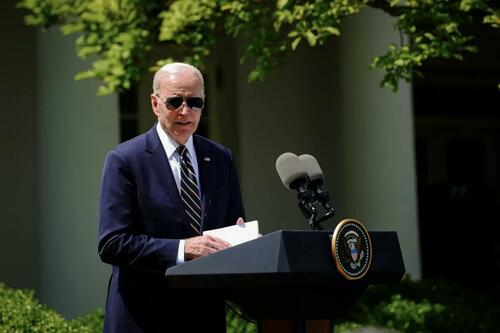 'Troubling'
Mr. Comer, who has demanded that President Biden provide documentation proving that money was indeed a loan repayment and not something else, has suggested that this direct payment may be the strongest evidence yet that the president may have been directly involved in his family's business dealings.
"Even if this was a personal loan repayment, it's still troubling that Joe Biden's ability to be paid back by his brother depended on the success of his family's shady financial dealings," Mr. Comer said in a statement.
Lawyers for Americore health told a court in July last year that the president's brother, James Biden, received $600,000 in loans from the healthcare company "based upon representations that his last name, 'Biden', could 'open doors' and that he could obtain a large investment from the Middle East based on his political connections."
On the same date that is featured on the check to President Biden (March 1, 2018), Americore wired a $200,000 loan to James and Sara Biden's personal bank account.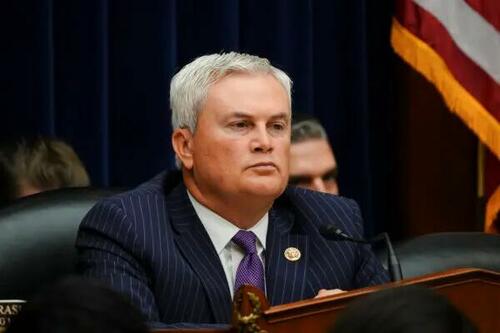 A copy of the check was obtained as part of the House Oversight Committee's long-running investigation into the president and his family's business affairs.
The committee earlier released over 20 examples of evidence tying the president to his son Hunter Biden's business dealings, with the check being the latest piece of evidence in the Republican probe.
White House spokesperson Ian Sams has dismissed the check as a "new distraction" and another of the "silly political stunts" of Republicans meant to damage President Biden politically.
While President Trump has so far confined his remarks to two words, "Check please," his campaign elaborated on the budding scandal in a fundraising letter.
'House Republicans Have Found the Money'
The day after Mr. Comer revealed a copy of the $200,000 check, President Trump's 2024 presidential campaign criticized the payment in a fundraising letter sent out on Oct. 21.
"Crooked Joe has denied having any involvement in his family's business dealings," the letter states. remove
"When interrogated by a reporter about allegations of bribery, Biden said, 'Where's the money? Well, it looks like House Republicans have found the money," the letter continued.
"The coincidences just keep piling up," the fundraising email concluded. "Anyone with even a drop of common sense will tell you that Joe Biden is a CROOK."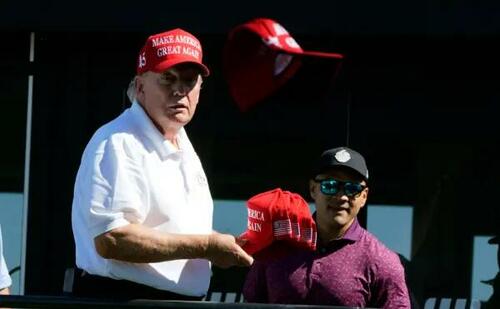 The White House did not respond to a request for comment from The Epoch Times on the check.
While on the campaign trail, then-presidential candidate Joe Biden insisted that he had no role in his family's business dealings and, since then, the president has on several occasions denied any such suggestions.
President Biden's arduous denials have been challenged by evidence that has emerged as part of the Republican probe, the revelations of the contents of the Hunter Biden laptop, statements made by Hunter Biden's former business associate Tony Bobulinski, and testimony by Devon Archer, former business partner of the president's son.
Loading...