---
Chicago Giving Migrants $9,000 In Rental Assistance
No wonder Chicago's financial titans are pissed over an $800 million tax proposal aimed at plugging a $538 million deficit projected for 2024...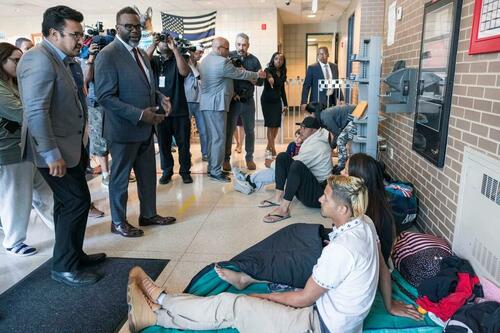 According to Fox32, Chicago is providing up to $9,000 in rental assistance over a six-month period, which includes assistance with moving in, as well as a 'starter kit' to furnish their new digs.
"That rent lasts for six months and ideally people would have started their legal process, secured legal work authorization and be able to sustain that apartment. And so the cost, or I guess the payment toward the landlord is based on market rate, it's based on the configuration of the parament – how many rooms, where it's located – all those things. And so it varies from place to place," said Cristina Pacione-Zayas, the city's first deputy chief of staff.
This week, 41 buses have arrived in Chicago, bringing the total number of migrants in shelters to 11,000, with 4,000 still sleeping on police station floors and staying at airports.

Notably, 30% of migrants in Chicago are children, with the majority of them attending Chicago Public Schools. -Fox32
According to the report, Chicago has allocated $4 million to assist migrants with obtaining temporary housing, while the state of Illinois has contributed an additional $38 million.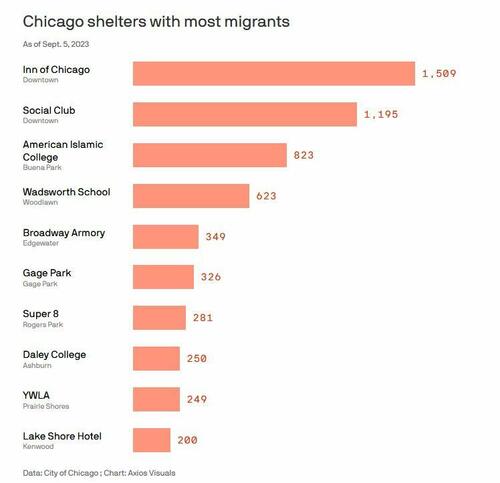 In September, the city moved asylum seekers from police stations to "winterized base camps" (tents) that could potentially house up to 1,000 people.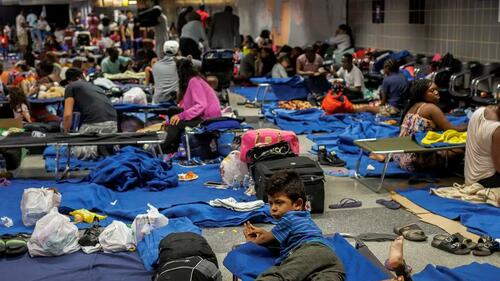 There are currently 30-40 case management workers from Catholic Charities actively working to secure temporary housing for migrants, with plans to hire more.
Loading...