---
Cocky Runner Sprints From 172nd To 5th Place After Competing As A Girl
Authored by Jackson Elliott via The Epoch Times (emphasis ours),
Former cross country runner Teagan Ewings feels a bit bewildered watching her sister, Teanne, run at high school meets.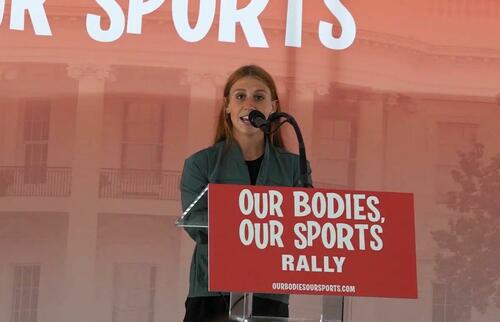 That's because Teanne Ewings has to run against a boy who identifies as a girl.
"When I was in high school, even the thought of a transgender athlete being in my race was not even on my radar," 21-year-old Teagan Ewings told The Epoch Times.
But much has changed in school sports.
Even just a year ago, a 16-year-old cross-country runner from Maine Coast Waldorf School (MCWS), ran as a boy.
He placed 172nd in the state men's cross country during his freshman year.
But then he grew his short hair out and transitioned to women's cross country. Now, his running times allow him to be considered one of the state's top girl runners.
In a meet on Oct. 5, he won the 5K (3.1 mile) race with a time of 18:09, beating the second-place girl, Emma Young, by 66 seconds.
As of Sept. 26, he ranked fifth in the state among all women and third among the state's small-school athletes, according to online rankings by Maine track and cross country time website MileSplit.
Teanne Ewings ranks second overall and second in the state's division for small-school athletes.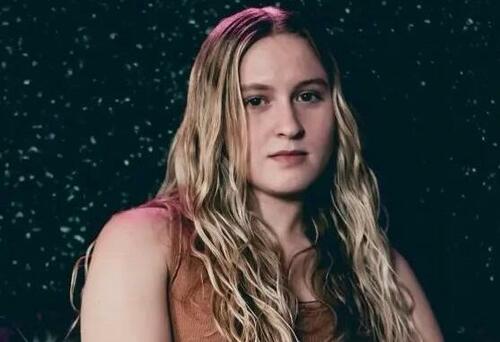 The Epoch Times attempted to contact the male runner, but his Instagram is private. His profile picture shows a crying child, along with the Pride flag and transgender pride flag.
The Epoch Times contacted MCWS but received no comment by publication time.
The Maine Principals Association (MPA) emailed The Epoch Times a statement that state law requires them to include him in women's sports.
"The Maine Principals' Association is committed to working with schools across the entire state to ensure that Maine State Law is followed," the MPA's statement reads.
"The state of Maine recently enacted laws that explicitly prohibit 'Unlawful educational discrimination in schools based on sex, sexual orientation, gender identity, a physical or mental disability, ancestry, national origin, race, color, or religion.'"
Teagan Ewings said her sister's peers are divided about whether a boy who identifies as a girl should participate in women's cross country.
Some girls told her sister to "run faster" and said sports are all about having fun, she  said.
"They just want everyone to have fun, and everybody can do what they want."
End of Women's Sports?
Other women see the inclusion of boys as the end of women's sports.
"There's just not going to be female sports anymore," Teagan Ewings said. "It'll just be male sports and then males pretending to be females."
Local parent Cathy Ross has concerns about this, too.
High school boys have far better running times than women, she said.
"There's a handful of us moms who have seen our daughters work like crazy," she said. "These are kids who run over 40 miles a week. Sometimes, at the height of their season, they give up their Saturdays, so that they can travel two-and-a-half hours to a meet far away."
After all of the effort and sacrifice, losing to a man is "crushing" for the girls, Ms. Ross said.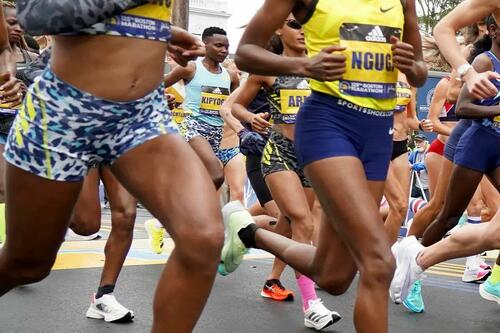 Currently, the young male beats the girls he runs against by two minutes. He's several inches taller than the girls he competes with.
Scientific studies show male hips give men a more efficient running stride than women. Testosterone also allows men to build more muscle than women.
Basically, biology means that he has a larger heart, more leg muscle, larger lungs, and stronger bones than the girls he competes with, Ms. Ross said.
Allowing him into women's sports amounts to Maine giving a special privilege to a man over every girl in the state, she said.
"I don't understand why the gender identity of one individual, and trying to validate that, is seen as far more important than the hard work and the efforts and the need to compete fairly and honestly and to achieve success for girls," Ms. Ross said.
More Male Physical Advantages
Katherine Collins has a son and daughter in cross country, she said.
The female-identifying runner "is going to get faster because he's getting older," she said. "All he did was grow his hair out and put braids in his hair. I mean, that's all he did. He didn't have to prove anything" to be allowed to compete as a girl.
No matter how much training they endure and dedication girls bring, it's not enough to beat the testosterone advantage, Ms. Collins said.
"The fastest boys' 5K time in Maine is more than two minutes faster than the fastest girls," she said. "There's just no comparison."
Friends have confessed to her that their daughters don't want to compete anymore because they know they'll lose, she said.
And she's frustrated hearing "people say, 'Oh, well, they should just work harder,'" she said. "It's impossible. It's physiologically impossible."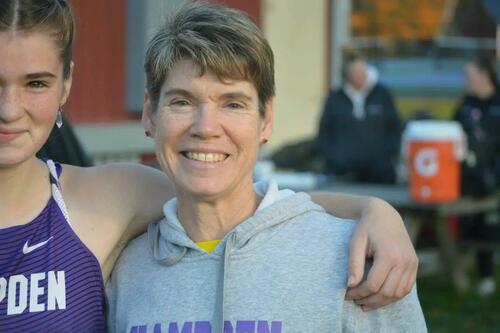 Letting men enter women's sports likely will cost a generation of children their shot at competitive athletics, said Marshi Smith, a former NCAA women's swimming champion,
"How many girls are going to be sacrificed in the meantime?" she asked rhetorically during an interview with The Epoch Times.
"My daughter is 7 right now. In 10 years, that will be her entire childhood athletic career."
For some female students in Maine, the male runner's victories will rob them of accolades that could affect their college applications, Ms. Collins said.
"If you're applying to college and you say that you're nationally ranked or a state champion, that is a big deal," said Ms. Collins.
So his inclusion is a "slap in the face" to female athletes, Ms. Collins said.
"The MPA doesn't care about girls," she said. "They don't care about women."
Rules Allowing Men Versus Women
Parents in Maine opposed to allowing a boy to compete as a girl have few options to change the situation, Maine parental rights advocate Shawn McBreairty told The Epoch Times.
But parents can file complaints with their local school district citing Title IX, the landmark U.S. law meant to bring equity between men and women in most facets of education, Mr. McBreairty suggested.
If that doesn't change things, they can consider filing lawsuits, he said.
Although the boy didn't crack the top 100 of Maine's male runners, he's one of the best "female" runners in the state, Mr. McBreairty said.
The MPA's handbook includes the word "gender" 39 times and the word "transgender" nine times.
"The MPA supports student-athletes regardless of their gender identity or expression," the handbook reads. "The MPA also recognizes that high school sports teams have traditionally been binary [single sex] and believes that it is important to continue to offer single-sex interscholastic athletic teams in order to ensure equal athletic opportunities for girls."
The handbook also states that "most high school-aged boys have a distinct athletic advantage" over girls.
The MPA's Gender Identity Equity Committee (GIE) can decline a request for cross-sex competition—when a boy who identifies as a girl asks to compete with girls—if members are convinced the student is only pretending to be transgender, the handbook reads.
The GIE committee makes this decision under a long list of criteria.
Some criteria involve physical traits like height, weight, previous athletic performance, and whether a student has passed puberty.
Other criteria include whether the student has consistently identified as transgender, whether a student has already changed their gender identity in school records, and what sports the student plans to do.
However, no test can determine if someone is transgender because "gender identity is an internal identification and experience," according to guidelines from the World Professional Association for Transgender Health (WPATH).
The MPA handbook also states that the committee can decline a student's request to play on opposite-sex teams if the student would gain an "unfair athletic advantage or pose an unacceptable risk of physical injury to other student-athletes."
Parents wonder how the current case, in which one participant jumped more than 100 places up in ranking when switching to compete as a girl, can be within the bounds of fairness by the MPA's standards.
"They're acknowledging that boys have an athletic advantage," Ms. Ross said.
"Basically, they don't intend to do anything about it."
Loading...