---
Disney Now "Making The Same Mistake As Bud Light", Ex-Anheuser-Busch Exec Says
Authored by Jack Phillips via The Epoch Times (emphasis ours),
A former Anheuser-Busch executive who has given frequent interviews on the Bud Light controversy said that Disney is now making a similar mistake after partnering with a self-described "gender fluid" influencer.
"They are making the same mistake as Bud Light, and I think they've been making the same mistake as Bud Light for over a year now," former executive Anson Frericks told Fox News on Friday.

Disney, he added, is "making a big mistake getting involved in these controversial political issues that have nothing to do with the mission statement of what they're trying to achieve."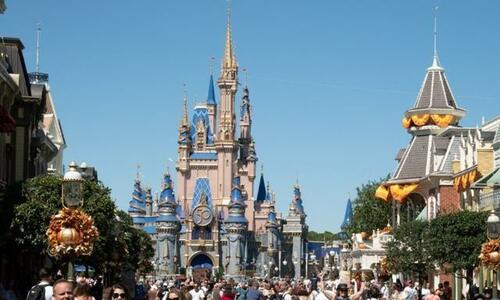 It came after the entertainment and media giant announced it would team up with Seann Altman, a biological male who says he is "gender fluid," to market girls' clothing on social media. A TikTok video shows the influencer dressed in a Minnie Mouse-style outfit that includes a red dress.
"I look just like Minnie Mouse!" Mr. Altman stated in the video.

"But something's missing," he said, adding a red bow to his hair.
Bud Light, meanwhile, has been in the throes of controversy since early April when it produced advertising materials for a transgender TikTok influencer, Dylan Mulvaney, sparking an immediate backlash. Sales for the light beer brand have been down for about 17 consecutive weeks ending in late July, recent data show.
Disney has also faced boycott calls—namely after its executives last year publicly criticized a Florida law backed by Gov. Ron DeSantis that prohibited teachers from instructing young schoolchildren on gender identity and sexual orientation. Months later, Mr. DeSantis, now a GOP presidential candidate, said that Disney is suffering because parents "parents don't want an agenda shoved down their throat."
"You go back one year, what does them getting involved in the parental rights bill in Florida have to do with them being the world's premier family entertainment company?" Mr. Frericks asked Friday.

"It has to do with nothing. If you take a look at it, they had an approval rating of 77 percent. People loved what Disney was doing. It cratered to 33 percent after that."
In June, Disney's stock was downgraded by investment advisory company KeyBanc Capital Markets due to fears of stalled growth at its Disney+ streaming service coupled with lower attendance at its theme parks.
"While Disney appears less expensive versus its historical average, we believe the stock is unlikely to work until a number of items have line of sight to being resolved," analysts led by Brandon Nispel said on Wednesday, according to Barron's.
Movie releases such as "The Little Mermaid" have also faced smaller audiences at theaters, KeyBanc's analysts said, according to CNBC.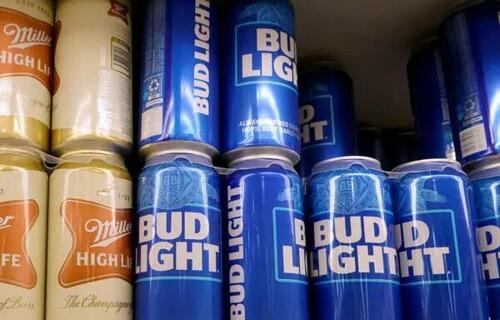 On Wednesday, the Walt Disney Company released its third quarter earnings, showing mixed results. CEO Bob Iger acknowledged that the entertainment company faces a "challenging environment," but he emphasized progress in cutting costs and focusing on creativity, even as quarterly results showed Disney's soft spots.
But he also acknowledged the need to improve the quality of Disney's films, to position the company's flagship sports brand, ESPN, for streaming directly to consumers, and to resolve the writers' and actors' strikes in Hollywood that have halted much of film and television production.
"I returned to Disney in November, and I've agreed to stay on longer, because there was more to accomplish before our transformation is complete," Mr. Iger said, describing a "challenging environment in the near term."
The company beat Wall Street's profit expectations for its fiscal third quarter and said it was on track to cut costs by more than the $5.5 billion it promised investors in February. Disney also posted quarterly revenue below expectations and fell slightly behind analyst projections for U.S. subscribers of Disney+.
The media conglomerate said it will raise by 27 percent the price of the ad-free tier of the Disney+ service to $13.99 and hike by 20 percent the no-ad version of Hulu.
Disney said it cut losses at its streaming video services to $512 million in its fiscal third quarter from about $1.1 billion a year ago.
It added 800,000 Disney+ subscribers, 100,000 subscribers shy of analyst estimates, and shed 12.5 million subscribers to the Disney Hotstar service in India, or nearly a quarter of its subscribers, as it gave up rights to Indian Premiere League cricket matches.
"Disney will have to cut prices from current levels in an effort to stimulate demand and defend its market share in an increasingly competitive industry," said Jesse Cohen, senior analyst at Investing.com.
Disney's revenue for the quarter ended July 1 rose 4 percent to $22.33 billion from a year earlier, just short of Wall Street estimates, according to Refinitiv. It delivered per-share earnings of $1.03, when excluding certain items, beating Wall Street projections of 95 cents a share.
The company took $2.65 billion in impairment and restructuring charges in the quarter, reflecting the cost of removing some content from its streaming services, terminating licensing agreements, and $210 million in severance payments to laid-off workers.
Reuters contributed to this report.
Loading...