---
Doctors Sue California Over Forced "Implicit Bias" DEI Training In Medicine
Authored by Matthew Vadum via The Epoch Times,
Two doctors are suing the Medical Board of California over the state's law that forces physicians and those who teach them to accept radical political and racial indoctrination in order to continue practicing medicine.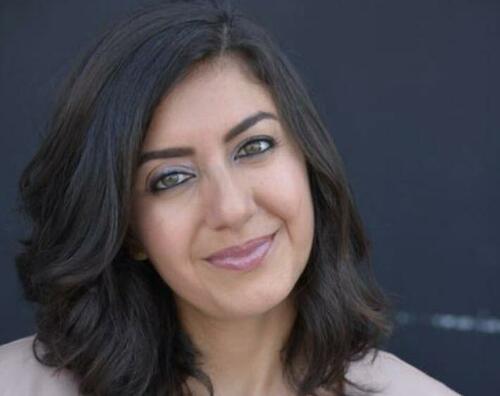 Dr. Azadeh Khatibi is suing the Medical Board of California over California's requirement that continuing medical education courses in the state include discussion of "implicit bias" in a 2019 photo. (Courtesy of Pacific Legal Foundation)
AB 241, signed in October 2019 by California Gov. Gavin Newsom, a Democrat who supports DEI—diversity, equity, and inclusion—initiatives, requires all doctors in the state to log 50 continuing medical education (CME) hours every two years in order to retain their medical licenses. The left-wing Equal Justice Society, based in Oakland, took credit for drafting the language of the bill.
Supporters say the law is part of an effort to mitigate supposed health care disparities based on race, ethnicity, gender, or sexual orientation, but critics say it constitutes unconstitutional thought control.
Implicit Bias-Related Bills
AB 241 is just one of many implicit bias-related bills that Mr. Newsom has signed in recent years.
SB 464 mandates implicit bias training for perinatal health care providers in hospitals and birth centers. AB 1407 requires implicit bias training as a graduation requirement for nursing students.
SB 263 requires that real estate brokers and salespeople take implicit bias courses. AB 242 mandates implicit bias training for judges, court personnel, and attorneys.
California is also not averse to punishing doctors for refusing to toe the official line.
AB 2098 penalized doctors and surgeons for disagreeing with the government's narrative on the COVID-19 virus, deeming the dissemination of "misinformation or disinformation related" to the virus to be "unprofessional conduct." Federal Judge William Shubb, who was appointed by former President George H.W. Bush, issued a preliminary injunction in January 2023 blocking the law.
'Freedom'
The legal complaint (pdf) in Khatibi v. Lawson was filed on Aug. 1 in the U.S. District Court for the Central District of California. The plaintiffs are seeking a declaration that the mandate in AB 241 violates the First and 14th Amendments to the U.S. Constitution, as well as a permanent injunction restraining the Medical Board of California from enforcing the mandate.
Lead plaintiff Dr. Azadeh Khatibi, an ophthalmologist whose first name means "freedom," was born in Iran and immigrated to the United States when she was six years old.
But she "never imagined that she would escape the oppression of her childhood only to face creeping collectivism and unfree speech in America," according to the Pacific Legal Foundation (PLF), a national public interest law firm that challenges government abuses and is representing her in the lawsuit.
Ms. Khatibi teaches CME courses.
The other plaintiffs in the lawsuit are Dr. Marilyn Singleton, a California anesthesiologist, and Do No Harm, a national medical advocacy organization. Do No Harm previously filed a federal lawsuit against Pfizer's race-based fellowships.
Ms. Singleton, who is black, teaches CME courses. She wrote in a February op-ed in The Washington Post that the implicit bias teaching mandate advances the "malignant false assumption that white people are inherently racist."
"It is a message that I believe is harmful both to physicians and patients," she wrote.
According to the PLF, implicit bias means that "medical professionals unconsciously treat patients differently based on their race or other immutable characteristics."
Evidence that implicit bias exists is "far from established fact" and "evidence shows that improper implicit bias training can backfire, causing anger, frustration, and resentment among those taking the training."
'Lacks Evidence'
The legal complaint itself states that "the efficacy of implicit bias training in reducing disparities and negative outcomes in healthcare is controversial in the medical community and lacks evidence."
The plaintiffs "prefer to teach different, evidence-based subjects" and "do not want to espouse the government's view on implicit bias." They also "do not want to be compelled to include discussion of implicit bias in the continuing medical education courses they teach."
Joshua Thompson, director of equality and opportunity litigation at PLF, said although his clients are medical practitioners they are contesting the statute as CME instructors.
"They don't want to have to speak this nonsense. So we're challenging this as a violation of their First Amendment rights as speakers," he told The Epoch Times in an interview.

"The last thing we want a doctor performing an appendectomy or brain surgery to be doing is thinking, 'hmmm, maybe I should be thinking about the race of this patient when I'm performing this medical function,'" Mr. Thompson said.

"To inject race into the doctor-patient relationship like this can only produce bad results."
"Implicit bias itself is highly suspect, but even if you grant some sort of existence of implicit bias, the idea that you can shrink that through forcing people to think about race is highly controversial, and now forcing doctors to do this in every single CME course is just crazy town," he said.
'Policing People's Inner Thoughts'
Mr. Thompson said the term "implicit bias" means that "your subconscious thoughts and feelings result in real-world actions, that your conscious thoughts and decisions can be undone by these feelings that you may not even know you have.
"And the idea that we should be policing people's inner thoughts and subjective feelings is unscientific. Hunches or other things have no place in medicine."
What is "even less scientific is the idea that you can coach out these implicit biases through trainings that neither the CME provider nor the doctor wants to hear.
"So the existence of it is highly controversial, and the purported remedy is even more controversial. And now, California is requiring every continuing medical education course to include this," he said.

"It's nuts," Mr. Thompson added.
The Epoch Times reached out to the Medical Board of California for comment.
Spokesperson Alexandria Schembra said by email, "The Board declines to comment due to pending litigation."
Loading...