---
Elon Musk's X Intervenes For Student In Trouble With College Over Social Media Posts
Authored by Zachary Stieber via The Epoch Times (emphasis ours),
Elon Musk's company is intervening for a college student in trouble for posts he made on Twitter, in what is believed to be the first time Mr. Musk has made good on his promise to support people being punished over their speech.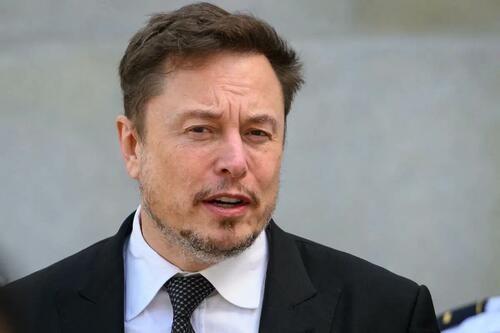 X Corp. is supporting a University of Illinois student after the school launched disciplinary proceedings against him over statements he made on Twitter, now known as X, according to letters reviewed by The Epoch Times.
Juan David Campolargo, the student, was preliminarily found in violation of the university's student code of conduct, which bars "inciting, aiding, or encouraging others to engage in a behavior which violates the student code," according to the student's lawyers.
Mr. Campolargo also violated the part of the code that prohibits theft of services or possession of stolen property, the school determined.
Mr. Campolargo was charged over posts he made with an X account that provided students with information on events that offered free food, lawyers with Schaerr Jaffe wrote in the letters. In several posts, Mr. Campolargo advertised a closed conference, but he was not aware the event was closed, the lawyers said.
"It was not until nearly a month after Mr. Campolargo's posts that he learned the dinner was apparently part of a closed conference. There was no evidence of any disturbance of the event or the dinner. Mr. Campolargo also went to the room where the dinner was offered, but arriving at 8:30 p.m., the conference had concluded and all attendees had already left. While the university catering staff was in the process of throwing away the remaining food, without any objection from the catering staff, Mr. Campolargo took some of the food for later," the lawyers wrote to Robert Jones, the university's chancellor.
"Two additional students showed up a few minutes later and were provided food with the staff's consent. After that, the staff completed their take down and cleaned up by 9:00 p.m. In short, there was no 'theft' of food or other university property."
They added: "Mr. Campolargo also did not incite any student to violate the student code of conduct. Rather his 'offenses' were exercising his First Amendment right to publicize opportunities for students to find food on campus, and openly taking some food that was being thrown in the trash."
Should the university uphold the preliminary finding and punish Mr. Campolargo, the student would have a legal claim for a violation of his First Amendment rights, the lawyers warned the school.
They cited in part a federal ruling in 2013 that said a government actor "may not deny a benefit to a person on a basis that infringes his constitutionally protected ... freedom of speech even if he has no entitlement to that benefit."
Previous rulings have found that placing messages on T-shirts and passing out Valentine's cards are protected by the First Amendment.
Mr. Campolargo being mistaken about whether the event was open does not undermine the position that his speech was protected, given the U.S. Supreme Court has ruled that there is "no general exception to the First Amendment for false statements," the student's lawyers said.
If the sanctions pressed against Mr. Campolargo are upheld, he will lose his position as resident adviser and lose his allowance for housing and meals, the university has informed the student. To be a resident assistant, a student must "maintain a clear judicial history." Because of Mr. Campolargo's financial situation, the loss of the housing and food benefits "may also cost him his ability to complete his degree," his lawyers told the university's Office for Student Conflict Resolution in another letter.
The missives were sent in November.
They were first reported by the Financial Times on Nov. 16.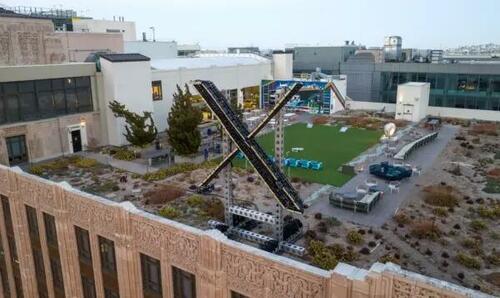 Support Confirmed
Mr. Campolargo, who did not return an inquiry, is an engineering student at the university.
Schaerr Jaffe's lawyers declined to comment on the letters, referring The Epoch Times to X.
A query sent to X returned an automated message that said, "Busy now, please check back later."
Mr. Musk confirmed his support for the college student in a brief X post.
"We will do whatever it takes to support your right to free speech!" he said.
Mr. Jones, the University of Illinois, and the university's Office for Student Conflict Resolution did not respond to requests for comment.
Mr. Musk said earlier this year that he would support people in trouble for posts made on X.
Advertisement - Story continues below
"If you were unfairly treated by your employer due to posting or liking something on this platform, we will fund your legal bill," Mr. Musk wrote.
"No limit. Please let us know," he added at the time.
Loading...