---
Ex-CIA Agent Who Signed Propaganda Letter About Hunter Biden Laptop Tried To Conceal Twitter Job
A new Twitter Files has dropped, this time from substack journalist Texas Lindsay - who reveals that a former CIA agent who was one of the 51 ex-intelligence officials that signed the infamous Hunter Biden laptop propaganda letter - tried to hide her later work for Twitter.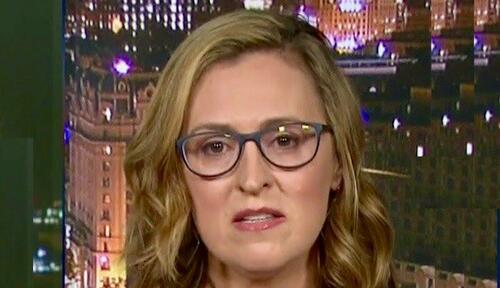 Nada Bakos, whose picture appeared in March 2022 on the cover of the NY Post detailing the signatories of the Oct. 2020 letter suggesting that the Hunter Biden laptop release was a "Russian information operation," went on to work for Twitter's policy team in March 2022.
2) When the New York Post featured the faces of "the spies who lied" on its Cover back in March 2022, one agent named Nada Bakos, immediately went covert and hid her LinkedIn profile in hopes of hiding the fact that she worked at Twitter and set her Twitter account to private. pic.twitter.com/6OmVOfYkLW

— Te𝕏asLindsay™ (@TexasLindsay_) August 30, 2023
"Hi All – I wanted to make you aware of the NYPost cover that I was 'featured' on related to the Oct 2020 story about Hunter Biden's emails when he was on the Board of the Ukrainian Gas company, Burisma and a letter signed by 100s of former IC officials," Bakos said in an internal email that bore the signature 'senior policy domain specialist.'
"(Twitter also banned the NYPost for the story at the time). Given my Policy role (and currently doing enforcement) across CHA-O, I didn't want this to come as a surprise. I don't/haven't publicly acknowledged working for Twitter and locked down my Linkedin. My mentions are a mess, of course," she added.
Bakos notably worked for the CIA's in counterterrorism between 2000-2010 and published a 2019 memoir about her time with the agency.
3) Who is Nada Bakos? Former CIA Agent known for her work targeting terrorists post 9/11, in which she worked under Obama Appt Fmr. CIA Deputy Dir. Mike Morrell—the author of the now infamous letter signed by dozens of former IC officials calling the Biden laptop Russian disinfo. pic.twitter.com/6Ta991IKXE

— Te𝕏asLindsay™ (@TexasLindsay_) August 30, 2023
What's more, Bakos has received multiple letters from House Judiciary Committee Chair Rep. Jim Jordan (R-OH) asking for more information and documents regarding her decision to sign the propaganda letter.
6) It remains unclear when Bakos started working for Twitter or when she parted ways with the company (assuming she left since she doesn't show an X employee affiliation badge.)

Requests sent to X to confirm her employment dates were not answered in time for publication.

— Te𝕏asLindsay™ (@TexasLindsay_) August 30, 2023
According to her archived social media footprint, Bakos clearly hates Donald Trump and held a positive view of Joe Biden and Democrats - raising questions over political bias regarding her involvement in both the letter and employment at Twitter. In June of 2017, she wrote a WaPo OpEd critical of Trump's tweets.
Her former CIA boss, Mike Morrell, is a columnist at the Washington Post (who hasn't written anything since Oct. 2020).
10) News of Bakos job at Twitter leads to more questions:
—Did she play a role in Twitter's decision censor the NYPost story?
—What led to her getting a job moderating policy/content at Twitter?
—Why did she try hide her job/role at Twitter from the public? pic.twitter.com/GHQolbmy6B

— Te𝕏asLindsay™ (@TexasLindsay_) August 30, 2023
In closing, Texas Lindsay writes: "People trained to overthrow foreign governments have no place meddling, influencing or putting their thumb on the scales to sway outcomes of our elections at home. Accountability and answers are needed."
Indeed.
Loading...