---
Facebook Fact-Checking Op "Hijacked By Activists", Aussie Exposé Reveals
Australian investigative reporters have unearthed damning indications that Facebook's fact-checking operation has been "hijacked' by leftist activists.
The investigation by Sky News centers on fact-checking of reporting on a contentious referendum campaign that's underway in Australia. The 2023 Australian Indigenous Voice referendum -- which Australians simply refer to as "the Voice" -- calls for creating an entity called the Aboriginal and Torres Strait Islander Voice that would "make representations to the Parliament and the Executive Government ... on matters relating to Aboriginal and Torres Strait Islander peoples." 
Facebook is manipulating the public almost everywhere on Earth.

That is why they won't open source their algorithm. https://t.co/iO0PUO1joF

— Elon Musk (@elonmusk) August 23, 2023
When Sky looked under the hood of Facebook's fact-checking, it found conflicts of interest, fact-checking policy violations, an entity operating with expired fact-checking credentials, and facts that seemingly belie previous assurances by Facebook/Meta founder Mark Zuckerberg. 
Facebook/Meta founder Mark Zuckerberg as long assured that Facebook's fact-checking is orchestrated by a purportedly independent organization called the International Fact Checking Network (IFCN), which ensures an arms-length relationship between Meta and its fact-checkers. 
Sky, however, has discovered that an Australian university that's among those fact-checkers, has a "secret commercial contract" with an Irish Meta subsidiary worth upwards of $740,000 a year, depending on how many fact-checks it churns out. That school, the Royal Melbourne Institute of Technology (RMIT), has frequently blocked and suppressed anti-Voice journalism on Facebook.
It gets worse. Though RMIT was previously certified in its fact-checking role by IFCN, that credential expired in December. The contract between RMIT and Meta authorizes Meta to void the deal if the school loses its certification, but Meta has allowed RMIT to keep on censoring content regardless. 
Our Facebook page is worthless now. It's been throttled to death because of fact checks "paid for by grants from Facebook." https://t.co/cWL2Szljkg

— Seth Dillon (@SethDillon) August 23, 2023
That state of affairs isn't unique to Australian fact-checking: "[RMIT] is just one of 55 fact checking operations around the world which remain signatories of the IFCN despite having expired credentials," reports Sky.  
RMIT's fact-checks overwhelmingly target anti-Voice content. Between May 3 and June 23, every one of RMIT's fact-checks about the Voice scrutinized content that bolstered the case for voting 'no' on the measure. 
Not surprisingly, RMIT's "Fact Lab" is led by a former Australian Broadcasting Corporation (ABC) reporter that Sky describes as being "unashamedly partisan."  The man, Russel Skelton "has published dozens of tweets criticising conservative viewpoints and the journalists he has been tasked with fact checking."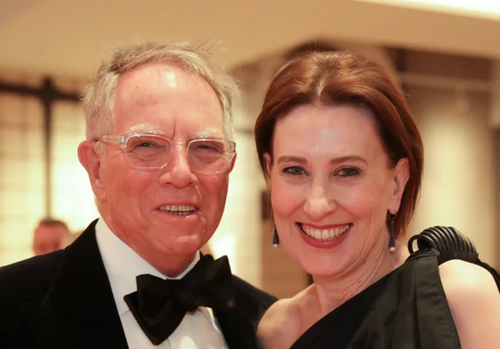 Skelton has himself explicitly advocated for a "yes" vote on the Voice, and yet he is empowered to police content from opposing perspectives. That's a violation of IFCN's Code of Principles: 
"Save for the issues of accuracy and transparency, the applicant's staff do not get involved in advocacy or publicise their views on policy issues the organization might fact check in such a way as might lead a reasonable member of the public to see the organization's work as biased,"
One of RMIT's fact-checkers, Renee Davidson, is also publicly pro-Voice, and reposted a tweet accusing anti-Voice politician Peter Dutton of engaging in "fear-mongering through racism." 
Davidson violated another IFCN principle, by labelling as "false" a former member of parliament's speculative opinion about the future implications of a 'yes' vote on the Voice. In a TV appearance, that former MP, Nicolle Flint, suggested that implementation of the Voice's provisions could evolve into indigenous Australians operating in an independent political system. IFCN declares that fact-checkers in its system "do not fact check statements that speculate about future events (because no one can fact check the future!)."  Similarly, fact-checkers are supposedly barred from assessing opinions. 
"Australians have a right to debate issues around the Voice without feeling coerced – especially by large and well-funded bodies seeking to control the national debate," says Sky News Australia's Jack Houghton. "This referendum is for Australians to decide, not a handful of trumped-up academic elites doing everything in their power to influence the vote."
Loading...