---
Fauci, Collins Bagged 58 Royalty Payments Amid $325 Million Collected By NIH
The two longtime directors of the National Institutes of Health and its National Institute of Allergy and Infectious Diseases, Francis Collins and Anthony Fauci received 58 royalty payments from companies to license and deploy their products using taxpayer dollars, according to a new release from OpenTheBooks.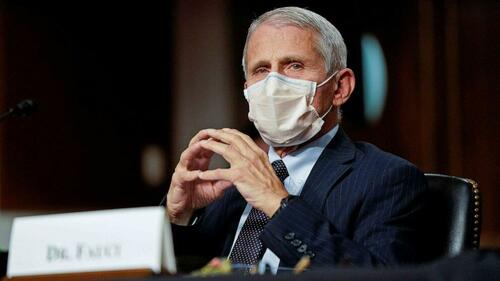 On Wednesday, the organization published more than 1500 pages of unredacted records revealing which companies were involved, and which NIH scientists were paid for inventions. The release came after a Freedom of Information Act (FOIA) battle with the NIH, reports Just the News.
The 56,000 transactions add up to more than $325 million, according to OpenTheBooks, though the individual amounts for each payment and corresponding license are not listed in the records.

Fauci received 37 payments from three companies between 2010-2021: 15 from Santa Cruz Biotechnology, which creates products for medical research including antibodies and made the fifth-most payments in the royalty database; 14 from Ancell Corp., which produces immunology tolls; and eight from Chiron Corp., acquired by Novartis in 2006. -JTN
According to the report, Novartis has received some $17 million in NIH contract payments and $15 million in NIH grants since the acquisition of Chiron. In 2004, Fauci's NIAID had a contract with the company to develop an avian influenza vaccine.
Collins, meanwhile, who stepped down as NIH director at the end of 2021 before serving as President Joe Biden's COVID-19 czar, received 21 payments from four companies between 2010 and 2018. Twelve of them came from GeneDX, which received $5 million in federal contract payments - mostly from NIH - since 2008.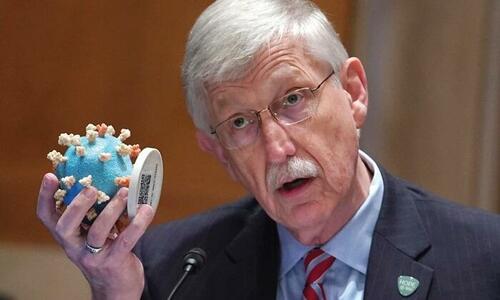 Quest Diagnostics' Specialty Laboratories, a biological testing company, made four payments to Collins. He received four more from Ionis Pharmaceuticals, originally named ISIS, which develops RNA-targeted therapeutics. The last entity to pay Collins was the Progeria Research Foundation - a nonprofit which does research for congenital disorders.
According to OpenTheBooks, obtaining the full names and license numbers for each payment - which the NIH had originally redacted until a court forced them to unredact - was crucial for "scrutinizing these records for potential conflicts of interest or public health risks."
As Just the News further notes, Fauci has already admitted to receiving more than $45,000 in royalties nearly two decades ago when he was also NIAID director, for an experimental AIDS treatment funded by the NIH.
Loading...