---
Former FBI Special Agent 'Confirmed' Key Parts Of Hunter Biden IRS Whistleblower Testimony: Comer
Authored by Katabella Roberts via The Epoch Times (emphasis ours),
A former FBI supervisory special agent has allegedly confirmed key portions of an IRS whistleblower's testimony that President Joe Biden's son, Hunter Biden, received preferential treatment during an investigation into felony tax crimes, according to the House Oversight Committee.
"Today, a former FBI supervisory special agent assigned to the FBI's Wilmington office and the Biden criminal investigation confirmed key portions of the IRS whistleblower's testimony," committee Chairman James Comer (R-Ky.) said in a July 17 statement.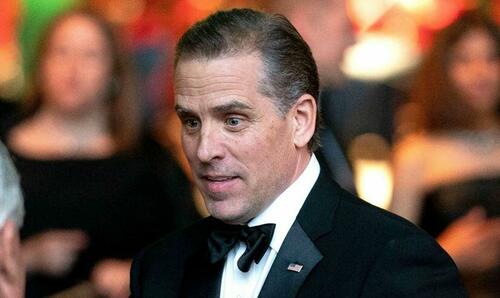 Mr. Comer did not reveal the identity of the former FBI agent.
He further claimed that the night before the interview of Hunter Biden, "both Secret Service headquarters and the Biden transition team were tipped off about the planned interview."
"On the day of the Hunter Biden interview, federal agents were told to stand by and could not approach Hunter Biden—they had to wait for his call. As a result of the change in plans, IRS and FBI criminal investigators never got to interview Hunter Biden as part of the investigation," he continued.
The Epoch Times has contacted the White House for comment.
Mr. Biden's son has been under federal investigation for alleged tax fraud since 2018. According to prosecutors, he received more than $1.5 million in taxable income in 2017 and more than $1.5 million more in 2018 and was required by law to pay more than $100,000 in income tax for his earnings each of those years but failed to pay the tax.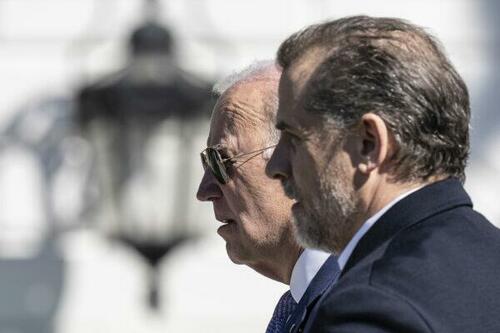 'Obvious Conflicts of Interest'
Mr. Comer's statement comes after Gary Shapley, an IRS supervisory special agent, earlier this year claimed that the Department of Justice and the Delaware U.S. Attorney's Office interfered in the investigation into the younger Mr. Biden in an attempt to delay the probe.
According to Mr. Shapley, the DOJ provided the younger Mr. Biden with preferential treatment, "slow-walked the investigation," and "did nothing to avoid obvious conflicts of interest in this investigation."
The former IRS agent additionally told prosecutors that the case into Hunter Biden had been "handled differently than any investigation" he'd ever been part of in his 14 years of service to the IRS and that some aspects of the case appeared to be influenced by politics.
Another whistleblower, a criminal investigator with the IRS identified only as Whistleblower X, has made similar claims.
The DOJ has denied any interference in the investigation into Hunter Biden.
Meanwhile, Mr. Biden has denied any wrongdoing on behalf of his family or himself.
Hunter Biden agreed to plead guilty to two counts of willful failure to pay federal income tax in a deal with the U.S. government in June, according to a letter from U.S. Attorney David Weiss to the U.S. court in Delaware.
The agreement to plead guilty meant he avoided prosecution on a separate gun charge. He is set to appear in court on July 26.
According to Mr. Comer, who cited a transcribed interview with the former FBI supervisory special agent, multiple witness interviews were planned for Dec. 8, 2020, and Mr. Shapley and the former FBI agent were assigned to interview the president's son.
Read more here...
Loading...