---
Former Fox Reporter Faces Contempt Charge After Refusing To Reveal FBI Source
Former Fox News reporter Catherine Herridge (now with CBS) is facing a contempt charge after refusing to comply with a court order to reveal a confidential source's identity.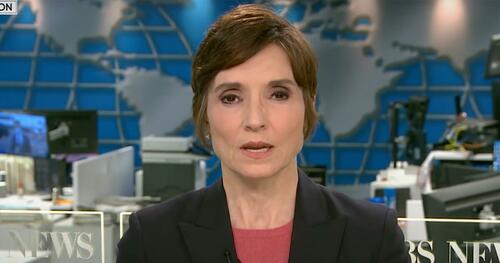 The source had provided information about an FBI investigation into a Chinese American scientist, Yanping Chen - whose lawyers asked the court to hold Herridge in contempt because she "refused to answer questions regarding the identity of her confidential source(s) and other aspects of her reporting process and editorial decision-making."
The case stems from three reports published by Fox News starting in 2017, which revealed that the FBI had been investigationg Ms. Chen, a naturalized US citizen who founded and owned a university attended by multiple US military personnel. Chen was informed in 2016 that she wouldn't be charged, the Epoch Times reports.
Yet in 2018, the Department of Defense moved to stop helping to pay the tuition for military members who wanted to attend Chen's university. Chen sued the FBI, who she claimed had leaked the previously private information to Herridge.
U.S. District Judge Christopher Cooper ruled that Chen's "need for the requested evidence overcomes Herridge's qualified First Amendment privilege."
Cooper said on Oct. 27 that Herridge would likely be held in contempt unless she coughs up her source.
"With contempt proceedings now teed up, one of two outcomes appears likely: Either Herridge will be held in contempt in the near future and can immediately appeal that order, or, as sometimes occurs in these cases, the sources may release Herridge from the privilege rather than watch her undergo the consequences of contempt," Cooper, and Obama appointee, wrote in the ruling which rejected Herridge's request to reconsider his earlier refusal to stay proceedings pending appeal.
Ms. Herridge hasn't commented on the matter, and her deposition, taken in September, hasn't been made public. Meanwhile, lawyers for Ms. Herridge didn't respond to a request for comment. Fox News and CBS News also didn't respond to requests for comment.

Ms. Herridge's lawyers had said that the judge's August order contained language indicating that he thought he was forced to require contempt before an appeal but that the court actually had the discretion to certify an appeal ahead of a contempt ruling. -Epoch Times
"The court should exercise its discretion to avoid forcing Ms. Herridge to suffer a contempt sanction as the price for securing review of her First Amendment rights," said Herridge's lawyers.
Several press freedom groups have voiced objections to Cooper's decision.
"Requiring reporters to face contempt before they can appeal may discourage them from insisting on their First Amendment right to protect confidential sources by taking their objection to a higher court," wrote Caitlin Vogus, deputy director of advocacy for the Freedom of the Press Foundation, in a recent blog post.
"Journalists are already under great pressure any time they face a legal demand to reveal a confidential source or other newsgathering material. If they can't appeal an order requiring them to name a source without facing a potentially large fine or long jail sentence, some may think twice about continuing to resist."
Loading...