---
Former FTX CEO To Forfeit $1.5 Billion, Pleads Guilty To Federal Campaign Finance And Money-Transmitting Crimes
With Biden's weaponized Dept of Justice intending to seek a second indictment of Hunter Biden after the catastrophic disaster that was the government's first sweetheart plea deal, which revealed the corruption of "special counsel" David Weiss, who now is scrambling to slap Hunter's wrist for the second time over a, drumroll, gun charge which will lead to the president's crackhead son not spending even a minute in prison for being, along with his senile father, a bought and paid for Chinese muppet, the US Department of "Justice" needed a big enough distraction and got that today when SBF's former right hand figurehead and former FTX CEO Ryan Salame, pleaded guilty Thursday in New York federal court to campaign finance and money-transmitting crimes, and agreed to forfeit more than $1.5 billion. Yup, Salame had $1.5 billion in cash just hanging around courtesy of the epic criminal syndicate that was FTX, and is about to part with it.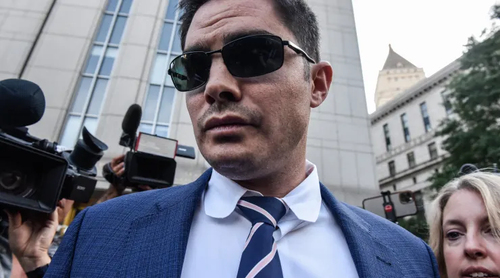 According to CNBC, Salame, during his plea, admitted that from fall 2021 to November 2022 he steered tens of millions of dollars of political contributions to both Democrats and Republicans - but really mostly Democrats...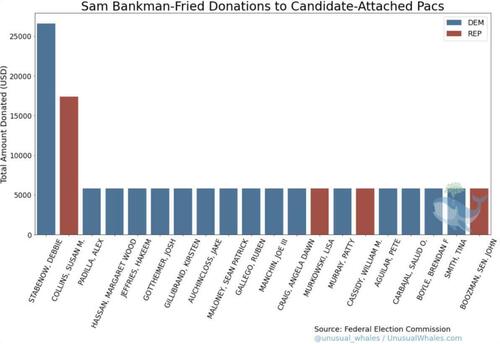 ... in his own name when in actuality the money came from Alameda Research, the hedge fund arm of the cryptocurrency exchange owner FTX. Those contributions were made at the behest of then-FTX CEO Sam Bankman-Fried, Salame said, making SBF the second biggest Democrat donor during the 2022 midterms, only behind George Soros...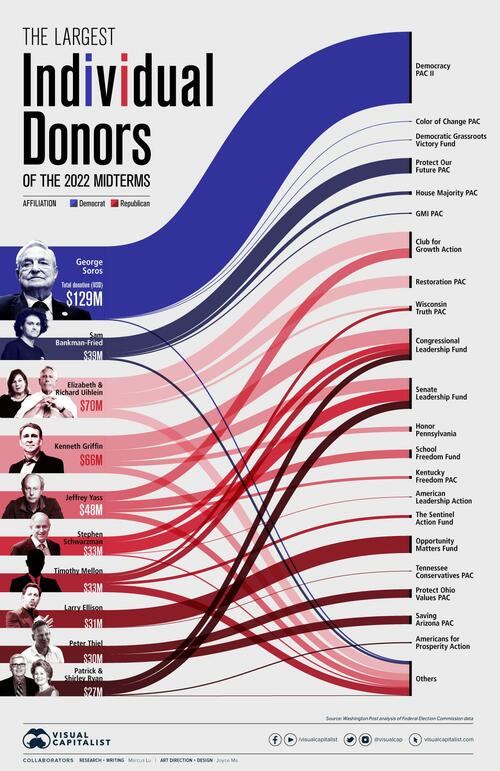 ... in which the Dems managed to avoid getting steamrolled thanks to Biden draining the SPR. Oh and, according to Vox, it was SBF who was "one of the people who is most responsible" for Biden being "elected" president.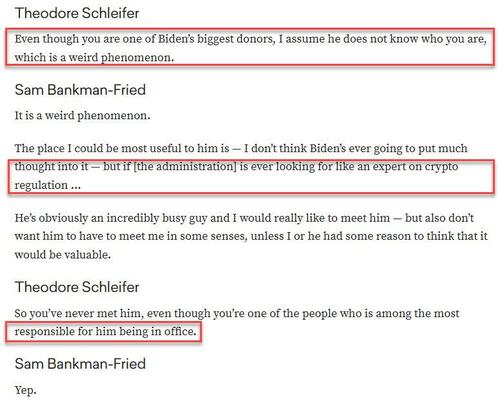 "From at least in or about 2020, up to and including in or about November 2022, Ryan Salame, the defendant, engaged in multiple conspiracies to advance the interests of Samuel Bankman-Fried ... and the cryptocurrency companies Bankman-Fried founded and controlled — including FTX.com ("FTX") and Alameda Research ("Alameda") — through the operation of an unlawful money transmitting business and violations of the federal election law," the charging document filed against Salame says.
That document says that Salame, in a private message to a confidant, wrote that "the purpose of these bipartisan donations would be 'to weed out anti crypto dems for pro crypto dems and anti crypto repubs for pro crypto repubs,' and that donations would likely be routed through Salame 'to weed out that republican side.'"
Salame, who was released on a $1 million bond Thursday, faces a maximum possible sentence of 10 years in prison for the campaign finance violation and charge of operating an unlicensed money-transmitting business. His sentencing was scheduled for March 6 by Judge Lewis Kaplan in U.S. District Court in Manhattan.
In addition to what must be a record monetary forfeiture, which will be paid to the U.S. government, the 30-year-old Salame will pay $5 million to debtors of FTX and $6 million in fines to the government. Salame also will surrender two houses he owns in Lenox, Massachusetts, and his 2021 Porsche automobile.
Salame's attorney, Jason Linder of the firm Mayer Brown, in a statement said. "Ryan looks forward to putting this chapter behind him and moving forward with his life.″
A source told CNBC that Salame is not cooperating with federal prosecutors who are preparing for the criminal fraud trial of 31-year-old Bankman-Fried. But three other former executives who previously pleaded guilty in the same court are expected to testify against Bankman-Fried.
They are Caroline Ellison, who had been CEO of Alameda; former FTX technology chief Gary Wang; and Nishad Singh, who was FTX's engineering boss.
U.S. Attorney Damien Williams, whose office is prosecuting the FTX cases, in a statement said, "Ryan Salame agreed to advance the interests of FTX, Alameda Research, and his co-conspirators through an unlawful political influence campaign and through an unlicensed money transmitting business, which helped FTX grow faster and larger by operating outside the law."
Meanwhile, SBF - who yesterday lost his appeal to get out of Brooklyn jail where they don't serve adderall or vegan food. and is set to go on trial Oct. 3 on wire fraud and securities fraud charges related to his alleged looting of billions of dollars in customer funds from FTX courtesy of endorsements from some of the highest profile politicians criminals in the country.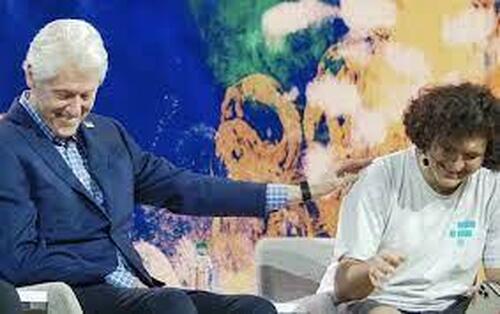 Loading...