---
Is Google Rigging The 2024 Election? The Controversy Over Invisible Republicans
A new report from the right-leaning Media Research Center concludes that Google is burying search results for 2024 presidential candidates, but an expert in search engine optimization has suggested it's unlikely.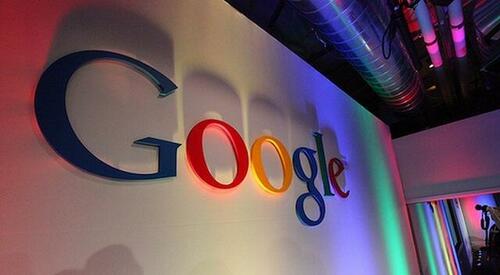 According to various tests conducted by MRC and Just the News, the online visibility of these sites in generic searches for the GOP's 2024 bench is practically nil, and not significantly better for RFK Jr., Biden's primary challenge on the left.
Google's search engine failed to produce even-handed results in multiple searches performed by MRC Free Speech America over the course of a week prior to today's Republican presidential primary debate. Researchers broadly searched for "presidential campaign websites" as well as two additional searches specifying the party affiliation of the candidates. When MRC searched for "republican presidential campaign websites," only two candidates' websites appeared on the first page in the search results — a Democrat candidate and a Republican who is polling at less than half a percent. -MRC
Both MRC and Senator Ted Cruz claim this is unambiguous proof of Google's bias.
"Google is either the most incompetent search engine on the planet, or it is intentional. This is not a coincidence," states Dan Schneider, MRC Free Speech America Vice President, following the group's extensive analysis of search tests conducted between September 20 and 25.
This is ABSURD.

Blatant election interference. #GoogleCensorship https://t.co/qfcSfk1cHx

— Ted Cruz (@tedcruz) September 27, 2023
In 2018, Trump accused Google of "rigging" search results against him.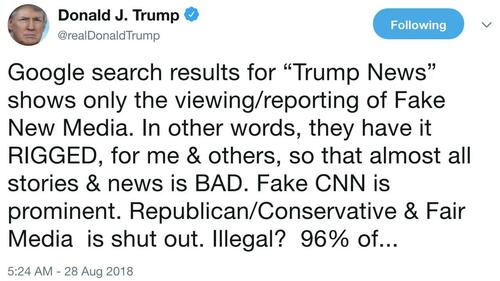 Google responded at the time, saying that "Search is not used to set a political agenda and we don't bias our results toward any political ideology."
In 2021, the Daily Mail sued Google for 'illegally building its dominance in ad tech industry by harming rivals, bid-rigging on ad auctions and manipulating news search results."
And of course, former Alphabet Chairman Eric Schmidt - who said the Trump administration would do "evil things" - was an advisor to the 2016 Clinton campaign.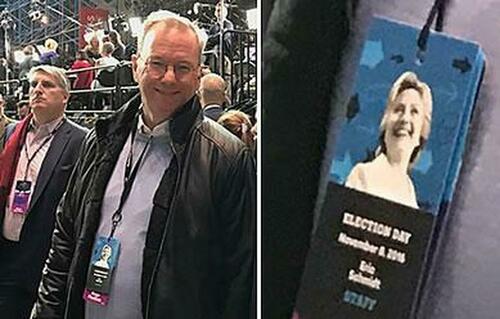 Google head Eric Schmidt's secret strategic plan for the US election #PodestaEmails https://t.co/LskJODXyXn

More: https://t.co/ZUfh7WDAT5 pic.twitter.com/llq5G9kp5V

— WikiLeaks (@wikileaks) October 31, 2016
A simple matter of SEO?
While the evidence certainly looks damning, Just the News spoke with Eric Goldman, an SEO researcher and co-director of Santa Clara University's High Tech Law Institute, who proposed several benign possibilities to explain these search anomalies. Goldman argues for the necessity of a comprehensive academic study into search engine indexing and ordering, terming MRC's tests an "advocacy stunt".
"Search engine indexing and ordering is the kind of topic that would benefit from a proper academic study, not an advocacy stunt," he said.
Yet, Google also told Just the News that it couldn't explain the replicated results until Friday.
Meanwhile, Google, the world's dominant search engine, is grappling with a Justice Department antitrust trial. The company's explanations of its search dominance have raised eyebrows, bringing more scrutiny upon its practices. With accusations flying, former Psychology Today editor-in-chief Robert Epstein states, "Google poses a serious threat to democracy."
Loading...