---
Gun Owners Score Major Legal Victories On Pistol Braces and Ghost Guns 
This week, gun owners scored two major victories in the US Court of Appeals for the Fifth Circuit. One judge granted a preliminary injunction that halts the enforcement of the recent Biden Administration's pistol brace rule by the Bureau of Alcohol, Tobacco, Firearms and Explosives on a nationwide basis, while another determined that the Biden administration did not have the authority to regulate 'ghost guns.' 
On Wednesday, in the case Britto v. ATF, Judge Matthew Kacsmaryk of the US District Court for the Northern District of Texas issued a nationwide injunction halting the ATF's enforcement of the rule that redefines braced pistols as short-barreled rifles under the National Firearms Act. 
Enacted earlier this year, the pistol brace rule would jail or fine tens of millions of law-abiding Americans who refused to reclassify their braced weapons as short-barreled rifles.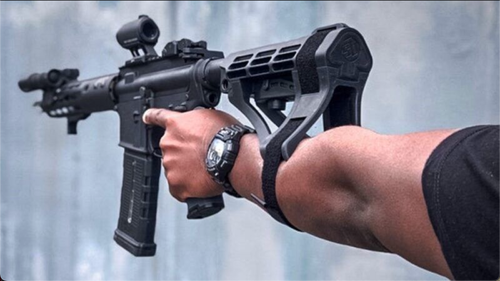 Two of the three plaintiffs in Britto v. ATF were injured Marine veterans represented by the Wisconsin Institute for Law and Liberty, who argued the rule violates their Second Amendment and be thrown out for "vagueness." Pistol braces were designed in 2012 to help disabled veterans shoot rifles more accurately. Meanwhile, radical Democrats on Capitol Hill frequently lied about the braces, saying they were 'machine guns.' 
"Additionally, ATF admits the 10-year cost of the Rule is over one billion dollars," Judge Kacsmaryk said. "And because of the Rule, certain manufacturers that obtain most of their sales from stabilizing braces risk having to close their doors for good."
Kacsmaryk claimed, "The Court is certainly sympathetic to the ATF's concerns over public safety in the wake of tragic mass shootings."
"The Rule embodies Salutary policy goals meant to protect vulnerable people in our society. But public safety concerns must be addressed in ways that are lawful. This rule is not," he added. 
The Biden administration's Justice Department will most likely appeal to the 5th Circuit Court of Appeals on the pistol brace ruling. 
The next win for gun owners was realized on Thursday when a three-judge panel of the New Orleans-based 5th US Circuit Court of Appeals sided with gun owners, gun rights groups, and manufacturers in declaring the ATF's 2022 'ghost gun' rule is "unlawful."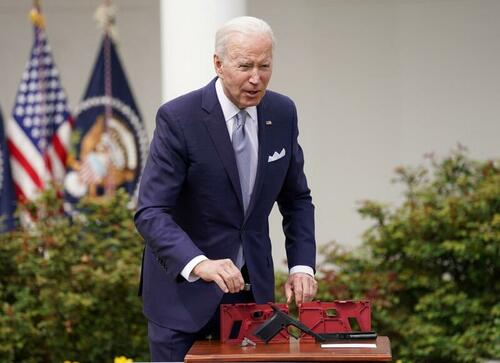 The rule updated the definition of a "firearm," "frame," and "receiver" under the Gun Control Act of 1968 to force ghost gun makers and gun shops to run background checks. 
In writing for the 5th Circuit panel, Circuit Judge Kurt Engelhardt said ATF's rule "flouts clear statutory text and exceeds the legislatively imposed limits on agency authority in the name of public policy."
"ATF, in promulgating its final rule, attempted to take on the mantle of Congress to 'do something' with respect to gun control," Engelhardt wrote, adding, "But it is not the province of an executive agency to write laws for our nation."
In a statement, Cody Wisniewski, a lawyer for the plaintiffs at the Firearms Policy Coalition Action Foundation, called the ruling a "massive victory against ATF and a huge blow to the Biden administration's gun control agenda."
"The Fifth Circuit has thoroughly rebuked the Biden ATF for acts of legislation, which only Congress may do under our Constitution," said Defense Distributed's Cody Wilson, also one of the plaintiffs in the case. 
*   *   *
Rulings:
Britto v. ATF
VanDerStok v. Garland
Loading...