---
House Approves Ban On Transgender Procedures In Military, Repeals Abortion Travel Policy
Authored by John Haughey via The Epoch Times (emphasis ours),
House conservatives are bundling the nation's defense budget with "culture war" amendments they say are needed to reverse the Biden administration's "woke" politicization of the military through "radical race theories" instituted in diversity, equity, and inclusion (DEI) programs.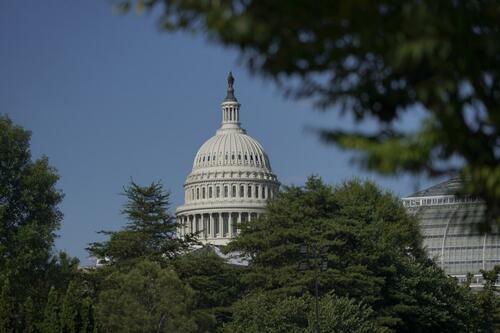 In the span of 10 hours on July 13, the Republican-led House repealed the Department of Defense's (DOD's) abortion travel policy, prohibited DOD health care programs from providing gender transition procedures, and introduced a host of other proposed add-ons targeting DEI programs—including several that failed—to a must-pass defense budget normally approved in bipartisan accord.
Democrats resisted fiercely, contending the nation's defense budget is being held hostage by a relatively small cadre—the 40-member House Freedom Caucus—manipulating its pivot in sustaining the GOP's narrow 10-seat chamber majority to impose an "extreme right-wing agenda" onto the Pentagon and, eventually, the nation.
That was the nub of repeated—and often heated—point-counterpoint exchanges during daylong deliberations on the House floor as the proposed $886.3 Fiscal Year 2024 defense budget, referred to as the National Defense Authorization Act (NDAA), was introduced for adoption with 370 proposed amendments.
80 Hot-Button Amendments
Both House and Senate armed forces adopted their versions of the proposed NDAA last month. The House did so in a 58–1 vote and the Senate 24–1.
The annual defense budget is geared to be implemented when the new fiscal year begins on Oct. 1. The House is expected to formally adopt the NDAA by July 14 when it resumes deliberations at 10:30 a.m. after adjourning around 11:30 p.m. on July 13.
Both chambers' defense spending plans top out at the $886.3 billion requested in March by the Biden administration, but the Senate version of the NDAA—which will be introduced on the Democrat-led chamber floor next week—does not include the amendments in the House version targeting "woke" policies.
Representatives in early afternoon began sorting through 80 proposed NDAA amendments dispatched to the floor by the House Rules Committee that morning. The day before, the panel had forwarded 290 proposed add-ons "en blanc," meaning many are packaged for composite votes because they are not contentious.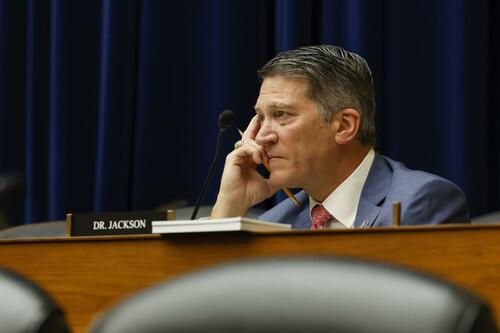 DOD Abortion Travel Policy 'Illegal'
Rep. Ronny Jackson (R-Texas) sought to repeal a DOD policy that reimburses expenses for service members who travel to obtain an abortion from a state where the procedure is restricted to a state where it is permitted. It was among the contentious add-ons adopted in a near-total partisan vote, 221–213.
Mr. Jackson maintained the policy was installed by the Biden administration in October 2022 "to sidestep" the U.S. Supreme Court's June 2022 Roe v. Wade repeal to "not only expand abortion access but also leave American taxpayers on the hook to subsidize abortion services."
He said the policy is in direct violation of Section 1093 of U.S. Code Title 10 "which restricts funds made available to the DOD from being used for abortions."
Rep. Mikie Sherrill (D-N.J.) called the amendment "a dangerous health care travel ban" for women serving in the military, noting 46 percent are now based in states where abortion is restricted or banned.
A former Navy officer, Ms. Sherrill asked: "How am I supposed to recommend to young girls in my district that they should attend a service academy like I did when we know this amendment would mean they would be signing away their right to basic health care? This makes our service women pawns in [conservative Republicans'] extreme agenda and is a steppingstone to larger bans, restrictions, and wholesale disregard for women's health care in America."
Reps. Chrissy Houlahan (D-Pa.) and Elissa Slotkin (D-Mich.)—in a theme Democrats would repeat all day and night—also argued the proposed amendment is "part and parcel" of a GOP plan to implement a federal abortion ban.
House Armed Services Committee Chair Rep. Mike Rogers (R-Ala.) said the amendment simply repeals an illegal policy.
"DOD's abortion policy is a flagrant disregard to our moral principles. This is part of the Biden administration's politicization of the military. It is completely unnecessary. It is clearly unlawful," Mr. Rogers said.
Rep. Anna Paulina Luna (R-Fla.), an Air Force veteran, called Democrats' contention that repealing the policy is "somehow attacking women in the service" a "lie."
"To say you would be somehow hurting someone's rights in the military because you stand with life is pretty bizarre to me," she said.
Read more here...
Loading...