---
Independent Journalist Receives Jan. 6 Grand Jury Subpoena
Authored by Joseph M. Hanneman via The Epoch Times (emphasis ours),
Independent journalist Steve Baker says he was served a subpoena signed by Assistant U.S. Attorney Anita Eve, demanding all of the video he shot at and near the U.S. Capitol on Jan. 6, 2021. He said the subpoena likely means the DOJ is investigating him for alleged felony crimes.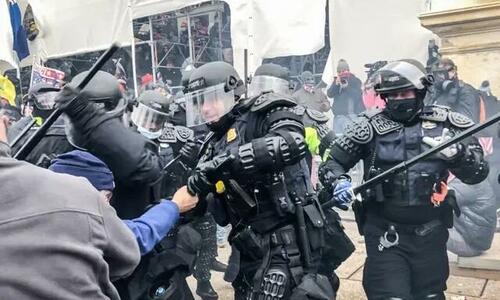 "They want to silence me," Mr. Baker said during an Aug. 7 Spaces broadcast on X, formerly known as Twitter.
Mr. Baker said he was told to show up in Washington on Aug. 16 to turn over his material. He was given an alternative: to surrender his video to the FBI in his home state of North Carolina. He told The Epoch Times that he plans to appear in person in Washington.
Mr. Baker said he believes his work covering Jan. 6 unrest at the Capitol is protected by the First Amendment. He said he didn't damage property, encourage anyone to enter the building, or participate in chants or actions by protesters.
It's the second time in 2023 that Mr. Baker has called for public attention to what he believes could be DOJ prosecution of him for his work on Jan. 6, 2021.
In March, he said a high-profile journalist called him at 6:30 a.m. one day with a warning from a DOJ insider. "'Your friend in Raleigh, tell him to be careful,'" the message said. "'He has awakened a couple of people's attention to his work, and they're not happy about it at all.'"
Mr. Baker has been a frequent, vocal critic on social media regarding the DOJ's handling of Jan. 6 cases, citing his observations of the events on Jan. 6, 2021. He has criticized Congress for not aggressively investigating the issues ignored by the original anti-Trump Jan. 6 Select Committee.
It's the second time since Jan. 6, 2021, that Mr. Baker has been in the crosshairs of the FBI and DOJ. He said he was threatened in 2021 with a charge of interstate racketeering for licensing his Jan. 6 video footage to HBO and other media outlets.
Mr. Baker showed up for an interview with the FBI in August 2021, but that meeting was delayed because of a federal rule that requires the attorney general to sign off on interviewing any member of the press, he said. In November 2021, Mr. Baker was told he would be charged "within the week."
"The interstate racketeering charge was just absurd on its face," Mr. Baker said.
The 2021 investigation hasn't resulted in charges.
"We never heard from them again for over 20 months, until Friday," Mr. Baker said.
Mr. Baker said he believes what triggered the current DOJ investigation was a story about the U.S. Capitol Police that he has been developing for 10 months. That story is close to fruition but still requires more video research in Washington, he said.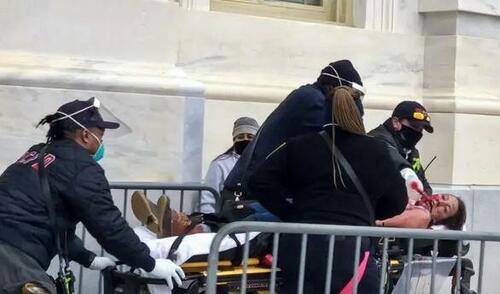 "Fact is ... 'they' know the story I've been working on for ten months and am about to drop," Mr. Baker wrote on X. "They are not going to stop it from coming out. Their timing for this action is fully transparent.
"I will not go gentle into that good night."
He declined to share more details on the Capitol Police story.
Mr. Baker also published a recent story on social media about U.S. Army special forces at the Capitol on Jan. 6, 2021. A special unit from Fort Belvoir, Virginia, had soldiers on Capitol grounds that day for as yet undefined purposes, he wrote.
The Epoch Times has reached out to the DOJ for comment.
Loading...