---
Jordan Subpoenas FBI Censorship Czar Elvis Chan Over Apparent Perjury, Ducking Testimony
Rep. Jim Jordan (R-OH) has issued a second subpoena to FBI Special Agent Elvis Chan, after a scheduled Sept. 15 interview 'fell through,' (the FBI sent him somewhere) according to the Daily Caller, which obtained a letter from Jordan.
Chan, the primary conduit between the FBI's Foreign Influence Task Force (FITF) and social mediua platforms leading up to the 2020 US election (aka the Hunter Biden damage control operation), appears to have lied under oath about his meetings with tech companies regarding the laptop story.
FBI Special Agent Elvis Chan is the main conduit between the FBI's Foreign Influence Task Force and Big Tech.

Agent Chan was in the meeting between the FBI and Facebook on Oct. 14, 2020—the day the @nypost published its story on the Hunter Biden laptop.

— Rep. Jim Jordan (@Jim_Jordan) August 7, 2023
Now, Jordan is demanding that Chan sit for an Oct. 5 deposition to discuss his role in the FITF.
Jordan shared internal Facebook documents showing Chan had more meetings with Facebook than he appeared to let on during his testimony. Chan and FITF Section Chief Laura Dehmlow met with Facebook on Oct. 14 and told the platform "no comment" on whether Biden's laptop was real, Dehmlow testified to House Judiciary.

IRS whistleblower Gary Shapley testified to the House Ways and Means Committee in May and confirmed the FBI knew Hunter Biden's laptop was real in early 2020.

Chan testified that he was "confident" he did not participate in any other meetings with tech companies besides the one disclosed by Dehmlow. The internal Facebook documents shared by Jordan indicate Chan had a "follow up" meeting with Facebook officials Oct. 15 to discuss the Hunter Biden laptop story. -Daily Caller
"Based on representations that the date of your deposition conflicts with the dates of your official travel, as an accommodation, the Committee is issuing you a new deposition subpoena that compels your appearance on October 5, 2023," reads the letter.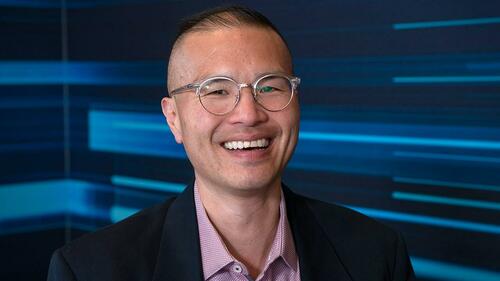 House Judiciary notified Chan before his scheduled interview that he was allowed to be legally represented by either his personal counsel or an attorney from the Department of Justice (DOJ), according to emails shared Thursday on Twitter by the committee. The DOJ brought a staff attorney to the scheduled interview, even though Chan agreed to be represented by his personal attorney, and the interview fell apart as a result. -Daily Caller
"Today, after an FBI employee traveled across the country to voluntarily participate in a scheduled interview, he was denied the right to have his chosen legal counsel accompany him," the FBI told the Caller. "Upon arrival at the Capitol, Committee staff directed agency counsel to leave the premises, and the interview was unable to proceed."
Loading...