---
Killing Of Baltimore Tech CEO Is Yet Another Failure Of 'Soft-On-Crime' Policies Pushed By Democrats  
Authorities in Baltimore City, plagued with out-of-control crime, "initially withheld details" from the public that a convicted felon raped and set fire to a person last week. For some reason, officials felt the need to leave out the "rape" part of the crime - just calling it an "arson." The felon went on to murder a young tech CEO on Monday. 
Local media outlet Baltimore Banner said registered sex offender Jason Billingsley,32, kicked down the door of a home last Tuesday in West Baltimore and "pointed a gun at two people inside, then handcuffed and duct-taped them."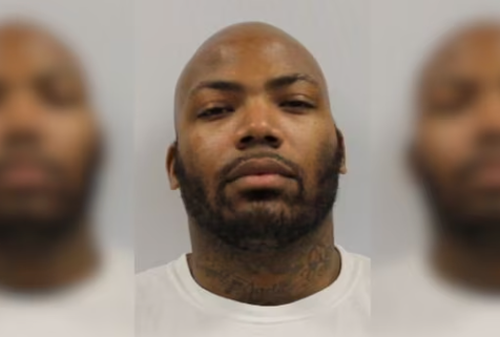 A source told the media outlet, "Authorities believe Billingsley raped the woman and cut her neck. He doused her and the man with some liquid, then set them on fire. The couple survived and were hospitalized along with a child in the house." 
Police then issued a warrant for Billingsley's arrest last week but left out one very critical piece of information. They initially called the crime an "arson," leaving out "rape." 
Why officials in the crime-ridden city would ever do that is beyond comprehension. 
He raped and tortured a couple, police knew

They withheld details and then he killed this woman https://t.co/6W5gJ9NzB2

— Tim Pool (@Timcast) September 28, 2023
Fast forward to this week, the registered sex offender killed a young tech entrepreneur (Pava LaPere) that sparked national attention in the corporate press. 
"Even as police identified Billingsley as a suspect and warned that he was a dangerous threat, authorities released few details about his involvement in another alleged crime that had occurred days earlier," Baltimore Banner said. 
We ask again: Why did officials do that? 
It was only until late Tuesday that Acting Police Commission Richard Worley said: "This individual will kill and he will rape. "He will do anything he can to cause harm. Please be aware of your surroundings."
I can't stop thinking about what BPD Acting Commissioner Richard Worley said during the news conference announcing the suspect in connection of Pava LaPere's death.

"This individual will kill and he will rape."

MORE: https://t.co/EVmW5rbsFq pic.twitter.com/GJqSLOOAWs

— Mikenzie Frost (@MikenzieFrost) September 26, 2023
Billingsley was released from jail in October 2022, only serving seven years of a 14-year prison term for "good conduct and engaging in work programs," according to Baltimore Banner. 
"By October 2022, he earned enough diminution credits to trigger mandatory release after serving about nine years and three months of his 14-year sentence," the media outlet said. 
In a separate report, Fox Baltimore said Annapolis lawmakers had several opportunities to pass legislation targeting repeat violent offenders by implementing harsher penalties but failed. 
"We had legislation that we thought was critically important and every single year, leaders from Baltimore City killed it. That's my biggest frustration as governor – that we couldn't get that fixed," former Gov. Larry Hogan said in December 2022. 
Fox Baltimore contacted the Baltimore City Delegation, asking about repeat violent offenders and whether they would support legislation implementing tougher penalties. Only Del. Caylin Young responded:
"I am open to considering any legislation that enhances public safety. However, it's important to note that simply increasing penalties may not be the sole solution to achieving improved public safety."
This is more evidence of why residents and companies are panic exiting the imploding city (not entirely because of remote work) for surrounding counties and or other states because soft-on-crime Democrats are enacting disastrous social justice reforms that have sparked a tsunami of violent crime. 
"This is the result of bad policies and soft-on-crime stances from the liberal Democrats. Their policies have created these situations.  We need mandatory sentences for violent criminals, and it is time to reinstate the death penalty for the most heinous crimes," Republican State Del. Nino Mangione from Baltimore County said. He is also one of the sponsors of the Violent Firearms Offender Act of 2023 that was killed. 
WSJ reported on Thursday that armed and dangerous Billingsley was arrested. 
Loading...