---
The Legal Cases Against Trump Explained
Authored by Petr Svab via The Epoch Times (emphasis ours),
Former President Donald Trump is running for the White House while facing three indictments and one more criminal investigation. Never before has a former president been criminally charged—much less a frontrunner in another presidential race.
As the remaining investigation gets closer to possible charges and the indicted ones inch closer to trials, Mr. Trump has repeatedly pledged that he would continue his campaign even if convicted.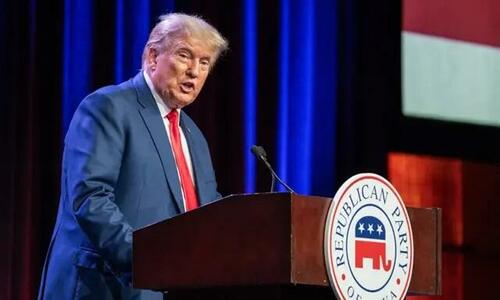 Defense Documents
The most developed case so far involves Mr. Trump's keeping of documents from his presidency. Special counsel Jack Smith charged Mr. Trump and two of his employees with 37 felony counts, including illegal retention of national defense information, obstruction of government, and lying to the government.
While the trial is set for May 2024, some legal observers expect further delays.
The case traces back to Mr. Trump's January 2021 exit from the White House. His belongings and some of the documents from his time in office were packed in boxes and shipped to his home at the Mar-a-Lago resort in West Palm Beach, Florida.
The indictment argues that it was at this point that Mr. Trump committed 31 counts of illegally retaining national defense information because he "caused" the boxes to be moved. While this crime, under the Espionage Act, requires criminal intent, no evidence has emerged so far that Mr. Trump was aware the 31 documents in question were in the boxes.
It appears that Mr. Trump was under the impression that he could go through the boxes at his own pace and keep whatever he deemed personal. However, the National Archives and Records Administration (NARA) had a different view; it demanded the return of all presidential documents as soon as possible.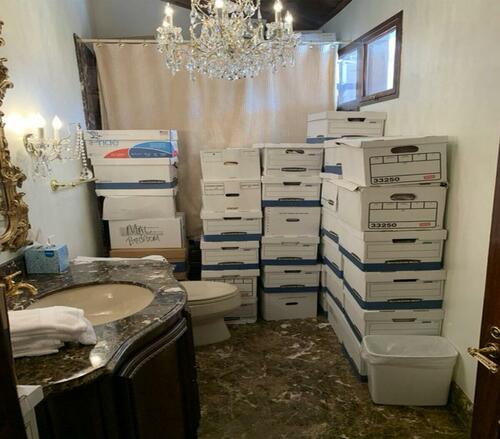 Under the Presidential Records Act, all official presidential records must be handed over to NARA, and former presidents are only allowed to take personal items such as journals and artifacts that weren't intended for official government business. The problem is, the law doesn't include an enforcement mechanism.
In 2012, when Judicial Watch tried to force former President Bill Clinton to turn over dozens of interview tapes from his presidency that he had kept, Mr. Clinton claimed that the tapes were personal, and the court sided with him. Judge Amy Berman Jackson, an appointee of President Barack Obama, argued that the court had no way to second-guess a president's assertion of what is or isn't personal.
"Since the President is completely entrusted with the management and even the disposal of Presidential records during his time in office, it would be difficult for this Court to conclude that Congress intended that he would have less authority to do what he pleases with what he considers to be his personal records," Judge Jackson wrote.
Mr. Trump has repeatedly cited that case as justification for keeping whatever documents he wanted. However, he faces the charges in Florida, where the case isn't a controlling precedent.
Mr. Trump sent 15 boxes of materials to NARA in January 2022. NARA then made a referral to the Department of Justice (DOJ) upon finding that some of the documents had classification markings. Shortly after, the DOJ began an investigation.
On May 11, 2022, the DOJ obtained a subpoena that compelled Mr. Trump to turn over all documents with classification markings, including electronic files, at Mar-a-Lago.
Some defense lawyers and former prosecutors have argued that Mr. Trump should have challenged the subpoena as overly broad. The subpoena didn't specify whether it only covered originals or also copies and whether it covered obviously declassified documents. There are millions of declassified documents online that still have visible classification markings. Locating any such documents in Trump's possession at Mar-a-Lago—all physical copies ever printed out and all such files on any computers and storage media he owns—would have been a monumental task.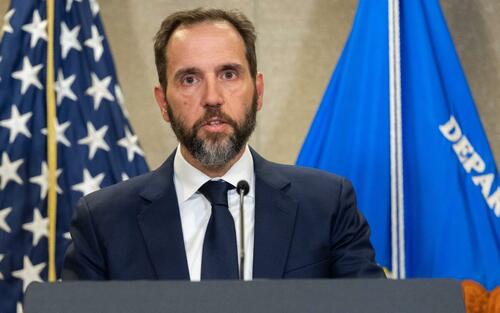 Mr. Trump did no such all-encompassing search. He let his lawyer search some of the boxes brought from the White House.
Most of the obstruction charges focus on that point, alleging that Mr. Trump had his aide, Walt Nauta, move boxes out of a storage room at Mar-a-Lago so that they couldn't be searched by the lawyer.
Smith added a few more charges on July 27, alleging that Mr. Trump asked his property manager at Mar-a-Lago, Carlos de Oliveira, to have security camera footage deleted after the DOJ subpoenaed some of the footage in June 2022. Smith alleges the footage showed Mr. Nauta moving boxes in and out of the storage room. The updated indictment doesn't cite direct evidence that Mr. Trump made such a request—only de Oliviera's alleged claim that he did.
Mr. Smith's adding of new charges and an additional defendant at this point may displease the judge overseeing the case, Aileen Cannon, a Trump appointee. Just a few weeks ago, Mr. Smith requested that the case go to trial in December—a rather short timeline if Mr. Smith knew at the time that additional charges may be forthcoming.
Mr. Trump could theoretically render the whole case moot if he wins the election and issues himself a pardon, although some legal scholars question whether presidents can do that.
Mr. Smith, former head of the DOJ Public Integrity Section, was appointed a special counsel by Attorney General Merrick Garland on Nov. 18, 2022, to investigate Mr. Trump's documents retention as well as his involvement in the Jan. 6, 2021, protest and riot at the U.S. Capitol.
January 6 Case
On Aug. 1, Mr. Smith revealed his indictment of Mr. Trump in the January 6 investigation. He charged the former president with conspiracy to "impair, obstruct, and defeat" the collection and counting of electoral votes, conspiracy against Americans' right to vote, obstruction of the electoral vote counting by Congress on Jan. 6, 2021, and conspiracy to obstruct the electoral vote counting.
Mr. Trump said he was informed on July 16 that he was a target of a grand jury investigation in relation to the January 6 incident.
The case centers on Mr. Trump's claims of fraud and other illegalities in the 2020 election and how they played into the events at the Capitol, where a part of a massive protest over the election results boiled over into violence, with some people breaking into the building and fighting with police.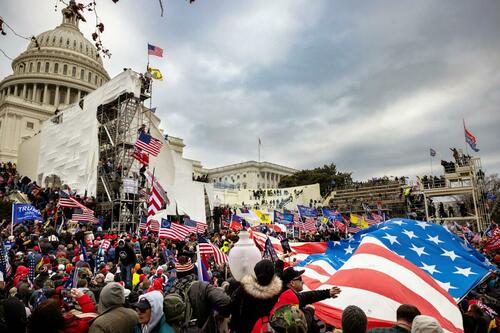 The indictment alleges that Trump knew his attacks on the election results were false, largely because some people, including state and federal officials, told him some of the claims were false and he kept repeating them.
The 45-page indictment also focuses on Trump's repeated urging of Vice President Mike Pence to reject electoral votes from states where Trump had contested the results.
It further alleged that Trump incited the January 6 violence by telling the protesters that he hoped Pence would "send [the electoral votes] back to the states to recertify," despite knowing that Pence repeatedly rejected the idea.
There's extensive evidence of illegalities during the election, including illegal changes to election rules made with the excuse of the COVID-19 pandemic and some instances of fraud. None of the allegations, however, have been successfully litigated to overturn the election result in any state. Many of the cases have been dismissed for procedural reasons, rather than on the merits of the evidence.
Mr. Trump has argued that if indicted, the proceedings would give him an opportunity to expose information about improprieties in the election.
Georgia Election Case
Fulton County District Attorney Fani Willis began investigating Mr. Trump shortly after taking office in the largest Georgia county in January 2021.
On Jan. 24, 2022, Fulton County Superior Court granted Ms. Willis's request for a special purpose grand jury that couldn't bring charges, but can subpoena witnesses. That panel worked for about eight months, interviewing about 75 witnesses starting in May 2022, local media reported.
Ms. Willis recently said she's "ready to go," following up on her previous promises to bring charges by Sept. 1.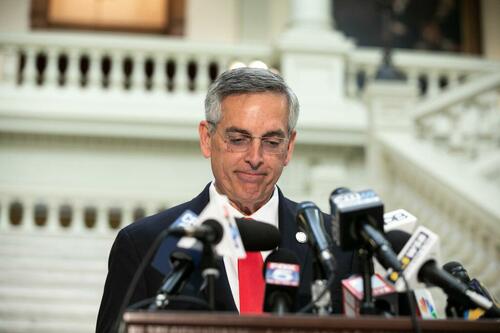 The core issue of the probe, according to local media, was a telephone call by Mr. Trump to the state's secretary of state, Brad Raffensperger, on Jan. 2, 2021.
The content of the call was selectively leaked to the media to create the narrative that Mr. Trump asked Mr. Raffensperger to "find" him enough votes to overturn the election.
When the transcript of the call was released, it turned out that Mr. Trump said he believed hundreds of thousands of ballots had been cast illegally in the state, particularly in Fulton County, which includes the Democrat bastion of Atlanta. He profusely criticized Mr. Raffensperger for failing to sufficiently investigate the fraud allegations.
"Why wouldn't you want to find the right answer?" Mr. Trump asked.
Mr. Raffensperger and his team countered some of the allegations during the call, saying they were already investigated.
Several times during the conversation, Mr. Trump noted that he only needed to identify about 11,000 illegal votes because that was the margin by which he lost the state.
"If you check with Fulton County, you'll have hundreds of thousands because they dumped ballots into Fulton County and the other county next to it," Mr. Trump said.
"So what are we going to do here folks? I only need 11,000 votes. Fellas, I need 11,000 votes. Give me a break. You know, we have that in spades already."
Another part of Ms. Willis's investigation seems to focus on the alternative set of electors who convened at the state Capitol on Dec. 14, 2020, to cast their votes for Mr. Trump, despite the official vote count giving the victory to Mr. Trump's opponent, former Vice President Joe Biden.
Ms. Willis informed the electors that they were targets of her investigation, and at least eight of the 16 were granted immunity in exchange for their testimony, The Washington Post reported in May.
The state's Republican Party started a website on July 31 that criticizes the Willis investigation for targeting the electors. It says that the "contingent electors" cast their votes with the express acknowledgment that they would only be counted in case Mr. Trump's lawsuit challenging the election results in the state succeeded.
The website points to a similar incident in 1960, when John F. Kennedy sued to overturn election results in Hawaii. A set of Democrat electors had cast their votes for Mr. Kennedy even though the state already certified its vote count, with Richard Nixon as the winner. The lawsuit succeeded and the alternative votes were counted.
In Mr. Trump's case, the lawsuit wasn't heard until Jan. 8, 2021, two days after the counting of the electoral votes. The suit was tossed on procedural grounds, never getting a hearing on its evidence.
Ms. Willis was barred by a judge from pursuing charges against one of the alternate electors, Georgia's new lieutenant governor, Burt Jones, after Ms. Willis hosted a campaign fundraiser for Mr. Jones's opponent in the 2022 race, Charlie Bailey.
Hush Money Case
The first criminal charges against Mr. Trump came in March from the office of Manhattan District Attorney Alvin Bragg in New York.
Mr. Bragg alleged that Mr. Trump committed 34 felonies because payments marked in his accounting books as legal expenses were in fact reimbursing his then-lawyer Michael Cohen for payments to adult film actress Stormy Daniels, whose real name is Stephanie Clifford.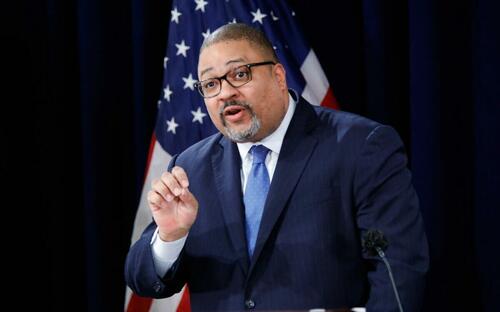 Ms. Daniels communicated to Trump ahead of the 2016 election that she intended to sell to the press her story alleging she had an affair with Trump in 2006; she said she was willing to keep the story to herself if paid. Mr. Trump indeed had Mr. Cohen pay about $130,000 in exchange for a non-disclosure agreement, which Ms. Daniels ended up breaking. Mr. Trump's company then reimbursed Mr. Cohen.
Mr. Bragg is treating the bookkeeping entries for payments to Mr. Cohen as violations of New York law against falsifying business records. Such violations would only be misdemeanors unless committed in the advancement of another crime. Mr. Bragg has argued that is indeed the case, although the indictment fails to specify what was the other crime supposed to be. There has been speculation in the media that the other crime was a campaign law violation. The argument would be that the hush money for Ms. Daniels was, in fact, an illegal campaign contribution.
Trial is scheduled for March 25, 2024.
Loading...