---
Mega-Donor Threatens To Cut Off Funding If DeSantis Doesn't Go Moderate
Authored by Allen Zhong via The Epoch Times (emphasis ours),
Ron DeSantis's biggest individual donor, hotel entrepreneur Robert Bigelow, warned that he will cut off donations if the Republican 2024 candidate doesn't turn moderate.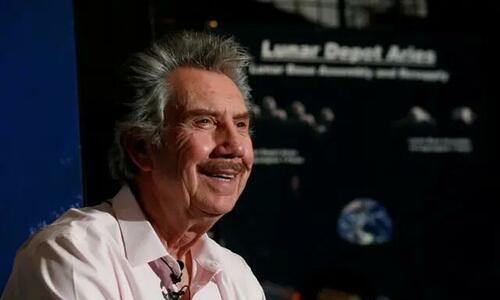 "He does need to shift to get to moderates. He'll lose if he doesn't ... Extremism isn't going to get you elected," Mr. Bigelow said during an interview with Reuters, adding that he had communicated these concerns to Mr. DeSantis's campaign.
Mr. Bigelow, founder of Las Vegas-based Bigelow Aerospace, donated $20 million to the pro-DeSantis "Never Back Down" super PAC in March, which makes him the biggest donor to the group. The second-biggest individual donor to Never Back Down is venture capitalist Douglas Leone, who gave $2 million, according to campaign filings—a tenth of what Mr. Bigelow contributed.
When asked about which policies he doesn't agree with, Mr. Bigelow specifically mentioned the six-week abortion ban Mr. DeSantis signed in April after the Florida legislature passed the bill.
The bill was signed after Mr. Bigelow made the massive donation.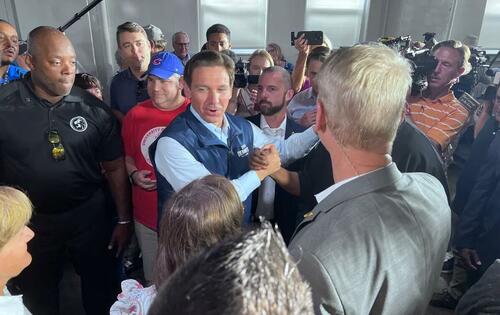 However, Mr. Bigelow said he still supports Mr. DeSantis and agreed with most of his policies.
He said he would not donate more money for now.
"Not until I see that he's able to generate more on his own. I'm already too big a percentage," he said. "A lot of his donors are still on the fence."
Mr. Bigelow's comments may stoke perceptions that Mr. DeSantis, once a donor darling expected to put up a real fight against Republican front-runner former President Donald Trump, is in a downward spiral.
The DeSantis campaign didn't respond to a request for comment from The Epoch Times.
In a statement to Reuters, a spokesperson for the DeSantis campaign, Bryan Griffin, said they were "grateful" to supporters and donors who gave them "the capacity to compete for the long haul," without addressing Mr. Bigelow directly.
The Epoch Times reached out to Mr. Bigelow for comments.
DeSantis Trailing Trump
Mr. DeSantis's campaign and Never Back Down had a combined $109 million in the bank at the end of June, well above the combined $53 million of Mr. Trump's campaign and his allied super PAC, known as MAGA Inc., according to financial disclosures to the Federal Elections Commission.
However, Mr. DeSantis's campaign finances have come under scrutiny in recent weeks after his campaign said it had let go of 38 employees, or over one-third of staff.
The campaign had a high cash burn rate, and most of the money raised came from donors who had contributed the maximum legal amount, suggesting more financial tensions ahead.
Mr. Bigelow's move underscores donors' concerns about the Florida governor's struggling campaign, which has been unable to make a dent in Mr. Trump's huge lead for the 2024 Republican nomination.
The latest Reuters/Ipsos poll showed he had slumped to 13 percent of support among Republicans against 47 percent for Mr. Trump.
Mr. DeSantis shrugged off the poll results as "narrative."
"These are narratives. The media doesn't want me to be the nominee. I think that's very, very clear. Why? Because they know I'll beat Biden. But even more importantly they know I will actually deliver on all these things. We will stop the invasion at the border, we'll take on the drug cartels, we'll curtail the administrative state, we'll get spending under control. We'll do all the things that they don't want to see done," he said during an interview with Fox News' Marie Bartiromo in early July.
Parents, particularly mothers, will be his secret weapon during the primary, Mr. DeSantis claimed.
Loading...