---
Meta Drops University-Based Fact-Checking Group After Bias Exposed
From Down Under comes a rare triumph for victims of manipulative social media "fact-checking." 
Facebook parent Meta has suspended the Royal Melbourne Institute of Technology (RMIT) from its fact-checking operation after investigative reporters exposed its leftist bias and the expiration of its fact-checking certification from the entity that coordinates Meta's policing of speech. 
"Considering both the nature of the allegations against RMIT and the upcoming referendum, we have decided to suspend RMIT from our fact-checking program," a Meta spokesman told Sky News.
The spokesman was referring to the 2023 Australian Indigenous Voice referendum, which calls for creating a new political entity to "make representations to the Parliament and the Executive Government ... on matters relating to Aboriginal and Torres Strait Islander peoples." Australians refer to it as "the Voice." 
In a lengthy August 23 exposé, Sky News uncovered multiple conflicts of interest and fact-checking policy violations by RMIT's so-called "FactLab." Facebook's deputized RMIT thought-police had frequently blocked and suppressed anti-Voice journalism on Facebook, including that of Sky News. Sky found that, between May 3 and June 23, every one of RMIT's fact-checks about the Voice scrutinized content that bolstered the case for voting 'no' on the measure.  
Facebook is manipulating the public almost everywhere on Earth.

That is why they won't open source their algorithm. https://t.co/iO0PUO1joF

— Elon Musk (@elonmusk) August 23, 2023
"The International Fact-Checking Network (IFCN) requires participating organizations to demonstrate a commitment to nonpartisanship and fairness," Meta told Sky News. "The IFCN will determine whether RMIT FactLab's expired certification should be reinstated."
RMIT FactLab is led by former Australian Broadcasting Corporation (ABC) reporter Russell Skelton. Sky reported that Skelton "has published dozens of tweets criticising conservative viewpoints and the journalists he has been tasked with fact checking." He'd also explicitly advocated a "yes" vote on the Voice, in violation of IFCN's published fact-checking principles.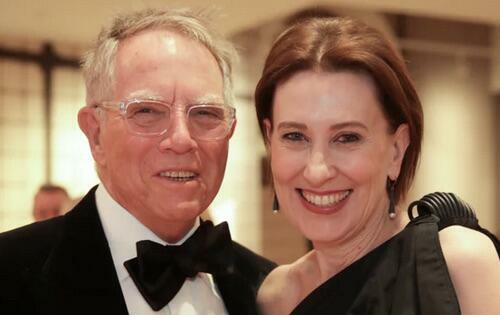 RMIT fact-checker Renee Davidson, who has also publicly supported the Voice, reposted a tweet accusing anti-Voice politician Peter Dutton of engaging in "fear-mongering through racism." 
"The decision of a foreign headquartered social media platform to interfere with legitimate public discourse during a referendum to change the Australian Constitution is particularly egregious and cannot go unaccounted," wrote Australian Senator James Paterson in a letter to Meta that preceded news of RMIT's ejection from Facebook's constellation of fact-checkers. Paterson also asked Meta to explain how it would stop putting its thumb on the scales as the vote approaches. 
Though RMIT was previously certified in its fact-checking role by IFCN, that credential expired last December. The contract between RMIT and Meta authorizes Meta to void the deal if the school loses its certification, but -- up until now -- Meta had allowed RMIT to keep on censoring content anyway. 
While it's nice to see this rare comeuppance for the fact-checking regime, RMIT's ejection will do little to disrupt the Big Tech-Big Media thought police regime as it relentlessly suppresses voices that counter the leftist agenda.  
Loading...