---
Musk's Twitter Faces Millions In Fines After New 'Disinformation' Laws Released In Australia
Authored by Daniel Teng via The Epoch Times,
Elon Musk's Twitter and other social media giants face the prospect of billions in fines after the Australian government released new laws targeting "misinformation and disinformation."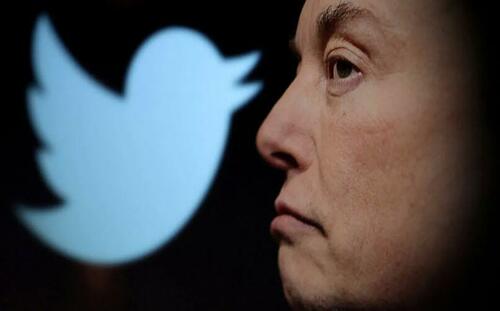 Following a months-long process, Communications Minister Michelle Rowland released the draft legislation that will grant the country's media regulatory body, the Australian Communications and Media Authority (ACMA), greater powers to stamp out harmful content online.
"Mis and disinformation sows division within the community, undermines trust, and can threaten public health and safety," the Labor communications minister said in a statement on June 26.

"This consultation process gives industry and the public the opportunity to have their say on the proposed framework, which aims to strike the right balance between protection from harmful mis and disinformation online and freedom of speech.
The government has pledged that ACMA will not have the power to determine what is "true or false" on individual posts and will have no impact on "professional news content or authorised electoral content."
New Standards and Penalties
The Communications Legislation Amendment (Combatting Misinformation and Disinformation) Bill 2023 introduces a two-tiered system to regulate mis- or disinformation online.
The first tier will see ACMA request social media companies develop a code of practice (industry codes), which will be registered and enforced by ACMA—similar to the telecommunications industry.
A breach of this code will attract significant penalties, including a $2.75 million fine or two percent of global turnover—whichever is greater.
If the code fails, the second tier of regulation will see ACMA itself create and enforce an industry standard (a stronger form of regulation) that will attract even higher penalties of $6.8 million or five percent of global turnover—millions for Twitter and billions for companies like Meta (Facebook).
These laws are meant to strengthen existing voluntary codes developed by the Digital Industry Group.
The federal opposition has earmarked concerns around how ACMA will determine what is "mis- or disinformation."
"This is a complex area of policy, and government overreach must be avoided," said David Coleman, the shadow communications minister.

"The public will want to know exactly who decides whether a particular piece of content is 'misinformation' or 'disinformation.'

"The significant penalties associated with this legislation potentially places substantial power in the hands of government officials," he said in a statement online.
While former deputy chief medical officer Dr. Nick Coatsworth, who has had public disagreements with other doctors over lockdown policies and vaccines, was also sceptical of the laws.
"Misinformation is an accusation thrown so readily that such legislation would be impossible to implement; and if it was implemented, would inevitably lead to fines being levied for things that are not, or turn out not to be," he wrote on Twitter.
Misinformation is an accusation thrown so readily that such legislation would be impossible to implement; and if it was implemented, would inevitably lead to fines being levied for things that are not, or turn out not to be. https://t.co/tBmv7Y7zCA

— Dr. Nick Coatsworth (@nick_coatsworth) June 25, 2023
The public is encouraged to submit recommendations on the legislation prior to Aug. 6, 2023.
Musk's Ongoing Clash with Australian Authorities
ACMA is Australia's broadcast authority, which has a wider purview than the eSafety commissioner, who focuses purely on online content.
Just days earlier, the commissioner threatened Twitter with daily fines of up to $700,000 (US$476,000) unless it explained what it was doing to combat "hate speech" on its platform.
The commissioner says it has received "more complaints about online hate on Twitter in the past 12 months" than any other platform and alleges an "increasing number" of reports of serious online abuse since Musk took over in October 2022.
Commissioner Julie Inman Grant also apportioned blame for the increase in "hate speech" on Musk's decision to cut Twitter's global workforce from 8,000 to 1,500 (including its "trust and safety teams") and ending its public policy presence in Australia.
Musk has indicated that the staff cuts were necessary because the company was inefficient and overstaffed—despite being publicly listed and widely used, Twitter is yet to turn a profit consistently.
Rob Nicholls, an associate professor at the University of New South Wales, said there is no right to freedom of speech in Australia, and there was only an "implied right of political communication."
This right was not legislated either but was extracted from common law by judges.
"As usual in an Australian environment, not doing what you say is more problematic from a regulatory perspective than problematic conduct," he previously told The Epoch Times via email.

"It's important to note that the eSafety commissioner's comments were about Twitter promoting hate speech when it has a policy to prohibit hateful conduct on the platform."
Nicholls has said that Twitter's lack of a public policy presence in Australia to engage with authorities will work against the social media giant's favour.
Loading...