---
National Guard Refused Before Jan. 6 Because 'Pelosi Will Never Go For It': Former Capitol Police Chief
Authored by Joseph M. Hanneman via The Epoch Times (emphasis ours),
Three days before Jan. 6, 2021, U.S. House Sergeant at Arms Paul Irving rejected Capitol Police Chief Steven Sund's request for National Guard help because Mr. Irving said House Speaker Nancy Pelosi (D-Calif.) would "never go for it," Mr. Sund testified before a House subcommittee on Sept. 19.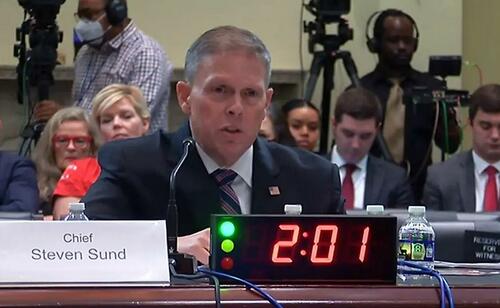 Mr. Sund's revelation came during a 90-minute hearing before the Committee on House Administration's Subcommittee on Oversight.
In his first testimony before a House committee since he was forced to resign on Jan. 8, 2021, Mr. Sund detailed his deep frustration at not getting the National Guard help that would have been a "game changer" on Jan. 6.
Mr. Sund said in meetings with Mr. Irving and Senate Sergeant at Arms Michael Stenger on Jan. 3, he had asked them to approve his request for National Guard soldiers to help secure the Capitol on Jan. 6. Mr. Irving and Mr. Stenger made up two-thirds of the Capitol Police Board, which oversees U.S. Capitol Police and had to approve any such requests.
He met first with Mr. Irving.
"I went into his office, again 9:24 in the morning ... and immediately went up and said, 'Hey, I'd like to bring in the National Guard to support me on, to assist me on the perimeter because when we have a joint session of Congress, it takes a lot of our personnel inside,'" Mr. Sund testified.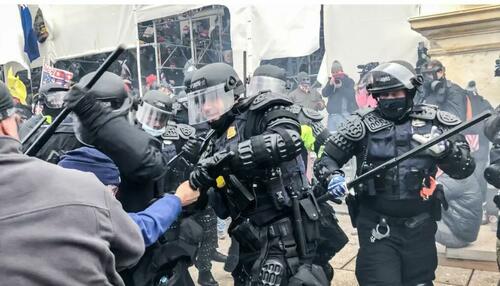 "But immediately, as soon as I asked him, his first response was: 'I don't know. I don't like the optics of that,'" Mr. Sund testified. "And his second response was, 'Besides, the intelligence doesn't support it.'"
He said Mr. Irving told him to speak to Mr. Stenger about the idea, which he did in a meeting more than two hours later.
"'You know, let's come up with another idea,'" he quoted Mr. Stenger as saying in reaction.
Mr. Stenger suggested that Mr. Sund reach out to the Pentagon to find out how quickly the Guard could react if needed in an emergency.
"So I called [Army Gen.] William Walker, 6:14 p.m. that night," Mr. Sund said. "He told me they have 125 people assisting with COVID response. He could reallocate those fairly quickly once he got secretary of defense approval and send them over."
'I Was Floored'
Mr. Sund was asked by the subcommittee Chairman Rep. Barry Loudermilk (R-Ga.) if Mr. Irving tipped off Mr. Stenger that he was coming to request the National Guard.
During a lunch meeting on April 8, 2021, Mr. Sund said he asked Mr. Stenger about it.
"I said, 'Mr. Stenger, you came up with that response fairly quickly for me to call General Walker,'" Mr. Sund testified. "And he told me Paul Irving had called him ahead of time and said: 'Sund came here looking for the National, asking for the National Guard. We got to come up with another plan. Pelosi will never go for it.'
"I was floored by him saying that," Mr. Sund told Mr. Loudermilk.
Mr. Stenger, who was appointed to his post by then-Senate Majority Leader Mitch McConnell (R-Ky.), died on June 27, 2022, after an extended illness. Mr. Irving, appointed by Ms. Pelosi but who also served under Republican House speakers, could not be reached for comment. Mr. Loudermilk said Mr. Irving will be called to testify before the subcommittee.
Mr. Sund's testimony came on the heels of former President Donald Trump's statement on a Sunday talk show insisting that Ms. Pelosi bears the blame for Jan. 6.
During an appearance on NBC's "Meet the Press," President Trump said Ms. Pelosi turned down 10,000 National Guard troops three days ahead of Jan. 6.
"I offered 10,000 people to the mayor of Washington, D.C. and Nancy Pelosi, both of them, Nancy Pelosi and to the mayor of Washington," President Trump said. "And they turned it down flat."
President Trump then pinned the blame for Jan. 6 on Ms. Pelosi.
"The police commissioner of Capitol Police … said that he wanted it. And Nancy Pelosi wouldn't accept it. She's responsible for January 6th."
President Trump authorized the deployment of up to 20,000 National Guard troops days before Jan. 6, but the offer of troops was turned down by Washington, D.C. Mayor Muriel Bowser and Ms. Pelosi, former Trump aide Kash Patel told The Epoch Times in July 2022.
Under the 1878 Posse Comitatus Act, the U.S. military can't be used domestically for enforcing laws or keeping order. Part-time citizen-soldiers can only be used under certain conditions.
"The Supreme Court said two things must happen," said Mr. Patel, the host of EpochTV's "Kash's Corner." "One: the president of the United States has to authorize, not order, the use of the National Guard.
"Once that happens, step two has to happen as well before they can be deployed," Mr. Patel said, "and that is a request from the head of state, the governor, or in this case, Mayor Bowser because it's Washington, D.C. Or federal law enforcement needs to request the National Guard to be deployed."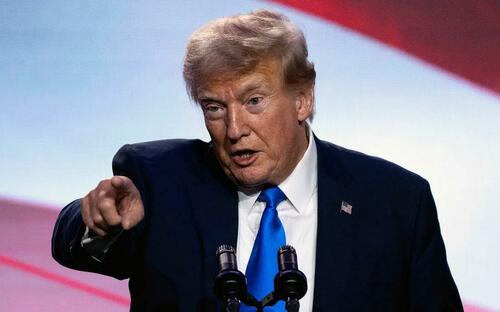 Mr. Sund said because he was turned down on Jan. 3 for National Guard help, he asked the Metropolitan Police Department (MPD) to stage officers near the Capitol in case violence erupted.
After Mr. Sund requested help from MPD at 12:55 p.m. on Jan. 6, "MPD was on the scene within minutes and were assisting my officers in holding the line and delaying the breach of the building," Mr. Sund said.
"The decision to reach out to MPD proved critical in safeguarding the members of Congress minutes after the attack began," he said.
Five minutes after a crowd breached the first police line near the Peace Monument on the Capitol's west front at 12:53 p.m., Mr. Sund said he called Mr. Irving and again asked that the National Guard be deployed to the Capitol.
'Run It Up the Chain'
"'Let me run it up the chain, and I will get back to you' was his response," Mr. Sund said. "It would be 71 minutes before that approval would finally come, between 12:58 and when I finally received approval [for] the National Guard at 2:09 p.m."
Mr. Sund said he understood "run it up the chain" to mean that Mr. Irving needed Ms. Pelosi's approval.
During that 71-minute period, Mr. Sund said he made 11 calls to the sergeants at arms, "calling every couple of minutes to find out where the hell my approval was for the National Guard."
Twenty minutes before he got approval for Guard help, Mr. Sund said he called the Pentagon.
"I couldn't wait any longer. I'd waited so long for the approval from the Capitol Police Board, both Mr. Irving and Mr. Stenger," Mr. Sund said. "At 1:51 p.m. I called William Walker without even having authority and said: 'Please ... send me anything you've got. This is life or death.'"
Even after getting approval to request Guard troops, Mr. Sund testified he got no cooperation from the Pentagon.
"After I received approval to call in the National Guard, I then had to beg the Pentagon officials to send us help," Mr. Sund said. "I was repeatedly denied assistance by Army Lieutenant General [Walter] Piatt, citing concerns over optics of the National Guard on Capitol Hill.
"The D.C. National Guard—many of whom were standing within eyesight of the Capitol, and whose motto is Capitol Guardians—would not arrive until almost 6 p.m., after the fighting was over and the Capitol grounds secured."
Mr. Sund said he activated the National Capitol Region Mutual-Aid Agreement at 1:51 p.m.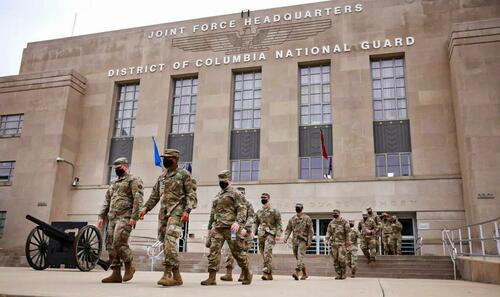 "My calls to my partner law enforcement agencies resulted in hundreds of police officers from around the National Capital Region and as far away as New Jersey responding to assist," he said.
The New Jersey State Police arrived at the Capitol before the D.C. National Guard, he said.
Rep. Bryan Steil (R-Wis.), chairman of the Committee on House Administration, said Mr. Irving previously testified that when Mr. Sund called him the first time about Guard troops on Jan. 6, he gave his approval.
"That is false," Mr. Sund said. "When I first called at 12:58, I absolutely said, 'We need the Guard now.' I think our response was, 'I think we're getting our asses handed to us.'"
Mr. Sund's frustration over the failure to get the National Guard to the Capitol sooner was still evident at the hearing, 33 months after the events. He described the situation as "indefensible" and "unfathomable."
"The National Guard, who's only two miles from our headquarters, you know, sat waiting for the evening crew to come in," Mr. Sund testified. "While the Pentagon was still sending resources to protect generals' homes, they sent me nobody to help my men and women."
Loading...