---
New Disney Board Eliminates Diversity, Equity, And Inclusion Programs
Authored by Dan M. Berger via The Epoch Times (emphasis ours),
The new district board overseeing Disney World in Florida has eliminated its Diversity, Equity, and Inclusion (DEI) programs, including a DEI board.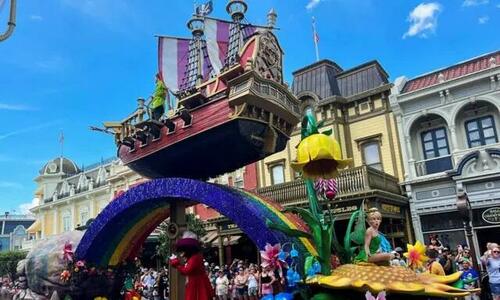 In February, Gov. Ron DeSantis signed legislation creating the new board and abolishing its predecessor, which was tightly linked with the primary business it regulated— Disney World.
The act was part of Mr. DeSantis's war with Disney after its leaders came out against his Parental Rights in Education bill last year, one dubbed the "Don't Say Gay" bill by detractors.
Since the district's 1967 creation, Disney had enjoyed a unique self-governing status, putting it outside Florida county or city governments. It was governed by the Reedy Creek Improvement District, and it appointed the members to it. It enjoyed various tax exemptions.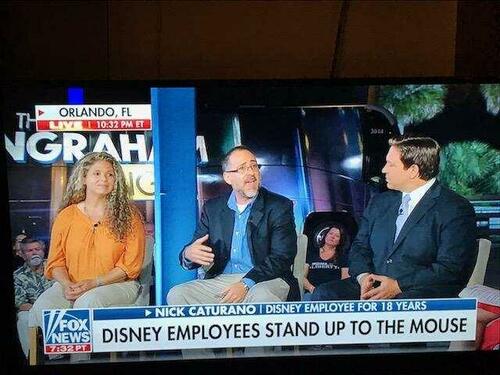 Mr. DeSantis, noting no other business in Florida had such a sweetheart deal, created the new board—the Central Florida Tourism Oversight District (CFTOD)—whose members he appointed.
"Today, District Administrator Glenton Gilzean announced the abolition of all DEI programs at the Central Florida Tourism Oversight District," the district said in a public statement on Aug. 1.
"The announcement comes after the Reedy Creek Improvement District implemented hiring and contracting programs that discriminated against Americans based on gender and race, costing taxpayers millions of dollars.
"The announcement comes after an internal investigation into the district's policies," according to the statement.
"The district's DEI committee will be dissolved and any DEI job duties will be eliminated. CFTOD staff will also no longer be permitted to use any staff time to pursue DEI initiatives.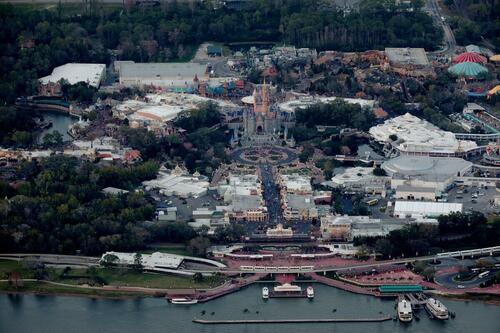 "The so-called diversity, equity, and inclusion initiatives were advanced during the tenure of the previous board and they were illegal and simply un-American," said Mr. Gilzean.
"Our district will no longer participate in any attempt to divide us by race or advance the notion that we are not created equal.
"As the former head of the Central Florida Urban League, a civil rights organization, I can say definitively that our community thrives only when we work together despite our differences."
According to the statement, Reedy Creek, under its Minority/Women Business Enterprise and Disadvantaged Business Enterprise program, routinely awarded contracts "based on racially and gender driven goals to businesses on the basis of their owners' race and gender."
The Reedy Creek district instituted gender and racial quotas "to ensure that contractors met a certain threshold of diversity," the new district said in the statement.
"In order to meet those quotas, it is estimated that the district had to pay millions of dollars more in order to find businesses who could comply."
The new district further alleged in the statement that Reedy Creek employees, after entering a contract, "aggressively monitored [the] contractor's racial and gender practices, wasting taxpayer dollars."
Contractors who didn't keep up with the quotas were threatened with nonpayment and disqualification from future bidding, the district said.
The new district board has been pushing to establish its independence.
Last week it adopted a "Conflict of Interest" policy one board member described as "even more rigorous than anything you might find required or mandated by the state."
Board members clarified they intended to insulate against pressure from outside influences and personal interests, including those that could come from state officials.
Disney World isn't the only business within the district. More than 200 third-party companies operate on Disney World property, and the district also includes luxury homes in the Golden Oaks neighborhood.
Loading...