---
The Numbers Don't Lie: Corporations Are Realising Going Woke Kills Business
Authored by Steve Watson via Summit News,
The Wall Street Journal reports that corporations are increasingly backing away from woke policies and stances.
'Stop being so woke.' Current and former diversity and HR heads say they are hearing from employees discouraged about what they view as lost momentum in advancing inclusion AND employees pushing back against such efforts. With @tepingchen https://t.co/6aDiqUt1E1 via @WSJ

— Ray A. Smith (@rayalexsmith) July 3, 2023
The report notes that a recent Pew Research Center survey found that fewer than one third (32%) of workers believed that working at an ethnically diverse place was "very important" to them, while 38% said it was "not too/not at all important."
The survey also noted that only a quarter (26%) of workers find an "equal mix of men and women" to be "very important" in the workplace, while 44% said it is not important.
"There are people who say, 'I really wish we were more diverse,' and I've also seen people say, 'Stop being so woke,'" Sarah Sharp, a vice president of human resources at Clayton, a home builder based out of Tennessee told the WSJ.
The report also points to a recent Gallup survey that found of 140 heads of human resources, 59% plan to increase their diversity, equity and inclusion (DEI) budgets in the next year, down from 84% in 2022.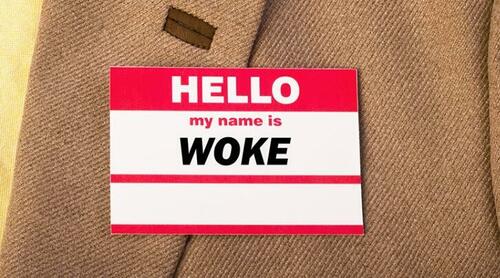 The findings come in the wake of high profile cases such as Bud Light and Target losing upwards of $10 billion for implementing LGBTQ+ campaigns.
Related:
*  *  *
Brand new merch now available! Get it at https://www.pjwshop.com/
In the age of mass Silicon Valley censorship It is crucial that we stay in touch. We need you to sign up for our free newsletter here. Support our sponsor – Turbo Force – a supercharged boost of clean energy without the comedown.
Also, we urgently need your financial support here.
Loading...