---
Outrage As Planned Parenthood Declares Virginity "A Social Construct"
Authored by Steve Watson via Summit News,
Planned Parenthood has received backlash after posting a tweet declaring that virginity is "outdated" and "hurts everyone."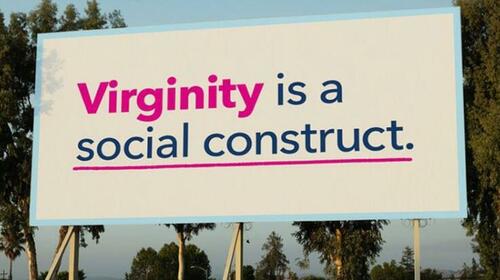 The post featured a billboard with a further declaration "Virginity is a social construct," and claiming that the concept of virginity is a "patriarchal' way of thinking:
The idea of virginity comes from outdated — let's be real, patriarchal— ways of thinking that hurts everyone. 📢 pic.twitter.com/QYmNbEZzbw

— Planned Parenthood (@PPFA) June 29, 2023
The organisation has pushed this idea for a while now…
Idk who needs to hear this but virginity is a made-up social construct, and it has absolutely nothing to do with your hymen.

— Planned Parenthood (@PPFA) November 6, 2019
Twitter, do your thing...
Groomers

— Lady Lisa ♥️🇺🇸♥️ (@SumSol44) June 29, 2023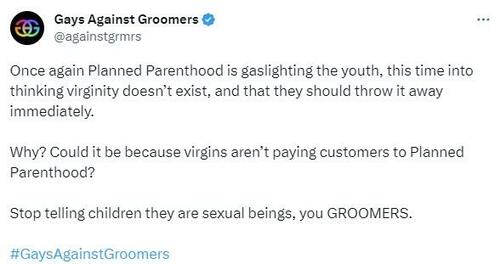 Either you've had sex or you haven't. How is that a "social construct"?

— Alexis K (@AlexisKat6) June 29, 2023

Unethical behavior is so much easier to justify when everything's a social construct!

— Alex Schirmer (@alexschcom) June 30, 2023
We know you need promiscuity to make money. It's gross.

— Jessica O'Donnell 🏈 (@heckyessica) June 29, 2023
Same people
*  *  *
Brand new merch now available! Get it at https://www.pjwshop.com/
In the age of mass Silicon Valley censorship It is crucial that we stay in touch. We need you to sign up for our free newsletter here. Support our sponsor – Turbo Force – a supercharged boost of clean energy without the comedown.
Also, we urgently need your financial support here.
Loading...