---
Raskin: Hunter Biden 'Did A Lot Of Really Unlawful And Wrong Things'
In response to  Friday's announcement of a special counsel in the Hunter Biden investigation top House Democrat Jamie Raskin of Maryland conceded on Sunday that Hunter did a "lot of really unlawful and wrong things."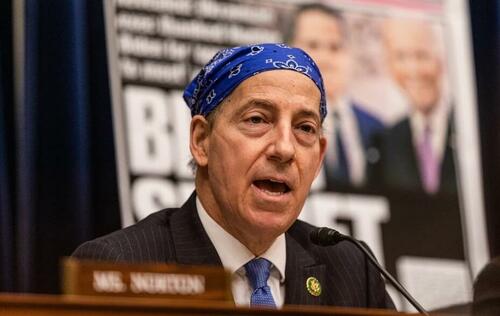 "David Weiss, the U.S. attorney for Delaware, who had been nominated by Donald Trump, can make the decisions about what to charge, where to charge, and when to charge," Raskin told ABC's "This Week."
"And with the collapse of the plea agreement that he had apparently worked out with Hunter Biden, now he wants to be certain that he's got the authority to go bring charges wherever he wants."
According to Raskin, Hunter "did a lot of really unlawful and wrong things," while also a drug addict.
"We've all seen clear that this guy was addicted to drugs and did a lot of really unlawful and wrong things. We have said, 'Let the justice system run its course,'" Rep. Raskin tells @JonKarl after special counsel appointed to investigate Hunter Biden. https://t.co/dFkCPo5IJW pic.twitter.com/I4FnMtYky3

— This Week (@ThisWeekABC) August 13, 2023
The announcement that Delaware US Attorney David Weiss would become special counsel came in the wake of congressional testimony from IRS whistleblowers who allege bias and favoritism have tainted the Hunter Biden probe - something Raskin admitted was "bumpy" despite maintaining faith in the system. 
"This is why we have a Justice Department. Let's just let them do their job," said Raskin,
Even trust fund Trump impeachment operative Rep. Dan Goldman (D-NY) admitted the Hunter situation isn't great - but shielded President Biden from allegations of involvement in Hunter's affairs.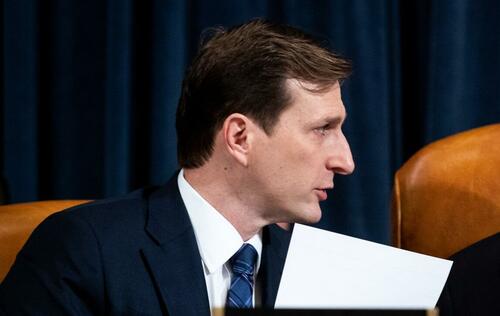 "I think that same witness also made very clear that they never discussed business [and] that Hunter Biden was trying to promote an illusion of access to his father for his own reasons," said Goldman on CNN's "State of the Union."
"That's Hunter Biden. And you can make it whatever judgment you want to make about whether that was appropriate or not," he added, emphasizing that the "only official action" that Joe Biden took regarding Hunter's business dealings was to push for the ouster of Ukrainian prosecutor Victor Shokin, who was investigating Hunter's employer, Burisma Holdings.
"It was detrimental to Burisma as Devon Archer, this new star witness for the Republicans, said because the Burisma had the corrupt prosecutor general — and I quote — the witness under control," said Goldman, adding "If Hunter Biden has committed crimes, he should be charged with them. I'm a Democrat saying that."
"Shouldn't President Biden have realized what Hunter was doing here — getting on the phone, talking speakerphone with his business associates — did he, at the very least, show a major lapse of judgment?"

Democrat Rep. Dan Goldman: "They never discussed business!" 🤡 pic.twitter.com/Mx3RnCKYyg

— RNC Research (@RNCResearch) August 13, 2023
Loading...