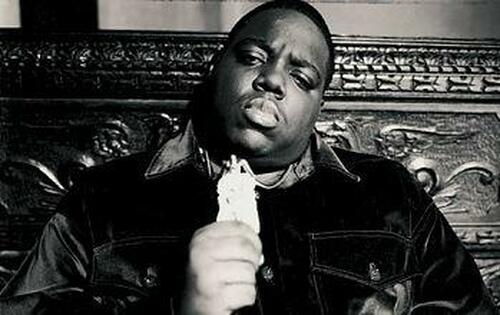 50 years ago today, on Aug. 11, 1973, a teenage DJ Kool Herc and his sister Cindy threw a party in the rec room of a Bronx apartment building during which Herc debuted his spinning and sampling technique - an event that is today considered the birth of hip-hop.
From humble and DIY roots, hip-hop has turned into big business in the decades since and has minted three billionaire rappers. Out of these, two - Jay-Z and Sean "Diddy" Combs - have current net worths of $1 billion or more - based on information on the Substack blog of former Forbes writer Zack O'Malley Greenburg, who has chronicled the fortunes of hip-hop's wealthiest since 2011. While Jay-Z branched out into other markets with his clothing line Rocawear as early as 1999 and today has a wide-ranging business portfolio, Sean "Diddy" Combs draws his wealth and considerable cash flow from spirit deals and media company Revolt.
Getting rich has been almost as central to hip-hop's message as keeping it real. Yet, some of hip-hop's biggest names have seen their fortunes dwindle. Dr. Dre, born Andre Young, might have been the first self-proclaimed hip-hop billionaire, but according to O'Malley Greenburg, his fortune - boosted in 2014 by the sale of headphones brand Beats to Apple - peaked at $800 million in 2019, when the last list of hip-hop's richest was published on Forbes. Since then, Young's spending has surpassed his income according to the report and divorce proceedings showed a net worth of only $400 million in 2022 (with another $50 million payment still due at the time).
A bigger rise and fall was that of Kanye West, who first appeared among hip-hop's richest at a net worth of just $240 million estimated by Forbes in 2019 - the same year the list declared Jay-Z hip-hop's first actual billionaire. This might have enticed West to finally open his books to Forbes reporters, which subsequently estimated his net worth at $1.3 billion in 2020. Yet, O'Malley Greenburg reports in 2022 that, due to the "premature end" of West's deal with Adidas in the throws of an antisemitism scandal, his net worth had decreased to $500 million.