---
Scandal-Plagued Stanford President Resigns After Review Finds 'Significant Flaws' In Studies He Ran
The president of Stanford University has resigned after an independent review of his prior research found 'significant flaws' in studies he supervised going back decades.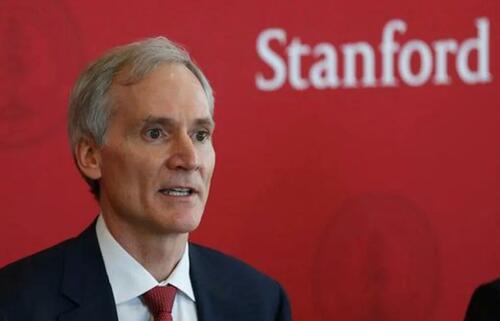 Marc Tessier-Lavigne announced on Wednesday that he would resign as president of Stanford after the review, conducted by an outside panel of scientists, found that an important 2009 Alzheimer's study contained "multiple problems," and "fell below customary standards of scientific rigor and process," but that it did not include falsified data which Tessier-Lavigne then covered up.
The panel concluded that the claims, published in February by The Stanford Daily, the campus newspaper, "appear to be mistaken" and that there was no evidence of falsified data or that Dr. Tessier-Lavigne had otherwise engaged in fraud.

As a result of the review, Dr. Tessier-Lavigne said he would retract a 1999 paper that appeared in the journal Cell and two others that appeared in Science in 2001. Two other papers published in Nature, including the 2009 Alzheimer's study, would also undergo what was described as comprehensive correction. -NY Times
Following the Stanford Daily's initial report about manipulated studies last November, the college's board formed a special committee, led by former federal prosecutor Carol Lam, to review the claims. The committee then engaged former Illinois federal judge Mark Filip, and his law firm, Kirkland & Ellis, to conduct the review.
"I expect there may be ongoing discussion about the report and its conclusions, at least in the near term, which could lead to debate about my ability to lead the university into the new academic year," said Tessier-Lavigne in a statement describing his reasons for resigning.
The university has named Richard Saller - a professor of European studies, as interim president, effective Sept. 1.
The panel's report, which is 89-pages long, was based on more than 50 interviews and a review of more than 50,000 documents which concluded that members of Tessier-Lavigne's labs engaged in inappropriate manipulation of research data or deficient scientific practices which resulted in significant flaws in five papers which listed Tessier-Lavigne as the lead author, the Times reports.
The panel found that in many instances, he took insufficient steps to correct mistakes, including the 2009 Alzheimer's paper after subsequent studies revealed that its key finding was incorrect.
The accusations had first surfaced years ago on PubPeer, an online crowdsourcing site for publishing and discussing scientific work. But they resurfaced after the student newspaper, The Stanford Daily, published a series of articles questioning the accuracy and honesty of work produced in laboratories overseen by Dr. Tessier-Lavigne.

The newspaper first reported claims last November that images were manipulated in published papers listing Dr. Tessier-Lavigne as either lead author or co-author.

In February, the campus newspaper published an article with more serious claims of fraud involving the 2009 paper that Dr. Tessier-Lavigne published while a senior scientist at Genentech. -NY Times
The panel found that claims by the Stanford Daily that "Genentech had conducted a fraud investigation and made a finding of fraud," was "mistaken," and that no such investigation had been conducted.
Loading...