---
Senate Backs Measures Tackling China Tech Investments, CCP Farmland Purchases
Authored by John Haughey via The Epoch Times (emphasis ours),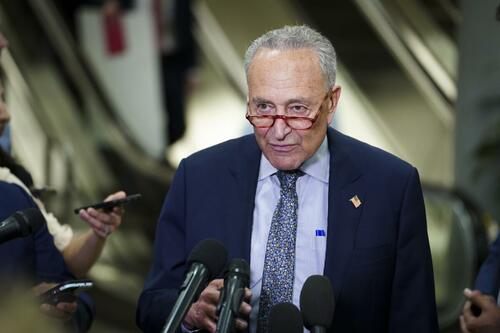 The U.S. Senate on July 25 overwhelmingly adopted two amendments to the proposed defense budget that would require American tech companies to notify the Treasury Department of any dealings with China-based companies and to prevent entities and individuals from four nations, including China, from acquiring agricultural land anywhere in the country.
The "Protection of Covered Sectors" amendment sponsored by Sen. John Cornyn (R-Texas) and five bipartisan sponsors was adopted in a 91–6 vote while the agriculture land preemption amendment, filed by Sen. Mike Rounds (R-S.D.), also with bipartisan backing, was approved in an 89–8 tally.
Both measures are among the 872 prospective amendments filed by senators since the proposed $886.3 billion Fiscal Year 2024 National Defense Authorization Act (NDAA), or annual defense budget, advanced in a 24–1 June 23 vote.
The Democrat-majority Senate began FY24 NDAA floor deliberations on July 18 with at least 90—including 51 submitted by Republicans—amendments set for floor debate.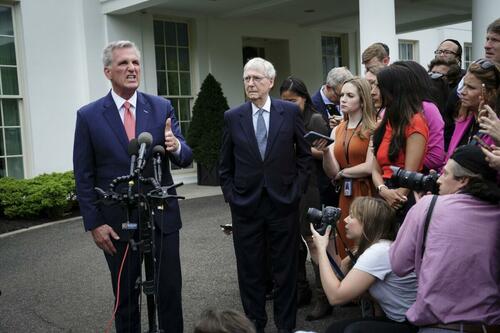 No 'Culture War' Amendments
Senate Majority Leader Chuck Schumer (D-N.Y.) aims to have the Senate's NDAA adopted by July 28 before the upper chamber adjourns, as the House did last week, for August recess. Neither chamber convenes again until Sept. 5.
Mr. Schumer, in remarks before the somewhat languorous votes on July 25, said he and Senate Minority Leader Mitch McConnell (R-Ky.), among other chamber leaders, are developing "a second round of amendments" for floor discussion in the coming days.
The GOP-majority House on July 14 approved its preliminary version of the proposed defense budget in a 219–210 near-total partisan vote with an attached raft of "culture war" amendments unlikely to pass muster in the Democrat-controlled Senate.
Those measures include repealing the Department of Defense's (DOD's) abortion travel policy, prohibiting DOD health care programs from providing gender transition procedures, a DOD "Parents' Bill of Rights," and a host of other proposed add-ons eliminating diversity, equity, and inclusion (DEI) programs to the must-pass defense budget that is normally approved in bipartisan accord.
None of those amendments were likely to pass in the Senate so it is no surprise that the upper chamber's proposed defense budget does not include the House's "culture war" add-ons.
Those differences between the adopted House defense budget and the version the Senate approves will be resolved in closely-tracked (if not watched) backroom conferences between the chambers. The goal is to present one NDAA for final adoption to both chambers ideally before the new fiscal year begins on Oct. 1.
None of those House "culture war" components are in the proposed Senate NDAA, nor have any Senate versions of the House amendments thus far made it to the chamber floor.
Mr. Schumer stressed the need for speed in getting the "must pass" defense budget adopted by the end of the week for conferencing to begin and the final budget to be in place at the start of the fiscal year.
"We cannot let the perfect be the enemy of good," he said, praising what has been a smooth process so far that shows "the Senate can work productively on national defense in stark contrast to the race to the bottom we saw in the House."
Both preliminary defense spending plans top out at the same $886.3 billion top-line figure submitted by President Joe Biden in March but vary in how that money is spent across the NDAA's massive appropriations package. It is approximately $28 billion more than the FY23 NDAA.
Protecting American Tech, Farmland
In introducing Mr. Cornyn's proposed amendment, Sen. Bob Casey (D-Pa.) said the measure would establish a requirement that companies notify the Treasury and Commerce departments of intent to "invest in technology sectors in countries of concern."
The NDAA reflects "the toughest challenges that face the nation and the technological competition with China is on top of the list. The Chinese communist government doesn't play by the rules," Mr. Casey said.
These "outbound investments" often imperil U.S. strategic interests and essentially amount to "technology transfers" that lead to "under-investment in domestic capabilities," he said.
Mr. Casey said in 2020 alone, American companies invested $200 billion in China for research and development into artificial intelligence programs.
"That's just in AI," he said, noting U.S.-based entities invested $2 billion in semi-conductor production and $50 billion in biotech. "We need a targeted response to these threats to our national security."
Read more here...
Loading...