---
"These Kids Have Sh*t For Brains": Billionaire Leon Cooperman Slams Columbia Protesters, Halts Donations
Hedge fund Billionaire and Columbia alum Leon Cooperman says he's pulling donations from his alma matter over its support of pro-Palestinian activists.
In an interview with Fox Business, host Liz Claman said to Copperman:
"You are a proud graduate of Columbia Business School, class of 67, son of Polish Jewish immigrants, first in your family to graduate from college," asking "what do you make of what's happening at Columbia and Harvard, Stanford, NYU as well?

There was a student walkout at Columbia just a couple hours ago, driven by Columbia professor Joseph Massad, who called the Hamas attack 'awesome.' Where are we in the world when 1,300 Israeli civilians..."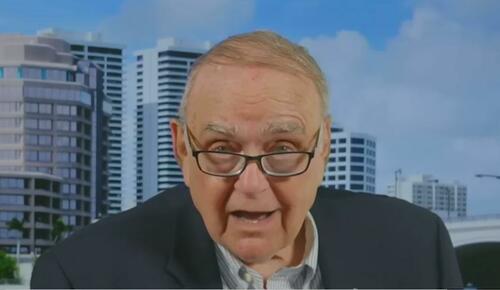 Cooperman interrupted her, exclaiming:
"I think these kids at the colleges have shit for brains."
"We have one reliable ally in the Middle East," Cooperman continued. "That's Israel."
"We only have one democracy in the Middle East. That's Israel, ok?"

"And we have one economy tolerant of different people – gays, lesbians, etc. And that's Israel. So, I have no idea what these young kids are doing."
Cooperman then said he'd pull donations.
"Now, the real shame is I've given to Columbia, probably about $50 million over many years," he continued.

"And I'm going to suspend my giving. I'll give my giving to other organizations."
Watch the full discussion below:
Get woke...
Loading...