---
Trump Gagged By Judge: Barred From Making Statements About Witnesses, Special Counsel, Court Staff
Judge Tanya S. Chutkan ruled on Monday that former President Trump cannot make comments regarding his ongoing case brought by Special Counsel Jack Smith regarding Trump's alleged efforts to overturn the 2020 election.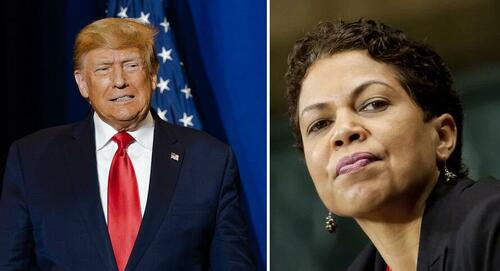 According to the ruling, Trump is barred from making statements about witnesses, testimony, court staff, or Special Counsel Jack Smith. The decision comes after Smith requested as "narrowly tailored" gag order in September in order to limit what the former president can say about the case.
Smith argued that Trump's public remarks threatened to "undermine confidence in the criminal justice system and prejudice the jury pool."
Trump's lawyers argued that the gag order would violate Trump's First Amendment rights, and "unconstitutionally silence" him during his bid for presidency in 2024.
She will file full order later today. Chutkan claimed her order was to prevent Trump from launching a "pre trial smear campaign" that poses a "danger to the administration of justice."

I'm sure Trump will immediately appeal but no high hopes for DC Circuit to reverse.

This…

— Julie Kelly 🇺🇸 (@julie_kelly2) October 16, 2023
Chutkan said that Trump must "follow the conditions of release," and that "he does not have the right to say and do exactly what he pleases," to which Trump attorney John Lauro agreed, CNN reported earlier.
Of note, Chutkan is an Obama appointee who was formerly a partner at liberal law firm Boies Schiller & Flexner (BSF). BSF attorney Karen Dunn notably prepped Hillary Clinton for debates in 2016, and worked in the Obama White House. Another BSF attorney, Dawn Smalls, was John Podesta's assistant.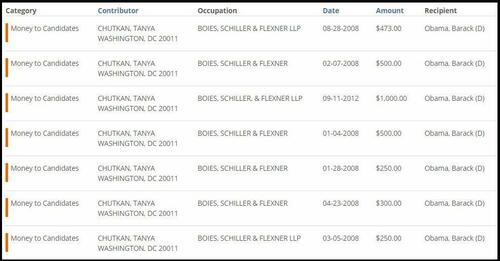 A corrupt Biden White House just used its corrupt DOJ to get a corrupt left-wing judge to ban Trump from criticizing his actual opponent in the 2024 election: DOJ.

Trump needs to defy this insane order and dare them to arrest him to prove how insane this all is.

— Sean Davis (@seanmdav) October 16, 2023
As Axios further notes;
Trump's conditions of release in the case prohibit harassing or intimidating witnesses, per NBC News.
Lauro argued Monday that the conditions of release have been working and are sufficient, and highlighted the difficulty of enforcing a gag order during the campaign, the New York Times reported.
Prosecutor Molly Gaston argued that the order would prevent Trump from making "disparaging and inflammatory or intimidating statements."
She raised the possibility of fining Trump or changing the conditions of his release if he were to violate a potential gag order, per the Times.
The big picture: Trump has repeatedly criticized Chutkan and others involved in the case on social media.
Prosecutors have pointed to Trump's social media posts as evidence of the need for narrow gag order. "If you go after me, I'm coming after you!" Trump wrote in one Truth Social post highlighted by prosecutors.
He has even called one potential witness "a gutless pig," AP reported.
Chutkan warned Trump in August against making any "inflammatory statements" about the case.
Trump's trial is scheduled to start on March 4, 2024.
To save democracy, first we have to embrace fascism https://t.co/kTlrZygQY2

— Tom Elliott (@tomselliott) October 16, 2023
Loading...