---
Trump Lawyer: 3rd Indictment "Opens Door" To More Scrutiny Of 2020 Election
Authored by Janice Hisle and Jan Jikielek via The Epoch Times (emphasis ours),
The third indictment of former President Donald Trump could produce unintended consequences for the U.S. Department of Justice (DOJ), one of his lawyers says.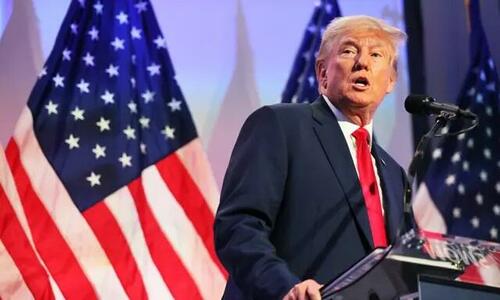 Legal experts disagree about the strength of the Aug. 1 indictment itself. But in interviews with The Epoch Times, they concurred with Mr. Trump's legal spokeswoman, New Jersey attorney Alina Habba, on one point: DOJ prosecutors may have difficulty proving their case.
Mr. Trump is scheduled to appear in a Washington federal court today, Aug. 3, on a four-count indictment. It alleges that the former president willfully made untrue claims that the 2020 election of Democrat President Joe Biden was fraudulent.
The election dispute culminated in a protest in Washington; a number of agitators breached the U.S. Capitol on Jan. 6, 2021, against Mr. Trump's expressed wishes as Congress was preparing to certify Mr. Biden's victory. More than 1,000 people, including some who committed no violence, were charged.
The DOJ is alleging that Mr. Trump orchestrated a conspiracy against the U.S. government during the two months leading to Jan. 6, 2021, the indictment says.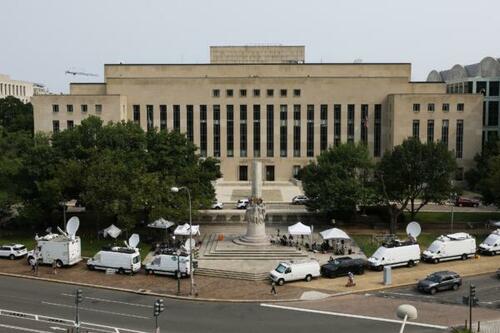 Mind-Readers?
Under presidential immunity and free speech rights, Mr. Trump is allowed to dispute the election, Ms. Habba said. She also questions how the government can show that Mr. Trump knew he was making false assertions.
"The thing that makes this case the most weak is:  How are you going to prove what he actually believed?" Ms. Habba said in an interview with The Epoch Times on Aug. 2, a day after the new indictment was filed.
Mr. Trump has never conceded defeat and has continued to assert that the election was "rigged" or "stolen" ever since Mr. Biden was inaugurated as the 46th president in January 2021.
Ms. Habba and many other lawyers are denouncing the latest indictment of Mr. Trump as an attempt to criminalize political disagreements.
Attorney Mike Allen, a legal analyst based in Cincinnati, Ohio, told The Epoch Times: "Even if what Trump said was not accurate, he's allowed to do that; the First Amendment protects lies. It's not a pretty thing. But that's the way it is."
Accused of Going Too Far
Mr. Trump and his supporters say the latest indictment is another example of a "weaponized" justice system's disparate treatment of him.
They point out that no one was charged for the false statements that fueled the years-long and costly "Russian collusion" investigations of Mr. Trump. The FBI would never have launched that probe if it had followed its own rules, Special Counsel John Durham concluded in a May report.
Further, Mr. Trump and his allies point out that Democrats faced no repercussions for their strenuously objecting to the results of several elections and alleging that Mr. Trump "stole" the 2016 election.
A New York lawyer and former federal prosecutor, Kevin O'Brien, says that, while disputing election results "goes way back in American history," Mr. Trump allegedly forged new territory with his alleged actions.
Despite even trusted advisers telling Mr. Trump that he lost the election, he allegedly took "steps to try to overturn that, including using force and intimidation and high-pressure tactics," Mr. O'Brien told The Epoch Times.
"This is absolutely unique in the history of this country. And I think one of the things that's most impressive about the indictment is it makes that point."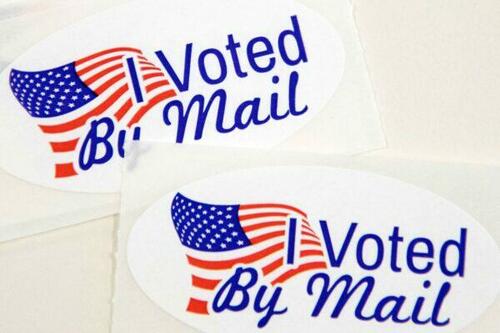 'A Dangerous Proposition'
But Ms. Habba says that, by bringing the latest charges against Mr. Trump, the government is taking a number of risks.
"These cases are tough to prove on a good day, but they [the DOJ prosecutors] also forget that they've exposed themselves," she said.

"When you bring a lawsuit, you now open the door to subpoenas. You now open the door to us being able to ask you questions about the legitimacy of the 2020 election, for us being able to look at things like that."

"So, you know, it's a dangerous proposition, and I'm not sure it was well-thought-through, to be honest," she said.
Ms. Habba called the indictment "sloppy" and said the repeated prosecutions of Mr. Trump have made federal prosecutors' political motivations very clear. "It's for the headline, not for the win," Ms. Habba said.
DOJ spokesman Peter Carr declined to comment.
Obstacles Loom
But Mr. O'Brien praised the 45-page indictment of Mr. Trump as "a remarkable piece of work." It is clear, well-written, and rather concisely lays out "a very, very complex fact pattern" in easily-understood language, Mr. O'Brien said.
Clear communication from prosecutors is key, he said, because criminal defendants are entitled to trials by jurors—ordinary citizens tasked with digesting complex legal circumstances.
Even with a well-explained indictment, the case against Mr. Trump poses considerable hurdles, Mr. O'Brien said.
Some aspects of the case are "vague," he said. Also, it will be challenging to prevent jurors from getting distracted by the politics of the case, he said.
"It's not about 'a bad actor in the White House,' however you define that; it's about specific crimes as alleged, and the focus has to be on those things," Mr. O'Brien said.
Prosecution Seems 'Political'
Polls show Mr. Trump is the clear frontrunner for the Republican presidential nomination to challenge the Democrats' nominee, presumably Mr. Biden, in the 2024 election.
Mr. Allen said that, to him, the prosecution seems to be "political."
He also observed that, when Special Counsel Jack Smith announced the charges during a short news conference on Aug. 1, "he was visibly nervous."
Mr. Allen detected that Mr. Smith's voice was "quivering somewhat," and "he just did not seem sure of himself."
"I think he knows he's out on a legal limb on this thing," Mr. Allen said.
"You know, this is an indictment of the former president of the United States and the leading Republican candidate for the election in 2024—pretty important stuff to the American people," Mr. Allen said. "Why wouldn't he take questions? Again, I think it speaks volumes."
Mr. Trump's allies allege that his political rival's administration prosecuting him constitutes a type of election interference. But Mr. Biden has denied influencing Mr. Smith's pursuit of charges against the former president.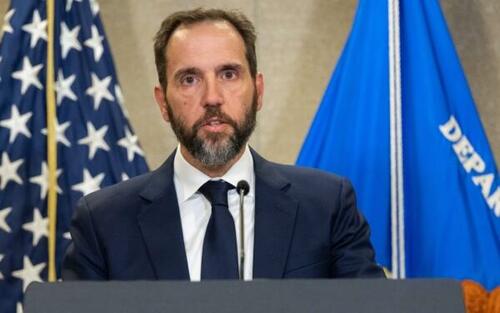 Both Major Candidates Embroiled
Mr. Smith has secured grand jury indictments of Mr. Trump in two separate cases.
Besides the Washington case alleging a post-election conspiracy in 2020-21, Mr. Trump is also facing 40 charges in a Florida case alleging mishandling of government records after he left the White House.
In addition, he is facing state business records charges in New York and is widely expected to be indicted for his challenge of the 2020 election results in Georgia.
Altogether, if Mr. Trump were to be convicted of all the charges, he would face a maximum of more than 600 years in prison.
Many of Mr. Trump's allies, including Ms. Habba, say the timing of the indictments seems to be intended to deflect attention from the emerging scandal swirling around Mr. Biden.
House Republicans are making allegations of corruption. They say they found bank records showing millions of dollars from foreigners were paid to members of Mr. Biden's family while he served as vice president under Barack Obama. They say the payments appear to have been made for access to Mr. Biden's political influence.
Ms. Habba alleges the DOJ's indictments have followed a pattern: "One day after a bad news cycle for the Biden family, every single indictment, exactly 24 hours later, hit Trump with an indictment. I mean, that says it all."
For example, on July 31, lawmakers grilled Devon Archer, a friend and business associate of the current president's son, Hunter Biden. The topic: of the closed-door session: Mr. Joe Biden's possible involvement with his son's foreign business dealings. The next day, Mr. Trump was indicted on the 2020 election charges.
Mr. O'Brien, however, sees those purported bombshells as duds thus far.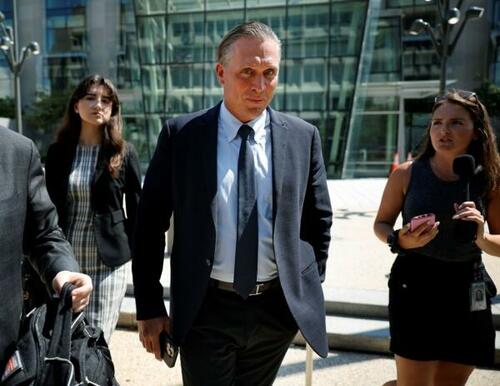 Questions of Timing
He acknowledges that the criticism of the DOJ's timing of the indictments could have been avoided if the probe had been launched sooner. But he thinks that Mr. Biden had no desire to "be bothered with it" after he was inaugurated in January 2021.
"So, far from being a pet project of Joe Biden, it was exactly the opposite," Mr. O'Brien said. "He didn't want to have anything to do with it."
But televised congressional hearings about the events of Jan. 6 aired in mid-2022. Revelations from those hearings apparently forced Mr. Biden's administration to act, Mr. O'Brien said.
Attorney General Merrick Garland appointed Mr. Smith to look into Mr. Trump's past activities in November, just a few days after the former president announced his 2024 presidential run.
At the time, Mr. Garland said Mr. Trump's candidacy played a role in launching the investigation.
"Based on recent developments, including the former president's announcement that he is a candidate for president in the next election, and the sitting president's stated intention to be a candidate as well, I have concluded that it is in the public interest to appoint a special counsel," Mr. Garland stated when he appointed Mr. Smith.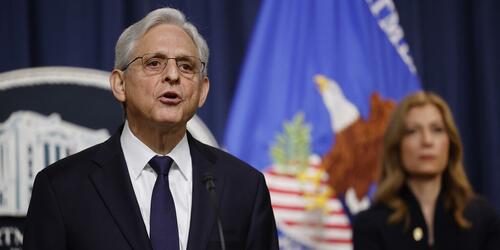 Expected Charges Excluded
While many legal experts had predicted that Mr. Smith might pursue charges of seditious conspiracy against Mr. Trump, that charge is notably absent from his Aug. 1 indictment. His foes were salivating over the notion that a conviction on that charge would forbid Mr. Trump from holding elected office in the United States.
The seditious conspiracy charge can be used to prosecute people for conspiring "to overthrow, put down, or to destroy by force the Government of the United States."
More broadly, the law also can be applied to two or more people who work together to "prevent, hinder, or delay the execution of any law of the United States, or by force to seize, take, or possess any property of the United States."
Some analysts believed that a string of convictions against Jan. 6 defendants on that charge earlier this year could buttress such a prosecution of Mr. Trump.
But others said Mr. Trump's own words, which had been held against him, could also help him defend against such a charge.
Even though Mr. Trump said people have to "fight like hell" for what they believe in, he encouraged protesters who had gathered at The Ellipse to march "peacefully and patriotically" to the Capitol, about a mile away.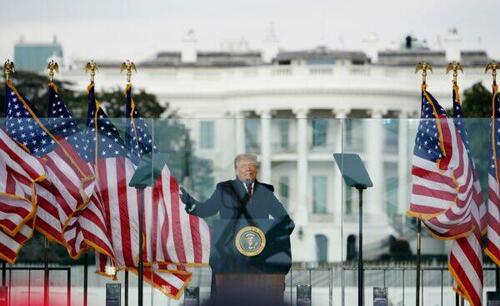 More Action Possible
It was wise for Mr. Smith to avoid unnecessarily complicating the case against Mr. Trump with seditious conspiracy charges, Mr. O'Brien said.
Instead, Mr. Smith relied on "bread-and-butter statutes" often used to prosecute conspiracies, Mr. O'Brien said. However, "obstruction of an official proceeding" is a less-commonly-used charge, he said.
Mr. Allen, the Ohio attorney, said the government might be planning to unleash the seditious conspiracy charge on Mr. Trump later in an updated indictment.
Such a superseding indictment also could be used to charge any or all of the six unnamed "co-conspirators" described in the original Aug. 1 indictment.
Just last week, Mr. Smith used a superseding indictment to add charges and a third defendant to the Florida classified-documents case against Mr. Trump.
In the 2020 election-dispute case, Mr. Allen noted that four of the six alleged co-conspirators are identified as attorneys.
That poses another obstacle for prosecutors: attorney-client privilege, which prevents lawyers from divulging information from clients.
Giuliani: Trump Had 'Good-Faith' Basis
Based on descriptions in the indictment, it appears that former New York City Mayor Rudy Giuliani, a longtime Trump ally, is among the four attorneys. Mr. Giuliani made a number of public statements on behalf of Mr. Trump's crusade to challenge the 2020 election results.
Mr. Giuliani's spokesman, Ted Goodman, would neither confirm nor deny media reports identifying Mr. Guiliani as "Co-Conspirator 1."
But, in a text message to The Epoch Times, Mr. Goodman said: "Every fact Mayor Rudy Giuliani possesses about this case establishes the good-faith basis President Donald Trump had for the action he took during the two-month period charged in the indictment."
"This indictment eviscerates the First Amendment and criminalizes the ruling regime's number-one political opponent for daring to ask questions about the 2020 election results," Mr. Goodman wrote.
The prosecution of Mr. Trump also "underscores the tragic reality of our two-tiered justice system," he said. There is one system "for the regime in power" and another for "anyone who dares to oppose the ruling regime."
"This indictment is particularly egregious in light of the growing evidence proving that Joe Biden and his family made millions of dollars in bribes from America's most intransigent adversaries," Mr. Goodman said.
Jackson Richman contributed to this story.
Loading...