---
Unprecedented: Montana Gov Bans TikTok - First Amendment Battle Looms
Montana Republican Governor Greg Gianforte on Wednesday signed into law a statewide ban on the enormously popular short-form video app, TikTok, which Beijing-based ByteDance owns. The platform has been accused of being a potential conduit for data that the Chinese government could use to spread misinformation.  
"The Chinese Communist Party using TikTok to spy on Americans, violate their privacy, and collect their personal, private, and sensitive information is well-documented," said Gianforte in a statement.
"Today, Montana takes the most decisive action of any state to protect Montanans' private data and sensitive personal information from being harvested by the Chinese Communist Party," the governor said.
Last month, the bill titled SB419 was approved in the Montana House of Representatives, with a vote of 54-43. Following this, it was sent to his desk for signature.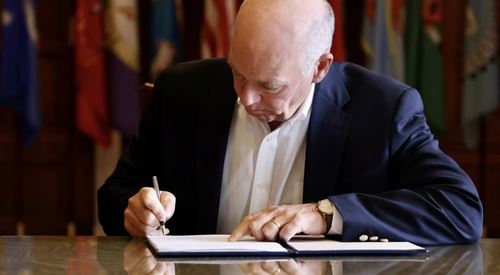 The hammer is slated to fall on Jan. 1, 2024. At that point, the law would impose $10,000-per-day fines on any "entity" for any instance in which a person "is offered the ability" to either access TikTok or download it. Covered entities would include app stores or TikTok itself. Importantly, users are not targeted. 
Of course, it remains uncertain that the law will ever be enforced, as it's certain to face legal challenges from TikTok and groups like the ACLU, which said the law is unconstitutional and "trample[s] on the free speech of hundreds of thousands of Montanans."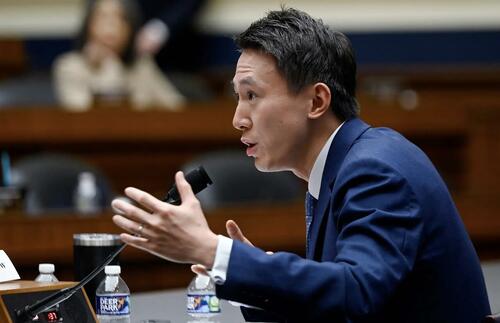 While stopping short of announcing plans to litigate, TikTok spokeswoman Brooke Oberwetter told said that Montana's new law violates the First Amendment. 
"We want to reassure Montanans that they can continue using TikTok to express themselves, earn a living, and find community as we continue working to defend the rights of our users inside and outside of Montana," Oberwetter said in a statement. 
Earlier this year, the US government banned TikTok on government-owned devices. At least 30 states have some ban on TikTok being used on state government-owned devices -- and some state universities ban it from their networks -- but Montana is the first to target civilian use.  
In March, Kentucky Sen. Rand Paul blocked a federal bill that would have imposed a nationwide TikTok ban.
Rand Paul, citing the First Amendment, blocks an attempt by Josh Hawley to fast-track a complete ban of TikTok. Paul then ridicules Republicans who purport to oppose online censorship, but now suddenly demand that the federal government impose censorship on an unprecedented scale pic.twitter.com/TDl4V1DIJ5

— Michael Tracey (@mtracey) March 30, 2023 
"Every accusation of data-gathering that's been attributed to TikTok could also be attributed to domestic big tech companies," Paul said in a speech on the Senate floor. "One of the bills they're looking at doing is broad enough that the president will be given the power to designate whatever country he sees fit to be an adversary, and whatever company underneath that definition. It will basically be a limitless authority for the president to ban speech." 
Loading...