---
US Bid To Rejoin UN Education Agency Could Be Derailed By House GOP
Authored by Alex Newman via The Epoch Times (emphasis ours),
Despite an ongoing scandal involving the United Nations Educational, Scientific, and Cultural Organization (UNESCO) leadership and the agency's decision to flout U.S. law by admitting the "State of Palestine" as a member state, the United States is now formally seeking to rejoin.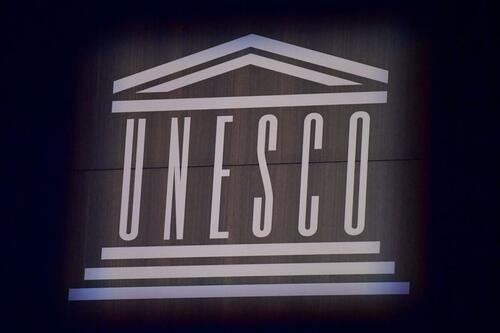 However, lawmakers may scuttle the effort by refusing to provide necessary funding.
If it moves forward, rejoining the U.N. education and culture agency is expected to cost U.S. taxpayers more than half a billion dollars just to rejoin, with additional funding expected each year going forward.
There has been some criticism in Congress already. And congressional appropriators dealing with foreign operations and State Department funding have vowed to terminate funding for UNESCO in the 2024 budget.
The Biden administration and defenders of the move argue that rejoining the agency would help counter the influence of the Chinese Communist Party (CCP).
A spokesman for the U.S. State Department told The Epoch Times that the move would advance U.S. interests and restore American leadership.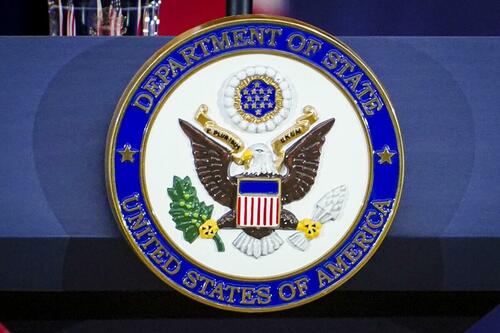 In a June 8 letter to UNESCO Director-General Audrey Azoulay obtained by The Epoch Times, U.S. Deputy Secretary of State for Management and Resources Richard Verma also argued that the international agency had made progress in addressing the concerns that caused the U.S. government to withdraw in 2018.
But critics contend that, among other concerns, rejoining the U.N. agency would actually be a boon to the CCP, which has members serving in senior positions.
It would also benefit other forces hostile to U.S. interests and allies such as Israel, according to experts, lawmakers, and former officials.
Opponents of the move who spoke to The Epoch Times, including senior officials behind the 2017 decision to leave UNESCO, slammed the Biden administration's move to rejoin.
"They ought to be paying us to be involved," argued former U.S. Assistant Secretary of State for International Organization Affairs of State Kevin Moley, who, along with former U.N. Ambassador Nikki Haley, shepherded the withdrawal through to completion.
Speaking to The Epoch Times in a phone interview, Ambassador Moley said the decision would not serve U.S. interests. Instead, he argued, it will benefit U.S. adversaries such as the Chinese Communist Party (CCP).
Citing a variety of issues including anti-Semitism, waste, corruption, and extremism within the U.N. education agency, the Trump administration announced that the U.S. government would withdraw from the organization in 2017.
Pointing to murderous dictatorships on the agency's "human rights" committee and other policies, then-U.N. Ambassador Haley at the time said the "extreme politicization" of UNESCO had "become a chronic embarrassment."
"Just as we said in 1984 when President Reagan withdrew from UNESCO, U.S. taxpayers should no longer be on the hook to pay for policies that are hostile to our values and make a mockery of justice and common sense," Haley said.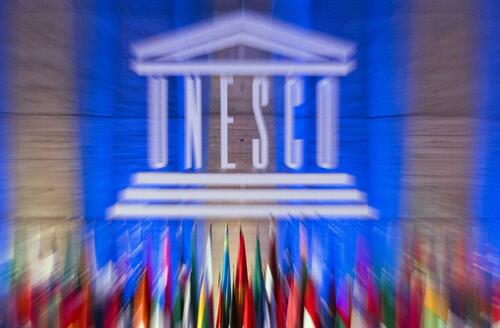 Even before that, federal laws barring U.S. support for international organizations that accept the "State of Palestine" as a member forced the Obama administration to stop U.S. taxpayer funding to UNESCO over a decade ago. The laws were aimed at forcing Arabs to negotiate a settlement with Israel rather than unilaterally seeking statehood via international organizations.
The Reagan administration pointed to similar problems as those cited by the Trump administration decades later.
As previously reported in November of 2021, the Biden administration was hoping to rejoin the organization after having rejoined various other U.N. entities and agreements. At the time, U.S. law made that impossible due to the membership of the Palestinians.
But in December, with Democrats getting ready to hand over power in the House of Representatives, Congress approved the omnibus bill with a waiver purporting to allow the administration to rejoin and fund UNESCO if it believed the move would serve U.S. interests. The bill also authorized more than $500 million of taxpayer money in arrears for the agency.
However, sources on Capitol Hill tell The Epoch Times that Republicans intend to terminate funding for UNESCO and numerous other international agencies and programs.
A document outlining the priorities of Republicans on the House Appropriations subcommittee dealing with international organizations confirmed that UNESCO funding is on the chopping block, along with funding for the U.N. general budget.
Impact on US Classrooms
Even without being involved in UNESCO, its influence was still felt in American classrooms, explained former Arizona Superintendent of Public Instruction Diane Douglas.
"While I most certainly do not agree with the U.S. rejoining it, nonetheless I can't help but wonder how truly removed we are from UNESCO policy and influence," she told The Epoch Times, adding that U.S. officials continued working on international education initiatives involving UNESCO even after withdrawal.
She also warned that U.S. involvement with UNESCO was a way of "allowing foreign governments—including dictatorships—a voice in the education of American children."
"As if the nationalization of education through Common Core Standards wasn't bad enough, in returning to UNESCO we will once again allow international ideology to be part of the indoctrination of our children," she warned, pointing to biblical admonitions on child rearing and warning about the danger of allowing U.N. or even federal agencies to be involved in educating children.
Read more here...
Loading...