---
Watch: Jill Biden's Ex-Husband Breaks Silence Over "Very Dangerous Biden Crime Family"
The ex-husband of First Lady Jill Biden has broken his silence to speak out against the "Biden crime family" for "targeting" he and Donald Trump.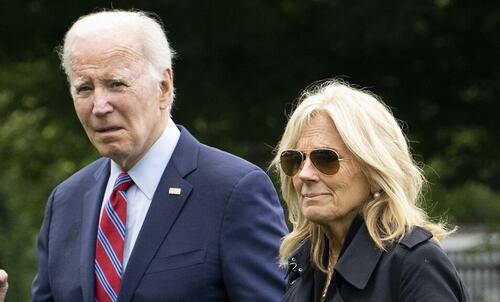 Bill Stevenson, who was married to Jill Biden between 1970 and 1975, told Newsmax last week that the president's brother, Frankie Biden, tried to intimidate him during his divorce with Jill, and claimed the family threatened him with repercussions.
"Frankie Biden of the Biden crime family comes up to me and he goes, "Give her the house or you're going to have serious problems,"" Stevenson said. "I looked at Frankie and I said, "Are you threatening me?" and needless to say, about two months later, my brother and I were indicted for that tax charge for $8,200."
When asked to clarify whether he thinks Joe Biden was behind the tax charge, Stevenson told host Greg Kelly: "I not only think it, but I know it," adding that he "could not believe the power of Joe Biden and the Department of Justice. I couldn't believe it."
Kelly also noted the parallels between Stevenson's case and Hunter Biden's ongoing tax troubles - noting that Hunter was hit with just two misdemeanor counts for $2.2 million in unpaid taxes, while Stevenson and his brother were slapped with two felonies for just over $8,000 in unpaid taxes.
"It's hard to believe what they're doing to President Trump right now, and that's why I came to you," said Stevenson, 75. "He is doing the exact same thing."
"I was on the wrong side of them, and they have literally come after me for 35 years in a row. One little thing after another," he continued. "I can't let them do this to a president that I love and respect. I can't let them do this to our country."
"This is the only reason I've come forward. It's like I said, nothing about the divorce, no bitterness, but Jimmy, Frankie, and President Biden are very dangerous, and it's tragic. I can't let them do what they did to me to President Trump. I can't do it," he added.
Loading...