---
Wyden Calls BS On Leon Black's $158 Million 'Advisory Fees' Paid To Jeffrey Epstein
The US Senate Finance Committee is questioning the legitimacy of $158 million in payments from private equity titan Leon Black to sex offender Jeffrey Epstein, which may constitute gifts for which Black owes taxes.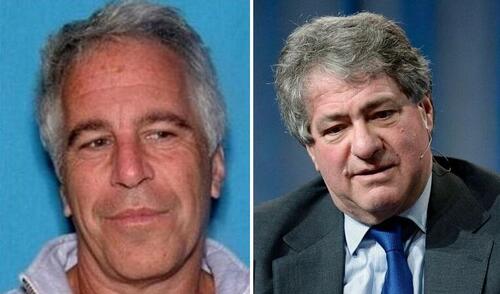 Bloomberg reports that the previously undisclosed probe began a year ago, following a 2021 report by the law firm Dechert LLP for Apollo Global Management, which revealed the scope of the payments made between 2012 and 2017. Black says the payments were for Epstein's advice on trust and estate planning, as well as tax advice and the operation of his family office.
Committee Chairman Ron Wyden (D-OR) said in a letter to Black that he hadn't been forthcoming about Epstein's "extraordinary compensation scheme" that involved amounts which "far exceeded those paid to other professional advisors" for similar work.
Of course, other professional advisers may not have their entire houses wired for recording elites doing naughty things, but we're sure ol' Leon had nothing to do with Epstein's lifestyle, aside from helping to fund it.
While the Senate Finance Committee doesn't carry enforcement powers, the investigation adds to embarrassing revelations about Black, who retired as Apollo's longtime chief executive officer in 2021 amid public revelations over Epstein and their business ties. On Friday, the New York Times reported that Black agreed in January to pay $62.5 million to the US Virgin Islands to avoid a public legal battle over Epstein. -Bloomberg
"A significant number of open questions remain regarding the tax avoidance scheme you implemented with Epstein's assistance, including whether the exorbitant amounts paid to Epstein should have been classified as a gift for federal tax purposes," write Wyden in his Monday letter.
A Black spokesman told Bloomberg that the 71-year-old billionaire had cooperated extensively with the Senate probe, including providing detailed information.
"The transactions referenced in the committee's letter were lawful in all respects, were conceived of, vetted and implemented by reputable law firms and tax and other advisors," the spokesman said in a statement, adding "Mr. Black has fully paid all taxes owed to the government."
Epstein was convicted in 2008 for soliciting prostitution from a minor, and was arrested in 2019 on sex-trafficking charges. He died in August 2019 in his jail cell awaiting trial in what was ruled a suicide.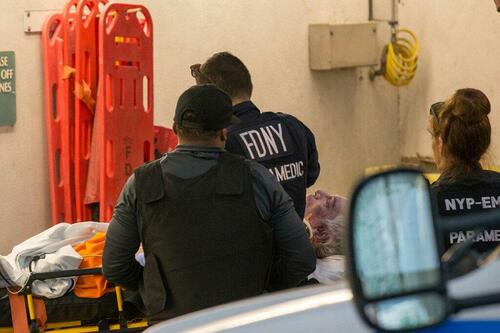 In his letter, Wyden examines complex estate planning transactions that top advisers helped structure in an attempt to lower Black's taxes following Apollo's 2011 IPO. Black is worth approximately $11.5 billion, per Bloomberg.
According to the report, Black has refused to answer questions about "inexplicably high" payments to Epstein, who gave crappy advice for an average of $25 million per year - payments Wyden says were "well in excess of expected compensation for tax and estate planning services."
Epstein's advice also "included instances of substantial misrepresentations of tax laws," according to the letter, which cites portions of the Dechert report which says Black was under the "misconception" that payments to Epstein were tax deductible.
The committee is "deeply concerned" about Black's "continued refusal" to explain Epstein's compensation and whether it amounted to service income or a gift, Wyden wrote. Under US tax law, Black would be responsible for paying gift taxes beyond a certain threshold.

Among Wyden's demands were for tax returns and any related documents showing whether any payments made to Epstein were reported to the Internal Revenue Service as gifts. -Bloomberg
In 2006, Epstein advised Black to establish a grantor retained annuity trust (GRAT), which included stakes in Apollo partnerships, which were later transferred into a so-called remainder trust. The arrangement risked an estate-tax liability which could have exceeded $1 billion, which Epstein helped circumvent by proposing that the trustees of the remainder trust should determine Black's distributions. Black's advisers later discovered that Black had been overpaid by the trust and might face possible clawbacks.
According to Wyden, the committee is "concerned by the possibility that you may have received impermissible distributions of income worth millions of dollars beyond that allowable by the terms of the remainder trust."
Wyden's letter also revealed that Black owns a private art collection worth over $1 billion, which includes Edvard Munch's "The Scream." Epstein reportedly advised him on forming an art partnership and selling various pieces from his collection. Wyden wants to know why Black formed the partnership, as well as details on any "art loans" that involved the pedophile, along with a list of any art sales valued at more than $1 million in which Epstein was involved. 
Loading...