---
Controversial Eyeball-Scanning Worldcoin To Allow Governments To Use Its Digital ID System
Authored by Christina Maas via ReclaimTheNet.org,
Allowing state actors to use the dystopian technology...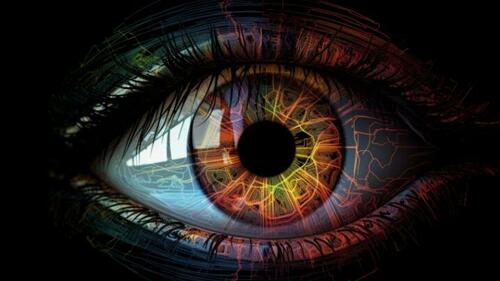 OpenAI CEO Sam Altman's Worldcoin is a good example of private companies doing their bit to push and introduce digital ID schemes to as many people as possible – although this effort is usually done by governments, and supported by various lobbies.
And now, Worldcoin has announced that it will be even more helpful to governments, by allowing them to use the system of biometric scanning it employs to sign users up. Other companies will be given the same privilege.
The intention is clearly to get as many people as possible on board, hence the "generosity" with sharing the iris scanning tech, as well as that designed to verify people's identity.
And it's no secret: "We are on this mission of building the biggest financial and identity community that we can," is how Tools for Humanity (a company behind Worldcoin) executive Ricardo Macieira put it.
The mission marches on despite concerns not only from privacy focused non-profits and advocates, but also institutions in various countries that are tasked with protecting data privacy.
People – and the number mentioned in reports these days is 2.2 million so far – sign up to Worldcoin by giving up biometric data contained in their eyes, i.e., irises.
What they get in return is a digital ID, and citizens of some countries are incentivized to do this by being given some free crypto, too.
And, this last point seems to play a major role in why anyone would sign up for this – Reuters said that a majority of those the agency spoke to in the UK, India and Japan said they were doing it to get the free tokens.
But if you listen to what Macieira has to say, Worldcoin is clearly eager to build an image for itself of much loftier goals – not to mention ones that can turn controversial, and fast.
These are some ways Worldcoin can be used, as mentioned on its website: providing a way to tell human from artificial intelligence, possibly paving the way for universal basic income – but also, "enabling global democratic processes."
Worldcoin currently targets countries in Africa, Latin America and Europe for growing adoption, and doesn't seem to have much problem in raising capital, either, with a $115 million round in May alone.
*  *  *
If you're tired of censorship and dystopian threats against civil liberties, subscribe to Reclaim The Net.
Loading...