---
Elon Musk's Falcon Heavy Rocket To Launch Mysterious Space Plane Into Orbit 
The US Space Force's Boeing X-37B unmanned, reusable space plane will be launched via a SpaceX Falcon Heavy rocket from Kennedy Space Center, Florida, for the first time in early December, the US military wrote in a press release. 
"The X-37B Mission 7 will launch on a SpaceX Falcon Heavy rocket for the first time, designated USSF-52, with a wide range of test and experimentation objectives," Space Force said.
The mysterious spaceplane is built by Boeing and operated by the Air Force Rapid Capabilities Office and the Space Force. Its last mission ended one year ago after spending 2.5 years in space.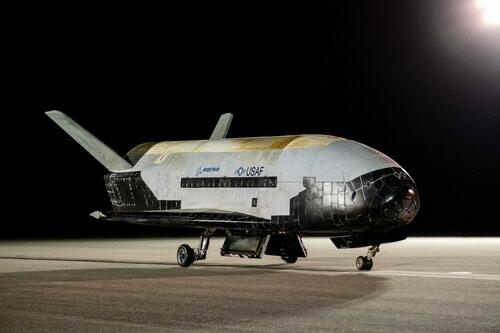 Space Force said the Falcon Heavy rocket will launch the X-37B into space on a mission called "USSF-52" on Dec. 7 and perform "tests include operating the reusable spaceplane in new orbital regimes, experimenting with future space domain awareness technologies, and investigating the radiation effects on materials provided by NASA." 
"We are excited to expand the envelope of the reusable X-37 B's capabilities, using the flight-proven service module and Falcon Heavy rocket to fly multiple cutting-edge experiments for the Department of the Air Force and its partners," said Lt. Col. Joseph Fritschen, the X-37B Program Director.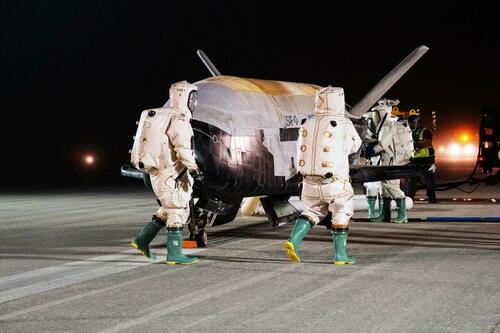 The X-37B is similar to the retired space shuttle, although the space plane is a fraction of the size, coming in at 29 feet in length and 9.5 feet high, with a wingspan of 15 feet.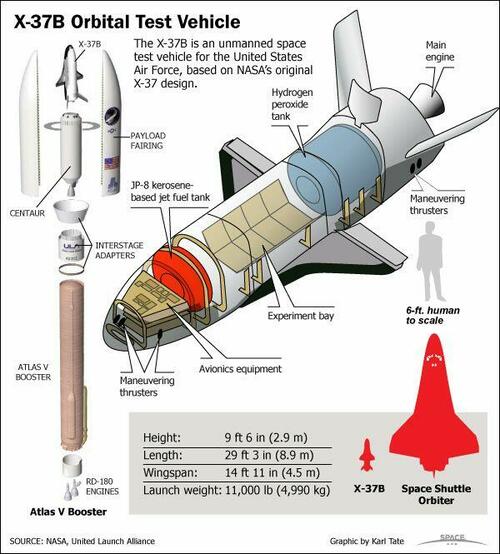 Here's a list of the prior X-37 B's top-secret missions in low-Earth obit:
OTV-1: launched on Apr. 22, 2010 and landed on Dec. 3, 2010, spending over 224 days in orbit.
OTV-2: launched on Mar. 5, 2011 and landed on Jun. 16, 2012, spending over 468 days in orbit.
OTV-3: launched on Dec. 11, 2012 and landed on Oct. 17, 2014, spending over 674 days in orbit.
OTV-4: launched on May 20, 2015 and landed on May 7, 2015, spending nearly 718 days in orbit.
There are rumors the X-37B might be a testbed for space weapons or could be used to capture adversary satellites... 
News of the X-37B launch via SpaceX's Falcon Heavy rocket further shows Elon Musk is becoming the 'uncancellable' billionaire as the West increasingly relies on his rocket technology.  
Loading...