---
Kenya Kicks Eye-Scanning Worldcoin To The Curb -- Refuses To Become 'Data Harvesting Guinea Pigs'
The Kenyan Ministry of the Interior last week suspended the controversial tech firm WorldCoin and any similar entities from operating in the country.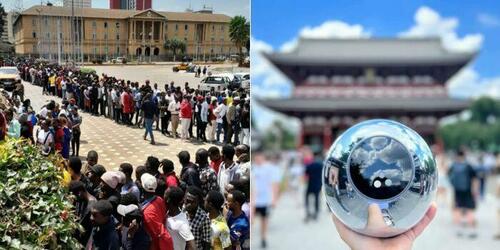 Co-founded by OpenAI's Sam Altman, WorldCoin offers free crypto tokens worth roughly $50 to people willing to have their eyeballs scanned by a device called the Orb.
"Relevant security, financial services and data protection agencies have commenced inquiries and investigations to establish the authenticity and legality of the aforesaid activities, the safety and protection of the data being harvested, and how the harvesters intend to use the data," reads a statement from the Ministry issued last week.
Kenyan Cabinet Secretary Alfred Mutua was enraged over the technology, saying in a statement: "Let us support the stoppage of Kenyans being used as guinea pigs and their data being harvested.
"You have to ask yourself why your eyes are being scanned and information gathered. What does it mean and what will it mean to you and your offspring?"
Another CS, Kithure Kindiki, assured citizens that the government would undertake all measures to ensure public safety and the integrity of financial transactions involving so many citizens, according to Kenyans.co.ke.
Further, appropriate action will be taken on any natural or juristic person who furthers, aids, abets or otherwise engages in or is connected with the activities until the government deems WorldCoin is safe. 

Following the directive, police officers were deployed to disperse hundreds queuing at KICC, Nairobi for the exercise. 

The directive comes minutes after ICT Eliud Owalo had stated that the government was yet to kick out the international company as it had not broken any laws.
That said, WorldCoin technically hasn't broken any Kenyan laws - which, we imagine, is one of the reasons it was rolled out there.
"There are security issues even though in relation to the current data laws, they have not breached anything. Our laws, regulations are not comprehensive," said Owalo. "Within the existing legal framework today, there are no provisions in the law that the organisation has negated. However, there could be security and regulatory issues around it."
In response to the ban, WorldCoin co-founder Alex Blania claimed that the company's intentions are above board.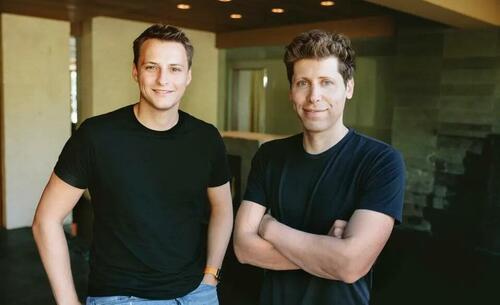 "Tools for Humanity (TFH) has paused World ID verifications in Kenya as we continue to work with local regulators to address their questions. We apologise to everyone in Kenya for the delay," he stated.
Worldcoin's stated purpose is to build a global identification system using iris scans, which can prove that a person is human. The company argues that in the future, when Artificial Intelligence (AI) is 'fully functional,' it will be difficult to determine whether a subject is human or machine.
However, the company's conduct in collecting biometric data from across the world has attracted criticism and investigations from data protection regulators.

Investigators have pointed out that some of the techniques being used by the company, especially in developing countries, are exploitative.

In Kenya for instance, the company has been collecting data in exchange for crypto tokens equivalent to Ksh7,000. -Kenyans.co.ke
Blania defended his company with a lawyer-approved: "World ID is built for privacy. We look forward to resuming operations while continuing global rollout."
Loading...